Let's pray this doesn't happen again.
There was mass confusion at a Christmas service in Sri Lanka when the program featured the words to Tupac Shakur's 1997 song, "Hail Mary," instead of the traditional Catholic prayer, according to multiple reports.
The service took place on December 11 in Colombo, but pictures of the program went viral during the Christmas holiday.
The prayer, which is based on two passages from St. Luke's Gospel, goes like this:
Hail Mary full of Grace, the Lord is with thee. Blessed are thou among women, and blessed is the fruit of thy womb, Jesus. Holy Mary, Mother of God, pray for us sinners, now and at the hour of our death. Amen.
Shakur's version is more explicit, with lines like,
I ain't a killer, but don't push me
Revenge is like the sweetest joy next to getting pussy
Picture paragraphs unloaded, wise words being quoted
Peeped the weakness in the rap game and sewed it.
Andrew Choksy attended the service and recognized the Shakur song immediately.
Organizers discovered the mistake before the service began and asked for the books back, according to Father Da Silva of the Archdiocese of Colombo, which put on the event.
Da Silva said the printer was a young boy who downloaded the wrong version.
"We are very sorry to say that this happened," he said.
Related
Before You Go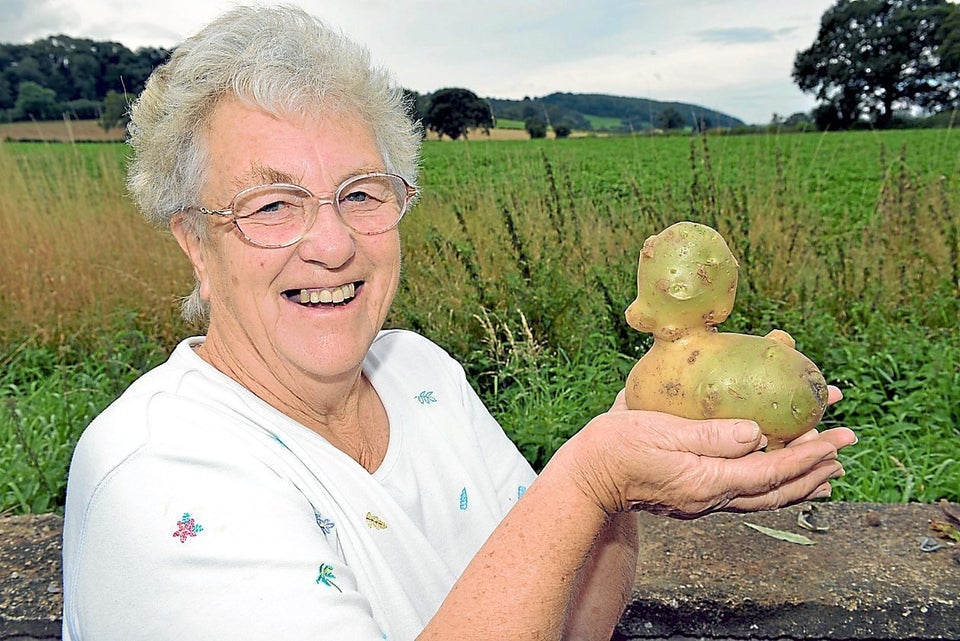 Weird News: Strange, But True
Popular in the Community