Tupac Shakur, who was gunned down at 25 years old in 1996, will be honored next week with his very own star on the Hollywood Walk of Fame. The rapper's sister Sekyiwa Shakur will accept the honor on his behalf.
"This iconic artist has continued to be part of the zeitgeist for decades after his passing and will continue to be an important cultural figure for many years to come," Ana Martinez, producer of the Walk of Fame, said in a press release Wednesday, according to the Los Angeles Times. "Surely, as one of L.A.'s own, Tupac's star will be added to the list of most visited stars."
While Shakur was set to be honored with a star in 2014, Martinez said, a date for that event was never set. The rapper's legacy as a truth-teller who decried police brutality against Black Americans has only grown stronger.
The "Wake Me When I'm Free" show said visitors could explore "the greater meaning of his activism, music, and revolutionary art" which "educates and enlightens attendees through a labyrinth of emotions, as they take this journey through his extraordinary life."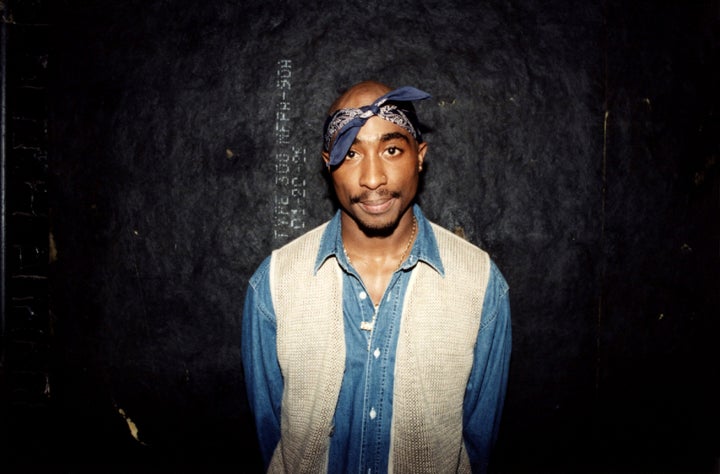 Shakur was raised by Afeni Shakur, a noted Black Panther activist who died in 2016. He became California's biggest champion as an adult, and his ties to Death Row Records and its gang-affiliated founder Suge Knight eventually became a staple of his persona — and might have cost him his life.
His public focus, however, was political.
"I think this country still is run on gangs — Republicans, Democrats, the police department, the FBI, the CIA — those are gangs," he said from prison in 1995. "The correctional officers. I had a correctional officer tell me straight up: 'We the biggest gang in New York state.'"
The rapper brilliantly showcased his duality throughout his career, with love letters like "Dear Mama" and irate rallying cries for social and economic justice like "Hellrazor." Shakur's work went on to influence many artists including Kendrick Lamar, Eminem and Rihanna.
Popular in the Community