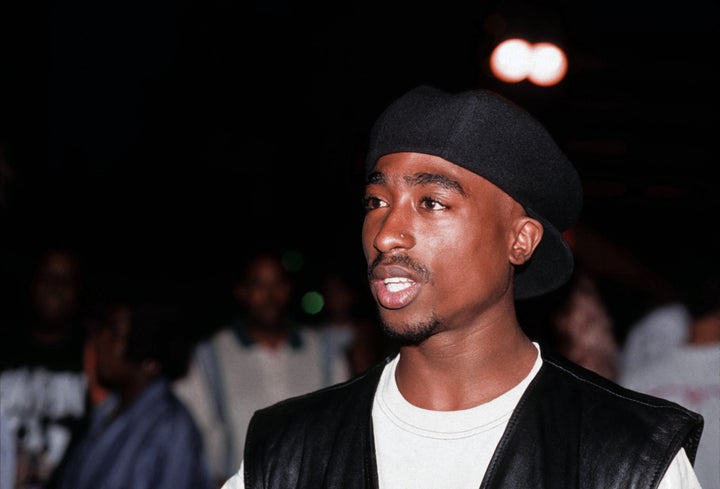 On September 13, 1996, the country was beset by rage and grief at the death of rapper Tupac Shakur. Countless Americans had spent the six days prior in vigil, hoping and praying for Tupac's recovery after he was shot four times by an unknown assailant in Las Vegas. Sadly, that recovery never came, and Tupac joined the ranks of black men needlessly murdered.
For 21 years, the death of Tupac Shakur has gone unsolved. And if a man who had such fame and recognition cannot receive the justice he deserves, where does that leave the rest of us black men? How can we think justice will be served for the everyday man or woman of color when the family of someone like Tupac still hasn't received the answers they need?
Tupac's death mirrors that of so many other African-American men, who make up 40 percent of the murders in the United States despite only representing about 13 percent of its population. So many unsolved murders have created a communal grief in minority communities, lacking the answers to questions no family should ever have.
For myself, and for many members of the black community, Tupac was an icon both inside and outside of the recording studio. He spoke the truth to power about social injustices in the world, calling out racism and discrimination against African-Americans in a way that not many were doing in the 1990s.
That is why I chose to work with the A&E Network on the televised series "Who Killed Tupac?" I wanted to apply my skills and my resources as a civil rights attorney to pay homage to a man who meant — and continues to mean — so much to so many. In investigating his death, I wanted to highlight the larger narrative that this kind of injustice from unsolved murders happens every day to black men, even though they will not generate the media coverage or the public grief seen when Tupac died.
Part of the growing problem of unsolved murders stems from the distrust between the black community and law enforcement. Fewer than half of violent crimes are reported each year, and when they go unreported, it certainly makes it difficult for law enforcement to try to solve them.
For too often, black citizens don't report crimes because they are keenly aware of the way the judicial system is skewed against them. To these individuals, violence within their community is the lesser of two evils compared with violence from police.
Among those unreported crimes, there is a large disparity in how — and whether — they are resolved. Nationwide, the clearance rate for homicides involving white victims is 78 percent, while cases involving black or Hispanic victims reached a clearance rate of only 67 percent. These statistics are based on data from 1980 to 2008, but it's unlikely the trend would have changed in the 11 years since. And the term "clearance rate" only signifies the number of offenses cleared, not necessarily ensuring that an arrest was made or any reparations were given.
The shooting and consequent death of Tupac Shakur dominated the news cycle as Americans clung to reporters' every word before the rapper succumbed to his injuries. If this were the case for every black man murdered without cause or resolution, there would be no room for other news in a broadcast.
The case of Tupac Shakur riveted the nation in 1996, and it still demands deep scrutiny. When Tupac's mother, Afeni Shakur, reached out to me we recalled Trayvon Martin's mother, Sybrina Fulton, who also lost a child to gun violence. Afeni was very clear when she told me this: This is not just about Tupac and Trayvon; it is about all of our young black boys being murdered and never seeing anyone held accountable, never seeing justice. I agree with Afeni, that is what this is about, that is what must change.
Ben Crump is a nationally known civil rights attorney and advocate, and is the founder and principal of Ben Crump Law, www.bencrump.com. He stars in the A&E series "Who Killed Tupac?". Watch the final episode Tuesday on A&E at 10 p.m. ET.
Popular in the Community