Ah, Turducken. The Thanksgiving turkey's totally messed-up, evil twin. The creation, consisting of various animals each nested within another, is known more for its total ridiculousness than its flavor profile.
But the standard chicken-inside-a-duck-inside-a-turkey combination wasn't enough to satisfy the likes of an Australian radio show called Merrick & The Highway Patrol, which according to show producer Elle Conwell, "took the concept of a Turducken and put it on steroids."
The end result, dubbed "Turducken Ridiculous," combined the meat of 20 animals into one. Let's forget for a second that Australians don't celebrate Thanksgiving -- could this be a statement about American eating habits, by any chance? -- and focus on the crazy ingredients inside this thing: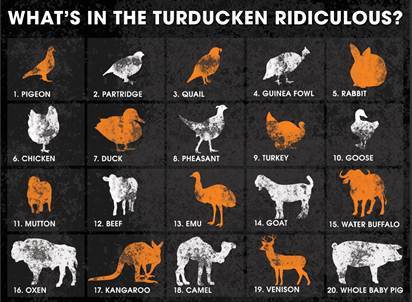 And here's a look at the final product. Mmm.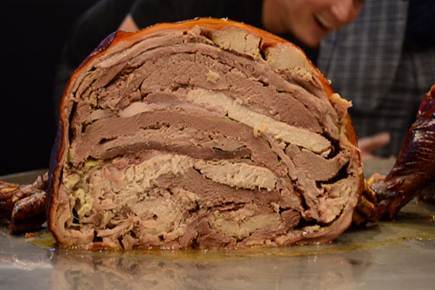 In an email, Conwell passed along the blessings of Michelin-starred U.K. chef Heston Blumenthal, who called the ingredient list a "pretty impressive range of meats":
I was thinking how do you stuff an Emu into a Wallaby, I thought it was going to be a real challenge, but it sounds fascinating! It sounds like you've gone for the most ambitious and ridiculous turducken… It sounds brilliant, the more ridiculous the better, any disbelievers will be converted!
There's a time-lapse video of the whole process, which you can check out below. Who's hungry?
Support HuffPost
A No-B.S. Guide To Life
Related
Before You Go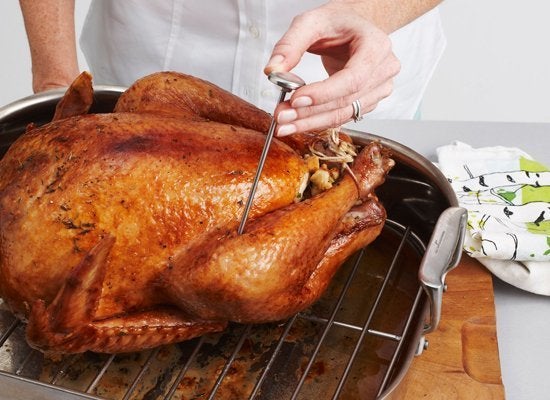 The Turkey Doctor
Popular in the Community