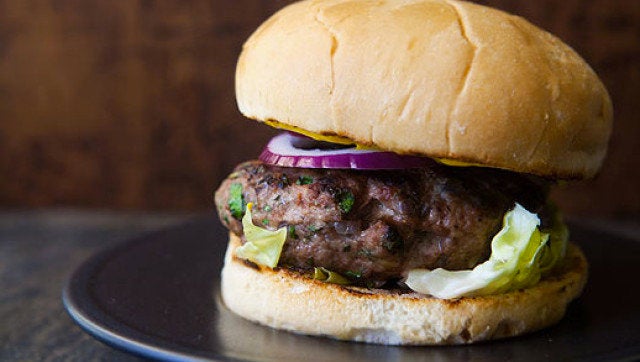 Despite what you might think, making a homemade dinner in a hurry is 100 percent possible. It might be tempting to throw in the towel and just order take out, but you don't have to. You can enjoy a healthy home-cooked meal, save money by cooking and only take 10 minutes out of your evening to make dinner. Doesn't sound so bad, huh?
We've already told you how you can make croque madames and homemade pizza in 10 minutes for a quick dinner. But today we're going to equip you with a healthy and quick recipe because we could all use a little good nutrition in our lives. And the best way to do that is with turkey burgers.
Turkey burgers offer the ease to make that regular burgers do, but without the fat. They're so easy to make that instructions are even really necessary, but we're going to give you some any way. Here's how it's done:
Salt and pepper the ground turkey and form into patties. If you have a grill, preheat the grill to high. If not, heat a grill pan.
Cook the burgers for roughly 3-4 minutes on each side. Add the cheese of your choice the last minute of cooking. We like goat cheese or the classic cheddar when it comes to turkey burgers.
While the burgers are cooking, toast the burger buns. Cut onion, tomato and lettuce to top the burger and add your favorite condiments. Once the burgers are done, add them to the bun and enjoy the easiest meal you've ever made.
Since you probably still have a few minutes to spare, consider making a simple salad to serve alongside your burger. It's a much better option than french fries, and takes a lot less time.