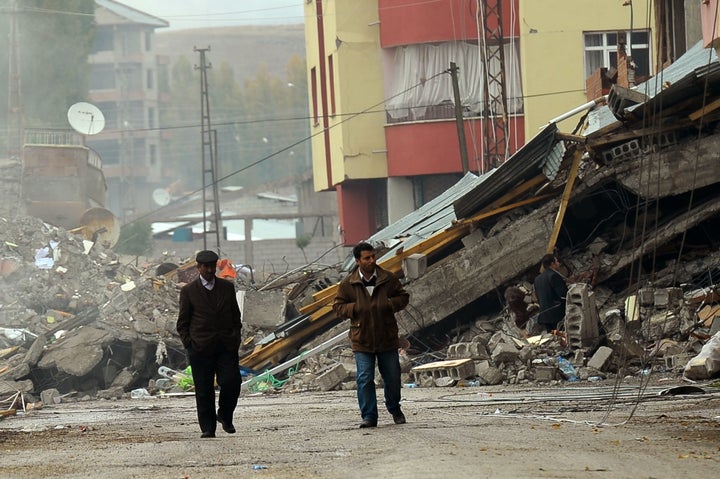 By SELCAN HACAOGLU -- The Associated Press
ERCIS, Turkey - A Turkish news agency says prisoners, panicked by a strong aftershock, have started rioting at a prison in eastern Turkey after authorities refused to let them out.
The private Dogan agency says the inmates set bedding on fire at the 1,000-capacity prison in the eastern city of Van on Tuesday evening, after 5.4-magnitude aftershock caused panic across Van province, which was hit by a killer quake on Sunday.
The agency says security forces surrounded the prison, aiming to prevent new escapes, since some prisoners had already fled after Sunday's 7.2-magnitude collapsed one prison wall. It says firefighters were working to extinguish the fire inside the prison.
State-run TRT television, meanwhile, says the number of deaths in Sunday's quake has reached at least 459. It says over 1,350 more people have been injured.
Popular in the Community