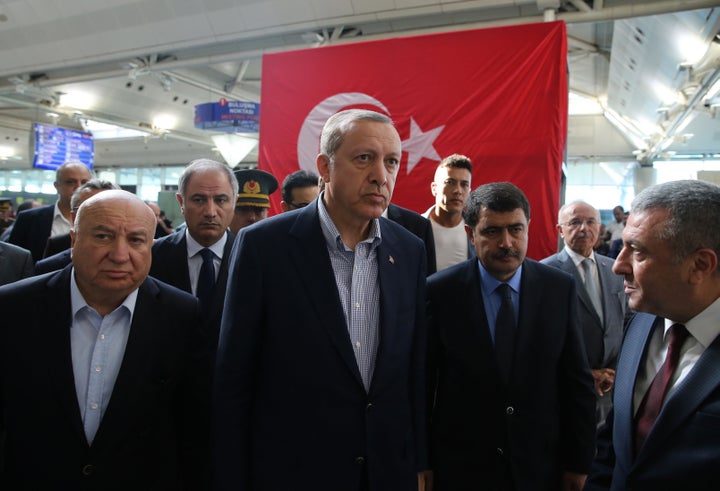 Although it is still unclear who is responsible for Friday's failed coup attempt against the government of President Recep Tayyip Erdogan, Turkish officials have placed blame on members of the Gülen movement, a religious and social group that the government has accused in the past of endeavoring to establish a "parallel state" inside of Turkey.
This presents a potential rift between Ankara and Washington, as Fethullah Gülen, the Sunni cleric who heads the group, has lived in self-imposed exile in Pennsylvania since 1999.
Erdogan, whose alliance with the Gülen movement ruptured in 2013, demanded on Saturday that Washington hand over the cleric. Additional comments from Turkish officials suggested that Gülen's residence in the U.S. could pose a threat to relations between the two countries.
"I do not think any country would support [Gülen], the leader of a terrorist organization. Countries standing by this person will not be a friend of Turkey," Prime Minister Binali Yildirim said at a press conference in Ankara, in a clear reference to the U.S.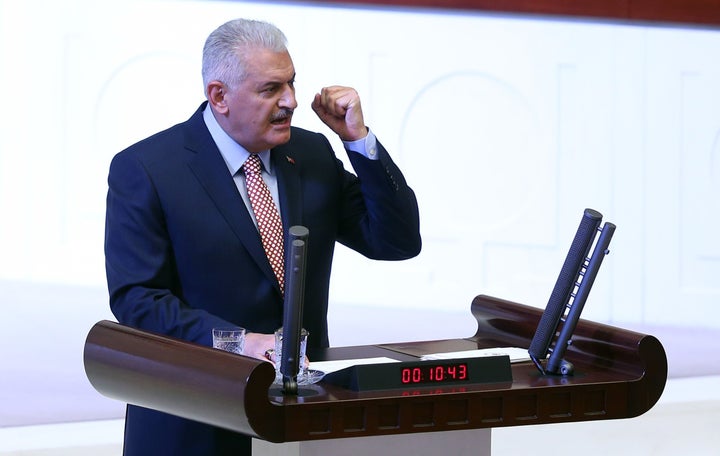 Gülen strongly denied any role in the uprising against Erdogan's government. "As someone who suffered under multiple military coups during the past five decades, it is especially insulting to be accused of having any link to such an attempt. I categorically deny such accusations," he said in a statement distributed by the Alliance for Shared Values, a U.S.-based nonprofit connected to the movement.
Speaking to reporters in Pennsylvania on Saturday, Gülen suggested the coup may have been staged, Reuters reported.
It's an inconvenient time for a flare-up in the already strained U.S.-Turkey relationship. Cooperation between the two countries appeared to be on the rise after the Islamic State militant group attacked Istanbul's Ataturk Airport last month, said Soner Cagaptay of the Washington Institute for Near East Policy.
"This is going to become a major sticking point in bilateral ties," Cagaptay said. "Washington does not want a problem to arise right now, but it has risen."
Erdogan, who himself was once allied with the religious Gülen movement, has waged a campaign to purge its members from all levels of government since their alliance broke down in 2013.
Washington has rebuffed past calls from Ankara to turn over Gülen, citing a lack of evidence that he was guilty of wrongdoing. It's likely that Erdogan's government will now step up the effort to present evidence against the cleric, putting the U.S. in a difficult position with an ally that currently hosts U.S. troops operating the air war against ISIS in Iraq and Syria. 
Secretary of State John Kerry, speaking to reporters in Luxembourg, said the State Department had yet to receive an extradition request from Turkey for Gülen. The Associated Press later reported that Erdogan was demanding the U.S. turn over Gülen, although it's not clear whether he has filed a formal request.
Kerry invited the Turkish government to present evidence of Gülen's involvement in the coup attempt that "withstands scrutiny." A State Department official declined to elaborate on how the U.S. would go about determining whether the evidence would warrant sending the cleric back to Turkey, where it is almost certain that he would face harsh punishment.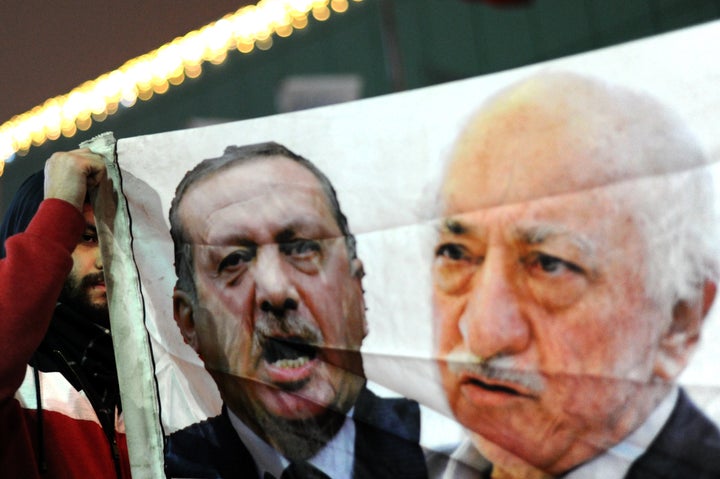 Turkey abolished the death penalty over a decade ago as a condition of ascension talks with the European Union, but Yildirim hinted on Saturday that the government was considering reinstating the policy.
"As is known, capital punishment has been abolished in the Turkish legal system. Today, our parliament will convene and we will discuss with other parties the additional measures or legal arrangements that should be put in place to prevent crazy attempts of this kind in the future," the prime minister said, adding that those responsible for the uprising "are more despicable than the PKK terrorist organization."
Because the Gülen movement is an opaque group whose members don't identify themselves publicly, it is difficult to gauge the size of their presence in Turkey, much less within specific government or military institutions. A former member of the Turkish Foreign Service, Sinan Ulgen, estimated that Gülenists account for 1 to 2 percent of the population, but some reports estimate that it is closer to 10 percent.
There's an "obvious risk" that the government will indiscriminately target people it suspects of being affiliated with the Gülen movement based on limited evidence, Ulgen said, referring to the precedent of the 2014 crackdown against the group.
"The government has not particularly followed the rule of law, believing that the ends justified the means," he said.
Already, the government has arrested more than 2,800 people, though it is unclear what ties, if any, those people have to the Gülen movement or this week's uprising.
Gülenist involvement in the attempted coup that began Friday night is, at this point, still only a matter of speculation. Experts are divided on whether the government's allegations are likely to be true.
"The one institution that is quite impervious to the Gülen movement is the military," Henri Barkey, director of the Middle East Program at the Woodrow Wilson International Center for Scholars in Washington, told The WorldPost on Friday.
But Ulgen had a different view.
"Given that there were already accounts that military was getting ready for large-scale purge within its ranks, I think it is fair to say that there is indeed Gülenist activity within the military ranks that potentially may have been part of this coup attempt," said Ulgen, who is now a visiting scholar at Carnegie Europe. "I think it would be a fair assessment to state that Gülenists were at least part of it ― if not exclusively responsible."
Calling all HuffPost superfans!
Sign up for membership to become a founding member and help shape HuffPost's next chapter
BEFORE YOU GO
PHOTO GALLERY
Aftermath Of Turkey's Attempted Coup