ISTANBUL -- On the walls of buildings and along the back alleys of the trendy Tunel neighborhood here in an old part of the city, graffiti art of a ruggedly handsome man with a beard and gentle eyes first began appearing in 2008.
Three years later the black-and-white image, drawn by a renowned Japanese manga named Gengoroh Tagame and carrying the slogan "Ahmet Yildiz is My Family" has become ubiquitous.
A community of international friends, activists and supporters of civil rights have posthumously adopted Ahmet Yildiz as a brother and as a cause, they say, after his family killed him for being gay.
"Ahmet's so-called family killed him," reads a blog established in the wake of his death. "Fortunately, he still has a real one: Us."
Ahmet's father, Yahya Yildiz, stands charged with murder after traveling 600 miles, hunting his son down and then shooting him five times on July 15, 2008 in a case that has galvanized proponents of gay rights in Turkey. It is viewed as the country's first reported anti-gay "honor killing," And critics say that after three years, a pattern of indifference by the police in prosecuting the crime underscores the injustice.
The long history of "honor killing" against women and girls is well documented in the Middle East and elsewhere.
But LGBT activists in Turkey and around the world say homosexuals are now increasingly targeted. They fear a series of attacks against gay and transsexual Turks is a backlash against the LGBT community's rising profile in a country where the official stance on homosexuality is that it is an "illness."
Honor crimes against lesbians, gays, bisexuals and transsexuals are hard to document in Turkey. Human rights advocates say they are often quietly covered up by families and that police often avoid investigating such crimes. The Yildiz murder has been closely watched by activists and now a new case of "honor killing" is drawing considerable attention.
On October 7, Fevzi Çetin, 27, turned himself in to police after shooting and killing his transsexual brother Ramazan Cetin, 24.
(Story continues below slideshow)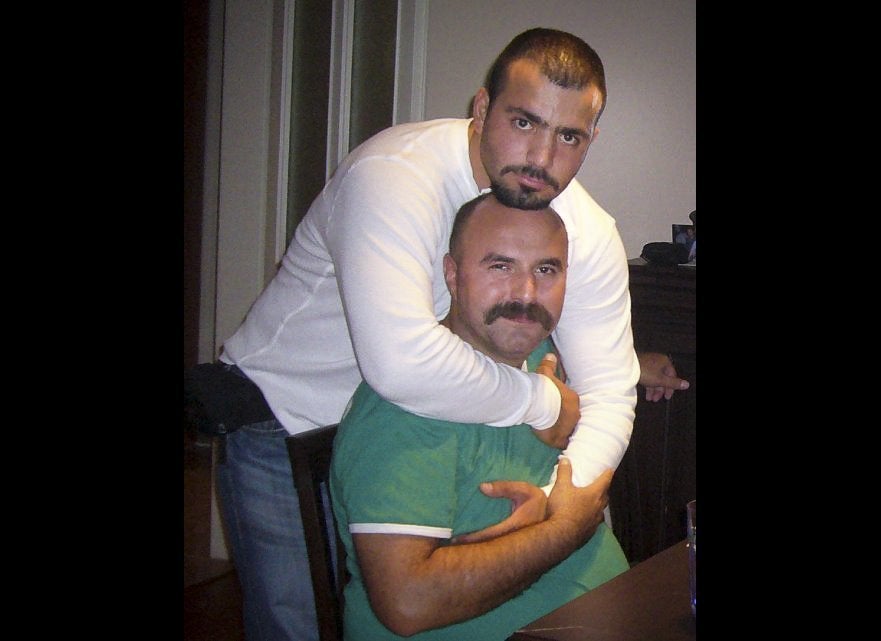 Honor Killings In Turkey: Ahmet Yildiz
Unlike the family of Ahmet Yildiz, which thus far has not taken public responsibility for his death, Cetin was quite direct. "I killed my brother because he was engaged in transvestitism," he said. "I cleansed my honor."
Turkey's human rights record has continually dogged the country's attempts to gain admission to the European Union. In particular Human Rights Watch has criticized Turkey's record on protecting its citizens against discrimination based on gender identity or sexual orientation. But the Turkish government continues to turn a deaf ear.
An official in the office of the Minister of Family and Social Policies, which is tasked with reducing discrimination and implementation of social policy, declined GlobalPost's request for an interview about the purported rise in gay "honor killing," citing Minister Fatma Sahin's "full schedule nowadays."
This June, Turkey held a week of Gay Pride events, launched with a march through the heart of Istanbul, the only such event in a Muslim-majority country.
Among the thousands of revelers waving rainbow colored flags, drag queens in pink boas and whistle-blowing supporters was Ibrahim Can, 46, a burly, mustached man with sorrowful eyes. He marched through the crowd with a heavy heart, honoring his deceased partner.
"My lover [Ahmet] was killed in the first publicly gay murder," explained Can, his expression a combination of rage and determination.
"I am fighting for his rights… for justice," he added. "The father is on the run and Turkey is doing nothing to get the murderers in the court."
Yildiz was 26 years old when he was gunned down as he tried to drive away from his Istanbul apartment. He was taking a break from his graduate studies in physics to go out for ice cream, Can (pronounced: Jan) said. Can witnessed the murder from an upstairs window, one of several present that night.
But Amnesty International concluded in a report published this year that police failed to carry out an effective investigation, despite a plethora of evidence and eyewitness accounts.
By the time police tried to reach Yahya Yildiz, he had already fled the country. Phone records from October 2008 to March 2009 indicate he likely fled to Iraqi Kurdistan. An arrest warrant for Yildiz was not executed until October of 2008, three months after the murder.
Ahmet's case has put Can at the center of a nascent gay rights movement in Turkey. He receives pleading letters and emails from others around the country who have seen loved ones targeted by gay "honor killing." He says the phenomenon is on the rise even if it is difficult to officially document amid a culture of fear and isolation, fostered by the seeming indifference of police.
"Many men and women are murdered by their families, but no one asks about them," Can said. "Because [the perpetrators] come from the ranks of the families …the homophobic state is doing nothing to solve these murders."
Ummuhan Darama, 40, who owned the café below Ahmet Yildiz' apartment, recalls the night of his death.
"I was sitting and chatting with relatives in front of my café," recalled Darama. "When a gun fired… I looked back and saw a black car, but I couldn't see who fired the gunshots."
She felt a sharp pain and realized she had suffered a bullet wound to her heel.
Many people in her neighborhood witnessed the killing, says Darama, a devout women who wears a headscarf. But Darama says others are afraid to come forward, including the pharmacist and neighborhood mukhtar (chief).
After agreeing to join the case as an injured party, the window of her café was destroyed by bullets, which she perceived as a threat against participating.

"The Turkish State does not protect us," she complained.
Describing Ahmet, she said, "I know that he was a quiet, harmless boy. I'm very sad about his death. I myself do not consent to homosexuality because I believe in God, [but] nobody has the right to kill a person, gay or not."
In July 2008 Yahya Yildiz borrowed a car from his former business associate, Orhan Aymelek. When the car was returned, Aymelek found it contained four empty ammunition cartridges. He later testified that Yahya explained the cartridges by telling his friend he had "gone hunting."

Police were eventually able to place the father's cell phone at the scene of the crime, far from Yahya's hometown of Sanliurfa, a conservative city of rock-hewn dwellings and ancient shrines in Southeastern Turkey.
In September 2009, Yahya Yildiz was charged in absentia with buying and possessing unlicensed firearms and ammunition and the premeditated killing of a relative.
Unlike many gays in Turkey, Ahmet Yildiz was open about his sexuality. He wrote articles for a magazine published by the Ankara-based gay rights organization Kaos GL. He was involved both as a writer and activist in The Bears' Turkish chapter, part of a gay subculture that values rugged masculinity. He even represented Turkey at a convention for gay activists in San Francisco.
"We wanted to get married in Germany," says Can, "because living in Turkey as an openly gay man is dangerous." "
Yildiz' family was not aware of his sexual orientation until October 2007, when he came out -- against the advice of his boyfriend Can.
"His father was shocked," Can recalls. "The family was silent for a short time, but then, the family began to pressure Ahmet to receive treatment, and planned to arrange a marriage for their son.
Ahmet become increasingly alienated from his tight-knit and affluent family.
In articles published in The Bears' magazine in 2007 and 2008, Ahmet described the crisis:
"I haven't seen my family for almost the last eight months. I expected them to accept the situation during this time. However it didn't happen. Their beliefs, perception of honor and traditions created fears, which prevented them from discussing my case even in their thoughts."
A close female relative who declined to be identified confirmed: "His father and mother had threatened him and tried millions of things to change his manner," she said. "The father was quite fond of his children. I don't believe the family wanted to kill him, they just wanted to intimidate him."
When the rest of the family learned about the killing they were enraged, she said. They couldn't understand how Yahya could have killed his son.
Ahmet's writings tell a story of an escalating situation:
"They say that there's a doctor here in Istanbul. Dad would come and we'd go visit him together. So I'd be cured. They think homosexuality is an illness."
When Yildiz declined treatment, fierce arguments ensued. "They threatened him with death," says Can, "if he was not prepared to be 'healed.'"
Rattled by the father's threats, Can accompanied Yildiz to the State Prosecutor's office at the beginning of November 2007, where they filed a complaint and asked the police for protection. It was later discovered that their complaint was transferred to a different jurisdiction, where it was never followed up.
After Ahmet's death, almost a week passed before someone from the Yildiz family agreed to take Ahmet's body from the morgue, said Can.
"They buried him quickly. None of his family attended the funeral," Can said.
Ahmet's relative defends the family's behavior, saying they did not abandon his body, a behavior often associated with honor killing.
She explained that the father went missing -- having fled the country, authorities say — and there was no one who could go to the morgue. Finally, an uncle was called, but it took some time for him to arrive in Istanbul.
"Ahmet was such a good person … everybody loved him," she said. "He did not deserve such a destiny."
Though Ahmet's case brought national and international attention to the struggles of LGBT people in Turkey, activists are still piecing together information on anti-gay violence. What they have gathered so far points to a traditional, tribal culture that often promotes a hostile and dangerous environment.
"We basically try to get hold of complaints," says Nevin Oztop, 25, spokesperson and magazine editor at Kaos GL one of Turkey's first gay rights groups, "which doesn't happen often, as people are afraid of being humiliated. We don't have an explicit idea of what's going on from the angle of families."
Working in concert with other human-rights organizations, Kaos GL tracked 16 "hate crime" murders of gay men and transgender people in Turkey in 2010.
Oztop believes this number represents only a fraction of the actual violence as most crimes go unreported. The coalition of human rights groups are working to have these murders classified as "hate crimes" despite religious and cultural traditions that view homosexuality as morally wrong.
Without such a designation, it is particularly difficult for LGBT advocates to track and prosecute such crimes, which include the September 2010 killing of a transsexual woman who was stabbed 30 times in the city of Bursa and the murder and dismemberment of another transsexual woman in Izmir in March 2011.

Amnesty International is now directing international attention to anti-LGBT violence in Turkey by publishing a report called "Not an Illness nor a Crime" earlier this year.
Andrew Gardner, lead researcher for Amnesty's report, tells the story of Irmak, a transgendered person born male from Diyarbakir, Turkey, who suffered relentless beatings at the hands of her brother after admitting to her family that she felt herself to be female and attracted to men. She fled her home and now survives as a sex worker, like many transgender individuals who have difficulty finding ordinary jobs.

The UN Court of Human Rights has condemned Turkish authorities' muted response to such crimes, finding a pattern of "complete passivity [on the part of] the authorities in taking steps to implement obligations of protecting people," Gardner said. "There is a complete failure of administrative and judicial authorities to really prevent this violence from taking place."
For almost three years after charges were filed against Yahya Yildiz, the case sat at a virtual standstill. On September 15, a new judge — appointed to the case earlier this year — mandated the police to issue an international arrest warrant for Yildiz.
Firat Soyle, a human rights lawyer representing the witness and shooting victim Darama, complained that, prior to the ruling, no real attempt had made to capture the suspect.
The deputy director of Istanbul Police Department's homicide division confirmed, "In Ahmet's case, we know who the killer is, but can't do anything with the ongoing tribunal since [the suspect] has left the country."

The issuance of warrants take time -- sometimes up to ten days, he explained, due to the bureaucratic processes between the courthouse and the Ministry of Justice. Then, it is up to the public prosecutor to request the issuance of an international arrest warrant.

Even so, it is difficult to get cooperation on the other end. In the case of Northern Iraq, which he says is "a region in a state of terror," he says it is unclear who would be tasked with the responsibility of turning over the suspect, who may easily remain "for years" in such a country.
"The longer this goes on, the more it will deepen our concern that the reaction of the authorities to violent acts against LGBT individuals is not in keeping with international human rights standards," Gardner said. "You have to question why it took so long for the international arrest warrant to be issued."
Turkey's Prime Minister Recep Tayyip Erdogan, leader of the AKP, a conservative, Islamic-leaning party, never mentions homosexuality or LGBT people, according to Oztop of Kaos GL. His strategy seems to be to avoid the subject altogether.
But State Minister Selma Aliye Kavaf was much more direct. In March 2010 she stated, "Homosexuality is a biological dysfunction that needs treatment." She later included homosexuality along with incest on a list of diseases "which threaten the society."
"Even though hate speech is being used by the state, it's making me more hopeful," Oztop said. The LGBT movement is becoming larger and more visible, she says, paraphrasing a quote by Mahatma Gandhi: "First they neglect you, then they harm you, and in the end, they recognize you."
Of the major political parties in Turkey, Oztop said, it's only the Kurdish party —the BDP— that sees equal rights as a policy despite the conservatism of its constituency. "It's in their soul to approach with equality all forms of oppression. And they do that despite their own target group."
Meanwhile, LGBT groups are pushing their agenda forward. They are fighting to include protections against gender/sexual orientation discrimination in the Turkish constitution and have some support from outside the LGBT community. In January 2011, however, the phrase "sexual identity" was removed from a draft of a proposed law to combat discrimination.
"We are demanding equality and protection under the law, full justice and freedom for LGBT people," Can said.
Meanwhile, the court is awaiting the execution of the international arrest warrant for Yahya Yildiz and a new hearing is scheduled for January 27, 2012.
Ahmet Yildiz's relative says, "As far as I know the police have not done a serious investigation. They do not care at all. They say they tapped his phones, then why couldn't they track him down?"
"The Turkish State does not want to arrest [Yahya Yildiz]" she says, "because they know if they arrest a killer of a homosexual, this would empower other homosexuals to seek their rights."
Ibrahim Can has returned to Cologne, Germany, where he has lived on and off since 1979 and works as a travel agent. Remembering back in 2007, he says he advised Yildiz not to talk to his family about his homosexuality. I told him, Ahmet, "not everyone needed to know."
But he wanted to share the truth with his parents and he thought they should be the first ones to know of his identity, about his feelings.
"From then on, the threats of murder began, until the threats became true and he was murdered right in front of my eyes."
Elif Berk contributed reporting to this piece.
GlobalPost will be publishing stories from its special report, "The Rainbow Struggle: A global battle over gay rights" weekly in partnership with The Huffington Post between Oct. 3 and Nov. 30. Upcoming stories originate in South Africa, Turkey, Spain, China, Sweden and Argentina.
Popular in the Community