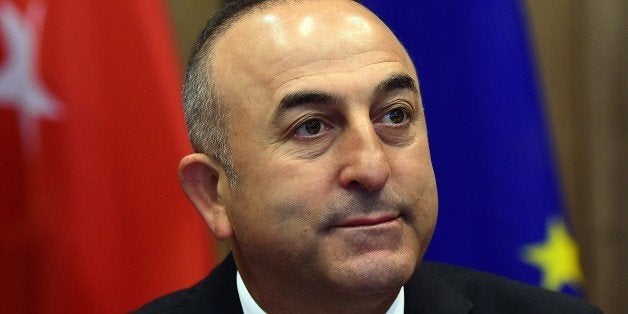 (Adds Israeli security service comment)
ISTANBUL, June 26 (Reuters) - Turkey's Foreign Ministry said on Friday it summoned the highest-ranking Israeli diplomat in Ankara to explain why a group of Turkish journalists and civil society workers were refused entry at Ben Gurion Airport.
The incident occurred three days after diplomats from Israel and Turkey, both U.S. allies, held talks to explore prospects of repairing their relationship after a Turkish election earlier this month.
Ties between the erstwhile allies were wrecked after Israeli commandoes killed 10 Turkish activists trying to break the blockade on Gaza in 2010. Turkey soon after recalled its ambassador and ejected Israel's.
A group of nine Turks had traveled to Israel on Thursday to attend an event marking the Islamic holy month of Ramadan in Jerusalem, the Foreign Ministry said in an e-mailed statement.
They were questioned for nine hours and, despite having the required visas, seven of them were sent back. Two journalists with the state TRT broadcaster were allowed in, it said, condemning the decision to eject the group.
"To show our reaction to the treatment of our citizens and to receive an explanation, the Israeli charge d'affaires has been summoned to the Foreign Ministry," it said. The charge d'affaires is Israel's most senior official at the embassy.
Israel's Foreign Ministry confirmed that the Israeli charge d'affaires was summoned in Ankara over the incident and said seven Turkish citizens were denied entry for security reasons.
An official from Shin Bet, Israel's internal security service, said those denied entry were suspected of having links to Hamas, the Palestinian Islamist group which controls the Gaza Strip.
"In light of a connection found between them and activists from the Hamas terrorist organization and the risk created by their entrance to Israel, it was decided not to let them in," the official said.
President Tayyip Erdogan is one of Israel's most vocal critics. The June 7 election deprived his Islamist-rooted AK Party of its majority in parliament for the first time since 2002, which may pave the way for reconciliation with Israel. (Reporting by Ayla Jean Yackley in Istanbul and Maayan Lubell in Jerusalem; Editing by Dominic Evans)
REAL LIFE. REAL NEWS. REAL VOICES.
Help us tell more of the stories that matter from voices that too often remain unheard.