When life imitates art: The powerful composition of Eugene Delacroix's landmark painting "Liberty Leading The People" and a photo of protesters in Istanbul went viral on Facebook in Italy on Tuesday based on a striking resemblance. And we have to admit, there's something to it.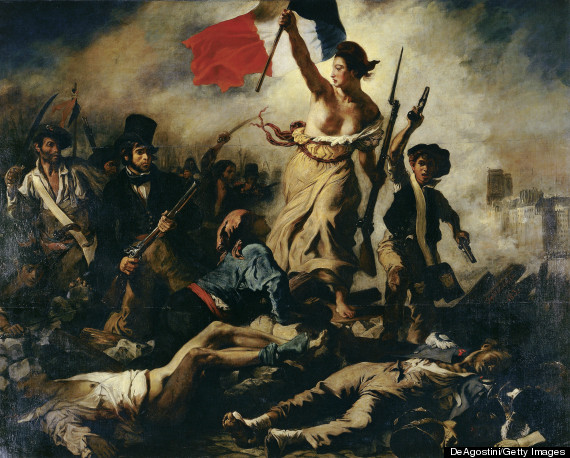 Delacroix painted his iconic "Liberty Leading The People" in the fall of 1830 to commemorate the second French Revolution.
"Liberty Leading The People" was the first political depiction in the history of modern painting that celebrates insurrection. "Liberty Leading The People" celebrates freedom of expression, and the right of insurrection to defend one's own rights. The power emanating from the woman leading the group of young Turkish protesters is as intense as the one emanating from the canvas which was inspired by the three famous revolutionary days in Paris and commemorates the revolution of July 1830.
Protests in Turkey continued this week after a peaceful sit-in against the destruction of Gezi Park in Istanbul exploded into massive anti-government protests. In the latest wrinkle, protests turned again to peaceful resistance -- with hundreds of people standing still for hours as a way to express their grievances, according to The Associated Press. The news service notes that while police chased hundreds of protesters from Taksim Square on Monday, security forces have not intervened since.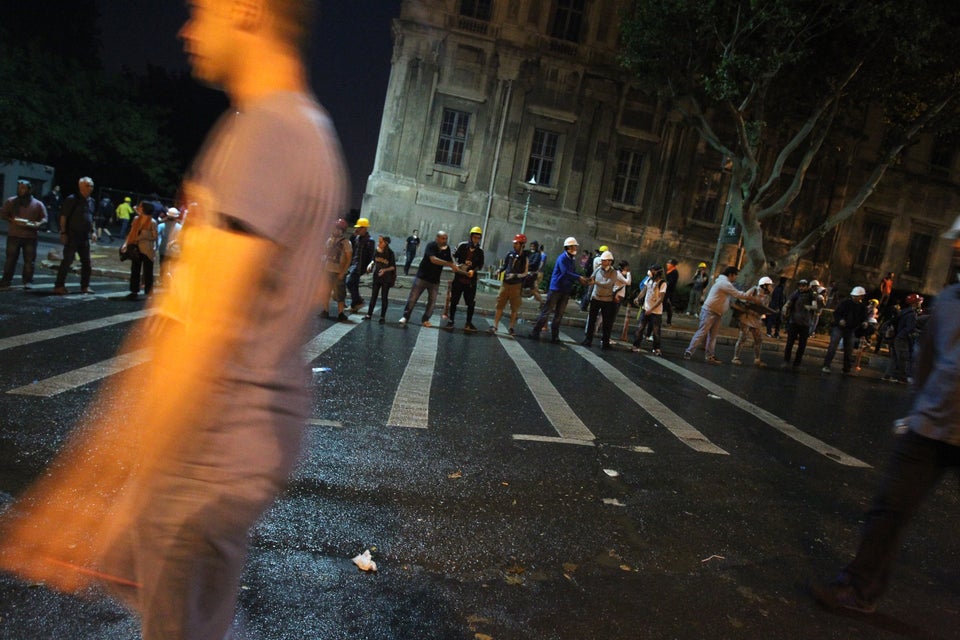 Taksim Square Stormed
Popular in the Community