**Scroll down for 12 of the best turkey recipes.**
We won't presume to tell you the single best way to cook your Thanksgiving turkey, as no undisputed King of Methods exists, and individual tastes and traditions reign, but we can show you some of the best turkey recipes and techniques around, along with some more manageable -- and often more tasty -- non-whole-bird options.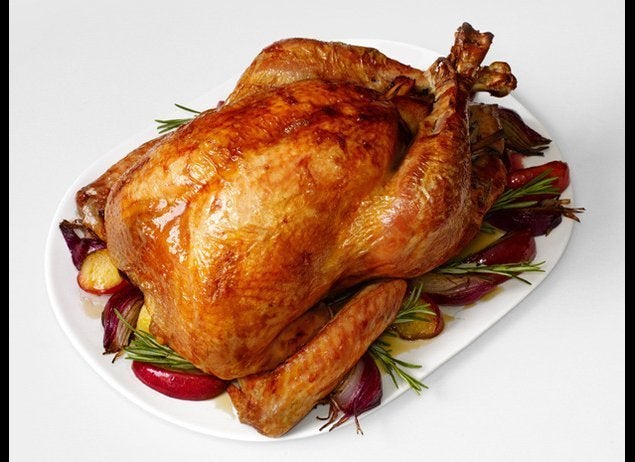 Turkey Recipes: 12 Ways To Cook Your Thanksgiving Bird
The turkey recipes listed above:
This is no ordinary turkey preparation, pilgrims. Follow these detailed steps and you will never have a dry, stringy, cardboardy, boring bird again. ...
I recommend smoking it, but if you must cook indoors, there are a number of tips and techniques we employ that will amp your bird to 11:
P.S. Those are sage leaves under the skin.