A New Jersey family somehow escaped with just minor cuts after a flying turkey slammed into their rental SUV's windshield on an Indiana highway.
The 30-pound tom was killed on impact after striking the vehicle that John Tarabocchia was driving on U.S. 20 around 25 miles west of South Bend at 9:30 a.m. Tuesday.
The turkey was one of four that were flying across the road, said La Porte County Sheriff's Office Capt. Michael Kellems. "I've been a policeman for 31 years and I've never seen something like that," he added.
Tarabocchia was driving his wife, son and mother-in-law to Chicago O'Hare International Airport when the turkey struck. They'd been visiting his daughter, Riana, at the University of Notre Dame, who was attending a program for accepted students.
He managed to pull the vehicle over safely. A driver of a passing vehicle took the bird home. The family obtained another rental car and made their return flight.
The sheriff's office noted on Facebook that it's mating season for wild turkeys, "which means that they are often on the move and can be as hazardous as deer." In a similar frightening incident, a 19-pound male turkey flew into the windshield of an 18-wheeler in New Hampshire on March 21.
Before You Go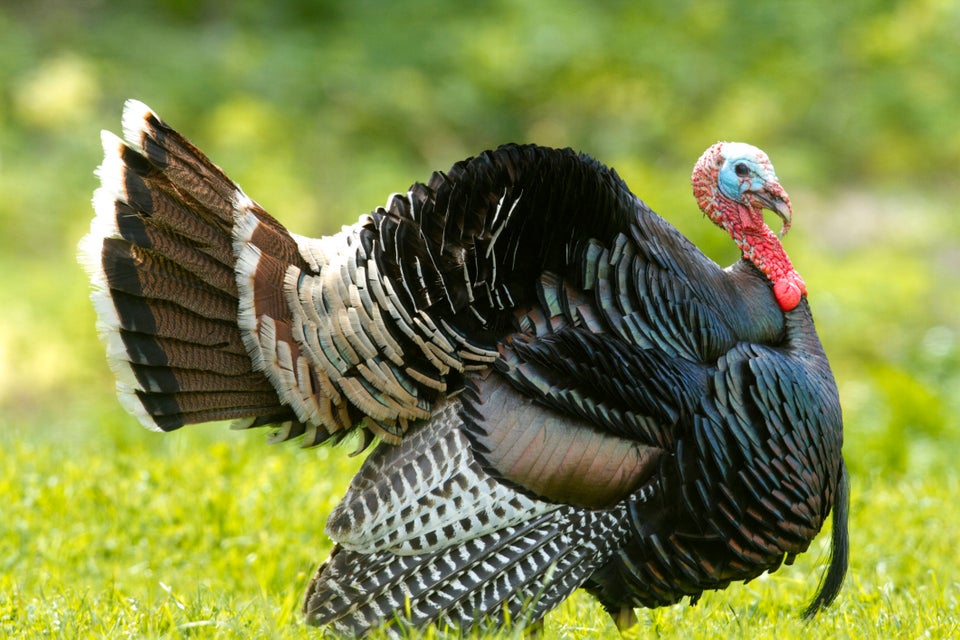 Turkeys Are Our Friends
Popular in the Community