The clip appears to show a young male protester facing away from the camera, several yards away from a gathering of police officers in riot gear. One of the officers approaches the protester, raises his riot gun and fires off a round of tear gas, causing the protester to lurch backward. It is unclear whether the protester is holding his face because of the tear gas, or because the canister, which appeared to travel on a trajectory roughly level with his face, did in fact strike him head-on. Though he raised his arms as the officer approaches, based on the video footage the protester did not appear to provoke police action.
Also on Monday, Turkish Prime Minister Tayyip Erdogan dismissed comparisons between the protests and the mass demonstrations that culminated in the 2011 Arab Spring. "We already have a spring in Turkey," Erdogan said. "But there are those who want to turn this spring into winter.
"Be calm, these will all pass," Erdogan said of the protests.
Before You Go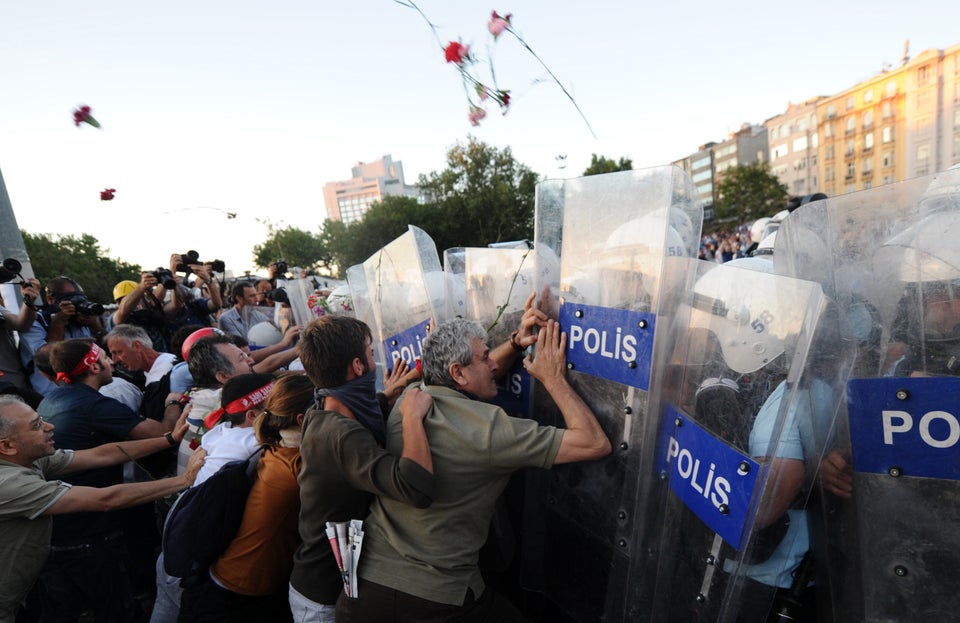 #OccupyGezi Protests
Popular in the Community