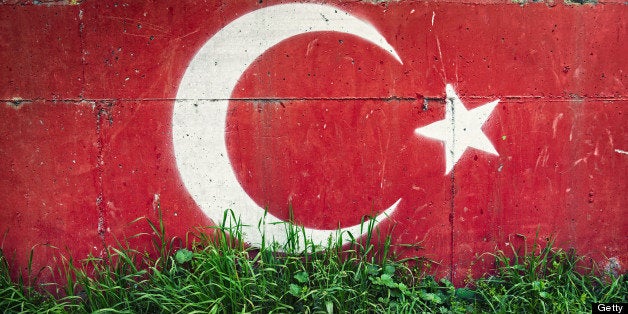 Following suit of a disturbing trend of anti-trans violence in Turkey, authorities discovered a transgender woman dead in her Istanbul apartment Monday night.
The murder marks the fourth homicide of a trans individual in the past seven months in Turkey. The exact cause of death of the woman, who has only been identified as Gaye, is currently pending investigation.
"We have assigned a lawyer for this case and we will be on the pursuit," said Ebru Kırancı of Istanbul LGBTT. "Police didn't make a statement on how the murder happened. When I went to her apartment last night, Gaye's neighbors said she might have been strangled."
Gaye worked as a flower seller in downtown Istanbul. She lived with her partner of 15 years.
Transphobia and trans violence are devastating cross-cultural issues, particularly affecting and targeting trans individuals of color. Last week, a vigil and speak out took place to honor and remember Diamond Williams, who was murdered in Philadelphia.
In Turkey, Kemal Ördek, a representative of the sexual health and human rights group Kırmızı Şemsiye Association, stated that, "Four trans murders in seven months is a serious toll... Every summer, the toll is on the rise. These are only the cases we know of. We don't know what's happening in 81 provinces of Turkey. We only know of cases when they happen in big cities or where trans communities are active. Therefore, we can't tell an exact number."
Ördek noted that 11 other transgender individuals had been assaulted this year alone. In addition, KAOS GL, the main LGBT advocacy group in Turkey, reported that six transgender individuals had been murdered in 2012, as well as five gay people.
Calling all HuffPost superfans!
Sign up for membership to become a founding member and help shape HuffPost's next chapter