ANKARA, Turkey – Turkish Prime Minister Binali Yildirim says he's cautiously optimistic that frayed relations between his country and the United States can be mended under President Donald Trump.
Former President Barack Obama's policies in Syria, and his failure to extradite Fethullah Gulen, a cleric Ankara accuses of orchestrating a failed coup last year, damaged relations between the U.S. and its most important Muslim ally in the Middle East, Yildirim told reporters Thursday.
Turkish political leaders, who slammed Trump's comments on Muslims during his campaign for president, toned down their public criticism of his policies after his surprise election win in November. Trump, now in his seventh week in office, has yet to articulate a clear position on the Gulen extradition or Syria. But unless Trump agrees to Ankara's demands, Turkey — a key NATO ally and base for U.S. operations against the self-described Islamic State — may not stay quiet much longer.
Government officials here are hopeful Trump's eagerness to reverse the policies of his predecessor will work in their favor.
"We have positive opinions of the new U.S. administration," Yildirim said via a state translator . "We believe it will continue on a more positive note than it used to be over the past couple of years."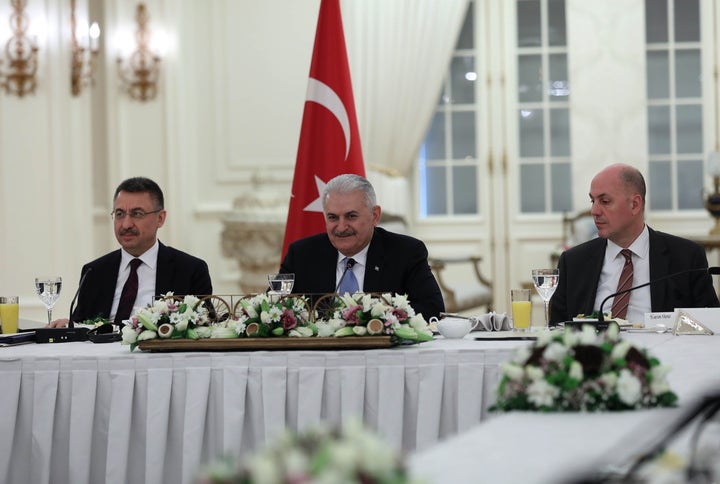 In the final years of the Obama administration, disagreement over how best to combat ISIS in Syria threatened the cooperative relationship between the U.S. and Turkey. The U.S. has identified the People's Protection Unit, or YPG, the military wing of a Syrian Kurdish political movement, as a valuable local military partner in Syria and has provided military assistance to the group to fight ISIS. For Turkey, which views the YPG as an arm of the Kurdistan Worker's Party (PKK) – a group listed as a terrorist organization by both Turkey and the U.S. — this arrangement is a non-starter.
The Pentagon, however, appears to be leaning in favor of including the group in the upcoming military effort to retake Raqqa, the most important ISIS stronghold in Syria.
The decision to partner with the YPG in Syria was a "mistake" that the Trump administration should not repeat, Yildirim said Thursday. "The U.S. should be above fighting terrorist organizations by using other terrorist organizations," he continued. "If they insist, the friendship between the U.S. and Turkey will be significantly damaged and undermined."
Already fragile relations between the two countries worsened after July's failed coup in Turkey. Ankara blames the attempted putsch on followers loyal to Gulen, the cleric living in self-imposed exile in Pennsylvania. The U.S. has not obliged Ankara's requests to extradite Gulen back to Turkey, citing a lack of evidence pointing to his role as the coup ringleader.
It was "as if they were mocking us," Yildirim said of the Obama administration's response to the extradition request last year.
The accumulation of perceived slights has left Turkey feeling abandoned by a key ally. Ankara accuses Washington of failing to appreciate the challenges it faces in fighting simultaneous threats from ISIS, the PKK, and the infiltration of individuals loyal to Gulen throughout its government. The U.S., in turn, has grown frustrated with what it sees as Turkey's distracting focus on denying Kurdish gains in the fight against ISIS. It sees Turkey's aggressive post-coup crackdown ― which has included tens of thousands of arrests and the dismissal of more than 100,000 people from government jobs ― as an undemocratic purge.
But even as Yildirim seeks a clean slate with the Trump administration, it is not clear that the new U.S. president will pursue dramatically different policies from his predecessor on the Syrian Kurds or Gulen extradition request.
The Pentagon, which experiences minimal personnel changeover during presidential transitions, appears to be unswayed by Ankara's objections to its partnership with the Syrian Kurdish group.
"The YPG, along with the Syrian Arab Coalition, are elements of the [Syrian Democratic Forces] that have liberated scores of cities from ISIS. The SDF have proven to be a capable force and tactical support against ISIS will continue," Air Force Col. John Dorrian, a spokesman for the military operation against ISIS, wrote in an email. Although Turkey views the YPG as a part of the PKK, the U.S. does not. The YPG is not designated as a foreign terrorist organization by the U.S., Dorrian noted.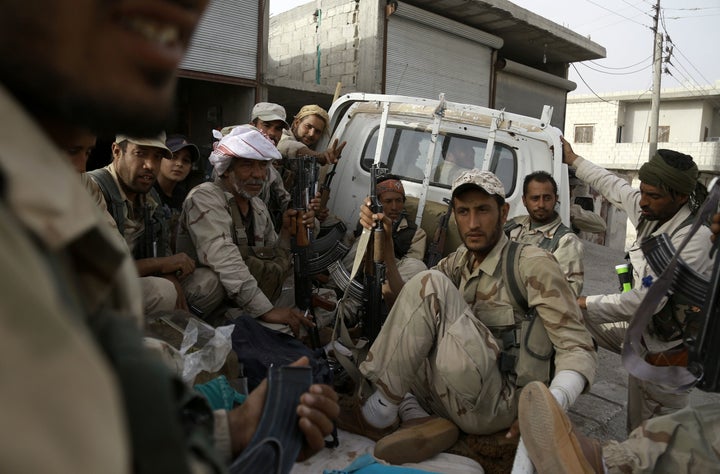 The new administration has yet to send any concrete signals that it intends to extradite Gulen back to Turkey. The source of Ankara's hope appears to be an op-ed written by Trump's former national security advisor, retired Lt. Gen. Michael Flynn, who was forced to resign last month amid a scandal over his communications with the Russian ambassador to the U.S.
On Election Day last year, Flynn published an op-ed arguing that Gulen was a "shady Islamic mullah" who should not be provided a safe haven by the U.S. Two days later, the pro-government Turkish newspaper Daily Sabah ran a story with the headline "Trump expected to turn the heat on FETO, extradite Gulen for better relations with Turkey."
But Flynn no longer works in the White House — and his sympathy for Ankara's perspective does not seem to be based on deeply held beliefs. When the coup was unfolding in July — four months before his op-ed was published — Flynn publicly cheered the attempt to oust Erdogan, warning that Turkey had began "to move toward Islamism." He later reversed his view on the attempted coup after his intelligence firm was hired by a Dutch company tied to Erdogan's government. He recently registered as a foreign agent with the Justice Department, citing his work with that company.
Turkey's Justice Minister Bekir Bozdag said Thursday, via a state translator, that he has not yet received any assurances from the Trump administration on Gulen. When Attorney General Jeff Sessions took office, his Turkish counterpart sent him a congratulatory letter and a note about the "significance" of the Gulen case to Turkey, Bozdag told reporters. He followed up to request a phone conversation with Sessions, which he said is set to happen in the coming days.
The Justice Department declined to comment on whether the Trump administration's position on extraditing Gulen would differ from his predecessor's. "We will review any new materials the Turkish government may provide and will make any decisions about extradition on the basis of the facts and relevant U.S. law," Nicole Navas, a department spokeswoman wrote in an email.
The Trump administration's handling of these two key issues will likely have an effect on how much longer Erdogan's government is willing to quietly tolerate Trump's anti-Islam rhetoric and policies.
For now, Ankara's official position on Trump's travel ban, which targets six Muslim-majority countries, is that it is a U.S. domestic matter. But Turkey has not shied away from accusing its allies of Islamophobic tendencies in the past, and policymakers' not-so-official line conveys simmering frustration with the president's policies.
"Whether U.S. remains open or not, whether U.S. becomes more inward looking, whether U.S. continues to attract talent and diversity, whether it sees diversity as a source of richness or a threat — that's something for U.S. administration to decide," Deputy Prime Minister Mehmet Simsek said Wednesday. "But if you're asking my personal view, I think U.S. is shooting itself in the foot."
Sign up for the HuffPost Must Reads newsletter. Each Sunday, we will bring you the best original reporting, long form writing and breaking news from The Huffington Post and around the web, plus behind-the-scenes looks at how it's all made. Click here to sign up!
Popular in the Community