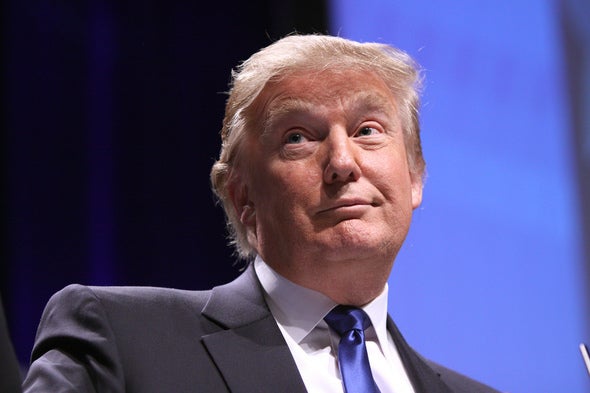 "I directed the Department of Defense to develop a plan to demolish and destroy ISIS, a network of lawless savages that have slaughtered Muslims and Christians and men, and women and children of all faiths and all beliefs. We will work with our allies, including our friends and allies in the Muslim world, to extinguish this vile enemy from our planet." — Donald Trump, February 28, 2017
It doesn't appear that Turkish President Recep Tayyip Erdogan is on board with Trump's plan. This week, Turkish jet fighters attacked some of the anti-ISIS coalition's most effective opponents, killing 20 members of the Kurdish militia group known by the acronym YPG, which fights in both Syria and Iraq. The group is part of a larger alliance, the Syrian Democratic Forces. The Turkish attack in Iraq also, apparently accidentally, killed five members of the forces of the autonomous Iraqi Kurdish government, the peshmerga, which also is fighting hard against ISIS.
This is complicated stuff, and there are tensions even between the autonomous Iraqi Kurds and the YPG. The Turks claim that the YPG are connected to the Kurdistan Workers' Party (PKK) that has long fought their government, and which seeks autonomy for the Kurdish regions of Turkey. The U.S. government has designated the PKK as a terrorist organization, but has strongly supported the YPG.
One thing about all this is simple: This Turkish attack represents a clear failure of Donald Trump's foreign policy.
Earlier this month, Erdogan won a referendum that will move Turkey further toward becoming an authoritarian state under his rule. The vote was close and the results were disputed. Trump, ever the champion of democracy, called to congratulate Erdogan. Perhaps he thought this would help in the effort to get his counterpart on the same page regarding things like, for example, not attacking people whom a Pentagon spokesperson called "our partner forces in the fight against ISIS." Regarding the Turkish attack, the Iraqi government wasn't thrilled about having its sovereignty violated either.
After the attack, the White House swung into action. With words:
"We are very concerned, deeply concerned, that Turkey conducted airstrikes earlier today in northern Syria as well as northern Iraq without proper coordination either with the United States or the broader global coalition to defeat ISIS," acting State Department spokesman Mark Toner told reporters Tuesday.
Yes, Mr. Trump, your concern is duly noted.
One important fact is that this attack isn't the first time Turkey has done something like this. Turkey has hit not only PKK but also YPG forces in the region before. But Trump was going to fix all the things he claimed Obama was doing wrong in the fight against ISIS, remember? Yet somehow, his inauguration didn't dissuade Turkey from doing exactly the same kind of thing it did while Barack Obama was president.
This isn't an easy problem to solve. But the problem now belongs to Donald Trump, as made clear by the signs that protestors carried in Qamishli, Syria, which read, for example: "President Trump: Make America Great Again. Please Stop Ardogan [sic]!"
Syrian Kurdish militia forces are going to be vital in the effort to take the Islamic State's capital of Raqqa. The Trump administration needs to figure out how to keep one of the most effective groups in the campaign against ISIS from being killed by one of our major allies in the region, a country that is also supposed to be committed to the fight against ISIS.
President Obama significantly weakened ISIS in Syria and Iraq in the final two years of his presidency. If Trump fails to defeat them, that failure—all of it—will be on him.
REAL LIFE. REAL NEWS. REAL VOICES.
Help us tell more of the stories that matter from voices that too often remain unheard.
BEFORE YOU GO