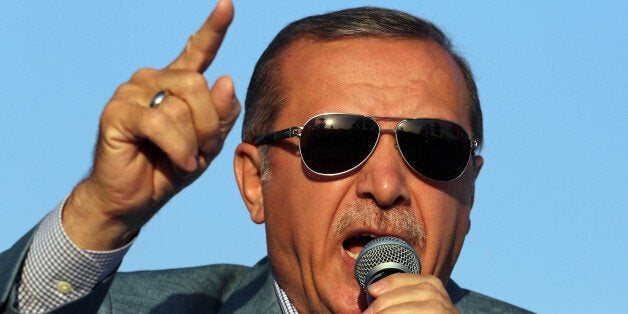 There is absolutely no doubt that Turkey will have its make-or-break election on Sunday.
More than any other collective choice on politics, the upcoming polls will be a referendum on whether or not the voters will give the go-ahead for a power grab so meticulously, cunningly and daringly designed by President Recep Tayyip Erdoğan and the clique that surrounds his office, backed by a largely silent, shrewdly calculating new oligarchy.
First, let's make it clear. This sink-or-swim type of election will, no matter what the result, deepen Turkey's constitutional, political and social crisis. The period since the 2011 general election has seen a constantly growing stress, multiplied by a series of social traumas and mass-scale mismanagement.
So far, the Turkish society has displayed a remarkable, formidable calm before the rising frenzy over the path pursued towards a power grab, but the profound concern of the people that is reflected in surveys -- including one by Pew -- tells us that the country is now at the edge of a reckoning, a moment of truth that will either salvage it or lead to social dissolution.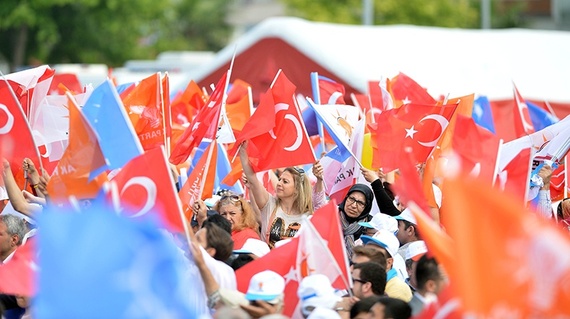 There seems to be a widespread consensus over who is responsible for the collapse of Turkey's story, once watched with admiration at home and abroad. It is President Erdoğan, the agreement goes, who through words and deeds has demolished all the prospects for a new social contract and created instead a society based on an acrimonious us-and-them mentality.
His discourse, often bordering on hate speech, has led to his common opponents to join together in parties based on already deep-seated identities. He now symbolizes profound mistrust, to the level that even when he says that two plus two makes four, roughly 60 percent of people disbelieve it.
There are also stronger signs that Erdoğan becomes increasingly detached from the reality, and symbolises growing isolation, adding to Turkey's 'precious loneliness' in the global scene. In a most recent picture, he was shown as waving at supporters from his legally disputed, enormous 'palace', from a very long distance.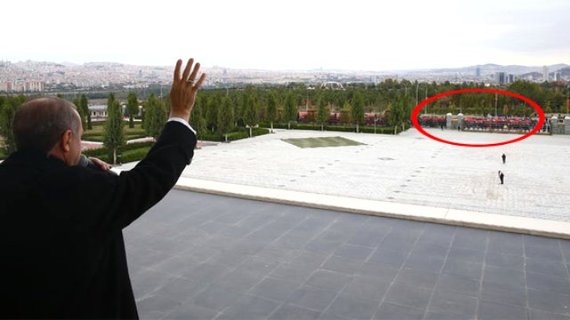 Another aspect, again widely agreed on, is the immense damage he has caused to the spirit and vision of the party he co-founded. The Justice and Development Party (AKP) is now three letters that are devoid of meaning, symbolizing a party that succeeded on infrastructure but cheated the people, lied shamelessly to all but Sunnis, failed on building a democratic society and metamorphosed into a political monster.
This inevitably signals the slow demise of the AKP. The dismay is already evident within the party. The leaks published by the Nokta weekly magazine show how aware of the damage caused by Erdoğan some key figures of the party are.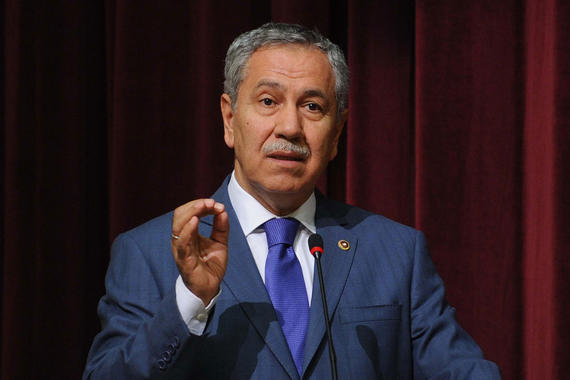 And the coup de grace to the consequences of Erdoğan's way came in the words of someone who was once his brother in arms, former Deputy Prime Minister Bülent Arınç, a founding father of the AKP along with former President Abdullah Gül.
"We get 50 percent of the vote but it turns into a rhetoric of hate when it comes to the remaining 50 percent," Arınç observed. ''We used to go out on to the streets and people loved us. Opponents used to respect us. Now, I sense a hateful stance. There is polarization. I don't know if this is a good example, but when you put a cat in a corner, it is going to scratch your face."
Take his words as a warning that even if Erdoğan helps the AKP win a majority so that it can rule Turkey single-handedly, Turkey will be ungovernable because society has reached its limits for polarization, which has been entrenched, and is now at the breaking point concerning the arbitrary rule promoted so fiercely over the last four years.
"Turkey functions as a competitive authoritarian system ruled by a party which is extreme right and starting to look more and more like a fascist movement -- by developing a militia, being involved in repressive forms of political participation, attacking people and buildings and damaging media outlets. It's very alarming. When elections are held under such circumstances, you cannot expect fairness. There is no environment conducive to free and fair elections."
With a media under a yoke and failing to cover elections fairly, a judiciary largely submissive to the political power, extraordinary security measures in Kurdish provinces encouraging low turnout and civil society initiatives such as "Vote and Beyond" now under severe threat of being blocked - if necessary, physically - from being able to observe the election, Turkey's destiny is on a knife's edge.
This is the heart of the matter about "sink or swim."
Calling all HuffPost superfans!
Sign up for membership to become a founding member and help shape HuffPost's next chapter