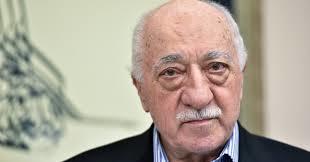 In October 2015, the Republic of Turkey retained the London-based, international law firm, Amsterdam and Partners, "to conduct a global investigation into the activities of the organization led by the Turkish cleric Fethullah Gülen."
Another component of Amsterdam and Partners' work related to Gülen concerns public awareness:
"We have been retained by the Republic to expose allegedly unlawful conduct by the Gülen network worldwide," said Robert Amsterdam, founding partner of Amsterdam & Partners LLP, during a press conference held today at the National Press Club in Washington DC. "The activities of the Gülen network, including its penetration of the Turkish judiciary and police, as well as its political lobbying abroad, should concern everyone who cares about the future of democracy in Turkey."
One can get a sense of concerns related to Gülen from this November 10, 2017, California NAACP resolution for Gülen school investigation:
RESOLUTION #16 CONCERNING THE IMPACT OF GÜLEN CHARTER SCHOOLS
WHEREAS, there exists over 200 schools in the United States operated by the Gülen Organization, teaching over 80,000 American students. This organization operates under the names Magnolia Science Academy (CA), Horizon Science Academy (OH , IL), Harmony Science Academy (TX), Sonoran Science Academy (AR), Coral Academy of Science (NV), Dove Science Academy (OK), as well as others.
WHEREAS, audits having been conducted in LAUSD, the State of Oklahoma, the State of Georgia (resulting in their closure), the State of New York, have resulted in a pattern of massive accounting irregularities involving without limitation the use of Gülen related landlords such as Terra (NY, NJ), the Sky Foundation (OK), Harmony Public Schools (TX), Concept Schools (IL, OH), the use of Gülen Related Management Companies such as Accord (CA), Concept Education Services (OH), Apple Education (NJ), Terra Science and Education (NY), as well as others.
WHEREAS, Gülen schools; such as Magnolia (CA) have targeted the African American and Hispanic communities as shown in the documentary film Killing Ed.
WHEREAS, all 200 Gülen schools recruit teachers from Turkey under the H – 1B Visa program thereby replacing fully qualified American teachers.
THEREFORE, BE IT RESOLVED, the California NAACP urges federal, state and local authorities to conduct forensic audits of both the schools, and the management organizations operating them.
BE IT FINALLY RESOLVED, that the California NAACP further urges that these investigations be conducted by state and federal auditors as opposed to state boards of education, as well as other relevant investigations necessary to evaluate fully the apparent, suspect financial dealings, visa misuse, and highly suspicious conduct.
Regarding the California NAACP resolution, PR Newswire adds this statement from Amsterdam:
The organizations running these schools have not only been found to be pillaging taxpayers through real estate schemes and self-dealing to their own contractors, but they are also abusing the H-1B visa program to bring over foreign teachers often lacking in basic English skills and training. This has a devastating impact on the communities in which they operate.
Regarding Empire of Deceit, PR Newswire notes:
Amsterdam's book reveals surprising facts regarding the Gülen Organization's vast US network:Misuse of taxpayer funds totaling at least $243 million.More than 6,504 H-1B visas to import unqualified Turkish teachers at a public cost of as much as $26 million and lost jobs for American teachers.Nearly 81,000 students enrolled at Gülen schools across 27 states and District of Columbia.Widespread manipulation of state mandated testing, grades and attendance figures.Lobbying and publicly funded trips to Turkey to influence politicians and local officials.
Amsterdam and Partners also sponsors an Empire of Deceit website, which promotes Killing Ed, "an independently produced documentary feature film that exposes a vast range of questionable academic, labor, and H1-B visa violations by schools tied to Gülen movement." The site includes this 11-minute director's cut "to accompany the launch of Empire of Deceit."
(Former national security adviser Michael Flynn is connected to a documentary on Gülen through his lobbying form, Flynn Intel Group; I'm not sure if it is Killing Ed.)
The Empire of Deceit website also includes an interactive US map, with the heading, "Gülen's Footprint Inside of the United States." One can search by state– or "by issue":
States with Active Networks
HB-1 Hiring by State
States with Suspect Property Deals
Charter Bonds Procured by the Gülen Organization
Regional Hub and Member States Identified
Time for those state- and federal-level forensic audits of Gülen-run charter schools.
Originally posted 12-03-17 at deutsch29.wordpress.com.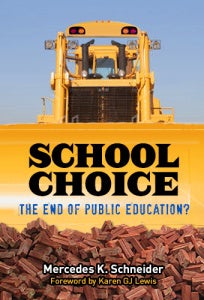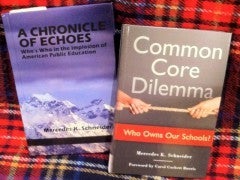 Related
Popular in the Community