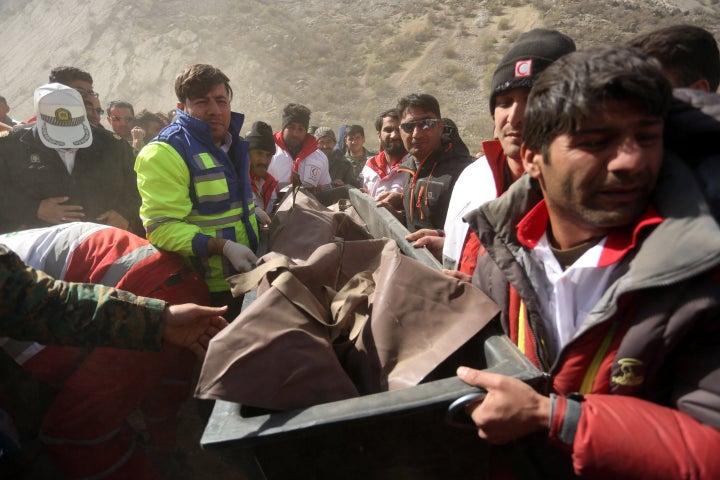 The plane was returning to Turkey from Dubai, where the group of women had traveled to celebrate a bachelorette party for the bride-to-be, Mina Basaran, 28. She was the daughter of business mogul Huseyin Basaran, who heads the Turkish conglomerate Basaran Holding, and reportedly was slated to wed in April. Three crew members also were killed. 
Iranian officials said the plane collided into the Zagros Mountains in the province of Chaharmahal-Bakhtiari. Photos of the crash site showed black smoke billowing from the mountainside. 
Mina Basaran — a socialite and social media personality who appeared in Turkish fashion magazines like Vogue and Grazia — shared photographs on Instagram of her trip to Dubai in recent days.
The most recent image, which bore the hashtag #minasbachelorette, showed Basaran and her seven friends dressed in bathrobes at a Dubai hotel. Another picture showed Basaran holding a bouquet of flowers in front of an airplane. 
Basaran was on the board of managers at Basaran Holding and was being groomed to run the business, AP reported.
BEFORE YOU GO