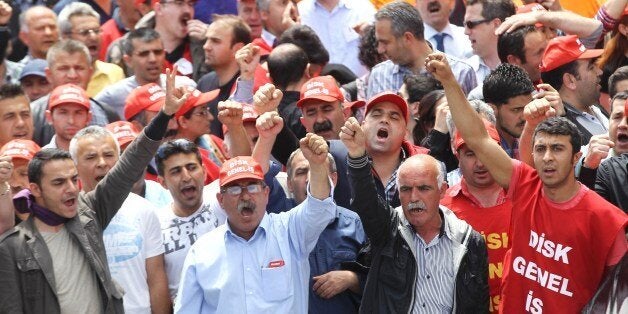 UPDATE 2:13 PM: Another video from the donnybrook that is currently Turkish politics has emerged, this one featuring Prime Minister Erdogan himself as part of a melee. The footage of the incident is chaotic, but shows according to some the prime minister throwing a punch at someone during an altercation with the hostile crowd that greeted him during his visit to the mining disaster-stricken city of Soma on Wednesday.
The Associated Press reported on Wednesday that Erdogan was forced to take refuge in a supermarket after being booed by the crowds during his Soma visit. While the footage appears to show the prime minister entering the store, it is unclear whether he intentionally punched the protester.
Turkey's Hurriyet Daily newspaper reports that opposition parties have been quick to seize on the incident to criticize Erdogan, with some accusing the prime minister of acting "indecently."
Also on Thursday, a video appearing to show one of Turkish Prime Minister Erdogan's closest aides attacking a detained protester in the wake of the mining tragedy in Soma caused furor in the mourning nation.
British newspaper The Telegraph reports that footage that emerged online shows Yusuf Yerkel, a staffer for Prime Minister Erdogan, as he flails to kick a man being held down by paramilitary police on Wednesday.
Grief over the the nation's loss rapidly turned into outrage after the government's callous handling of the tragedy, the latter most evident when Prime Minister Erdogan stated in a press conference that "explosions like this in these mines happen all the time." During his visit, Erdogan was booed by grieving protesters and called a "murderer" and "thief." NBC notes that several protesters were detained.
In a country where many feel that the business interests of the ruling party are being put ahead of basic services and rights, it's hard to think of a more symbolic image for activists than a man in a immaculate grey suit giving the boot to someone protesting for better treatment.
Support HuffPost
The Stakes Have Never Been Higher
Related
Before You Go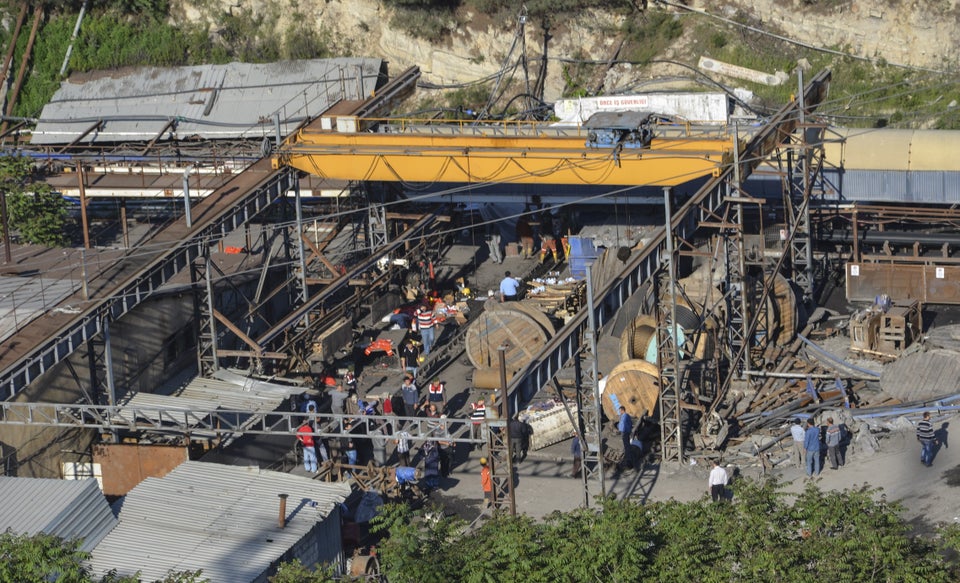 Coal Mine Accident
Popular in the Community