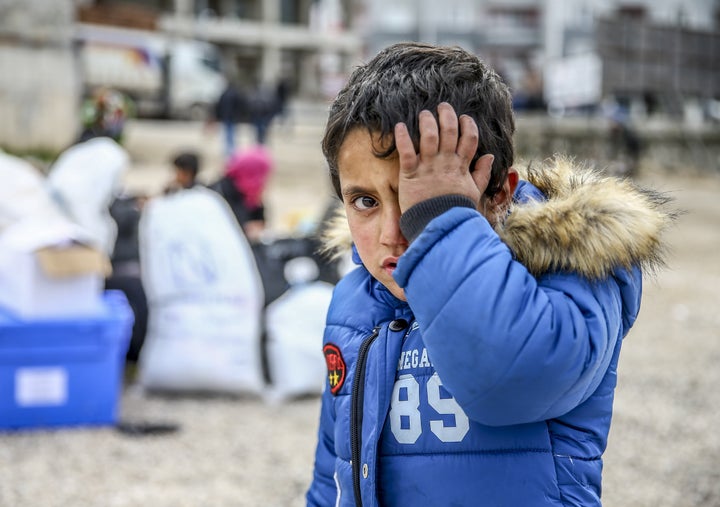 Thousands of refugees, among them many ethnic Turkmens, have fled their homes in Syria and poured into Turkey in recent days as fighting between pro-government and rebel forces has escalated. 
The refugee stream intensified last week, when Syrian President Bashar Assad's regime captured Rabiya, a key opposition-held town in Latakia province.
More than 3,000 Syrian civilians fearing the advancing troops, as well as the aerial attacks by Russian jets supporting Assad's troops, have sought shelter across the border in just a matter of days, Reuters reported on Monday.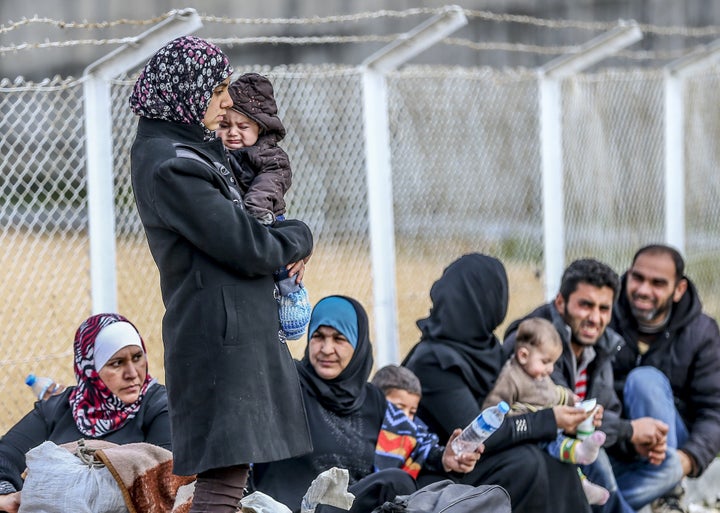 Turkish disaster agency AFAD, which coordinated the border crossings, said in a statement that groups of mainly women and children have entered the town of Yayladagi in southern Turkey from Syria's Bayirbucak region.  
Syria Deeply reported last week that fighting and heavy bombardments in northern Syria had displaced more than 20,000 Turkmens since November, but that many of them were stuck inside squalid camps alongside the Turkey-Syria border because border crossings with Turkey were mostly closed.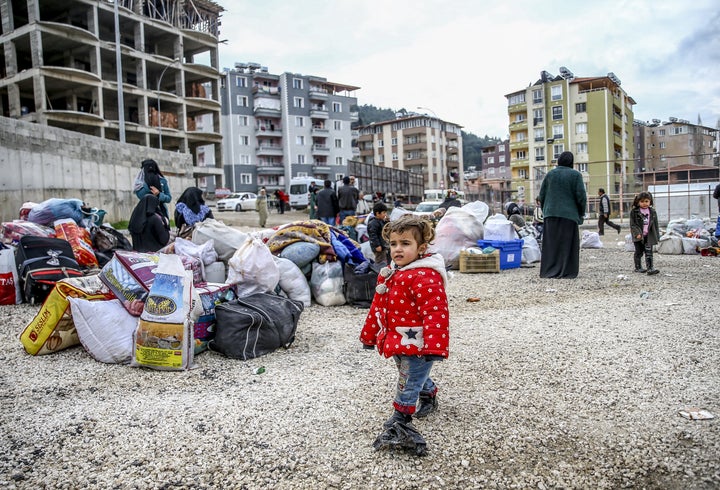 United Nations-backed talks to find an end to the conflict in Syria began on Friday in Geneva and are scheduled to last for six months, but critics are doubtful the talks will end the five-year civil war.
The images below show Turkmen and Arab families who have fled their homes to escape pro-Assad forces and Russian airstrikes.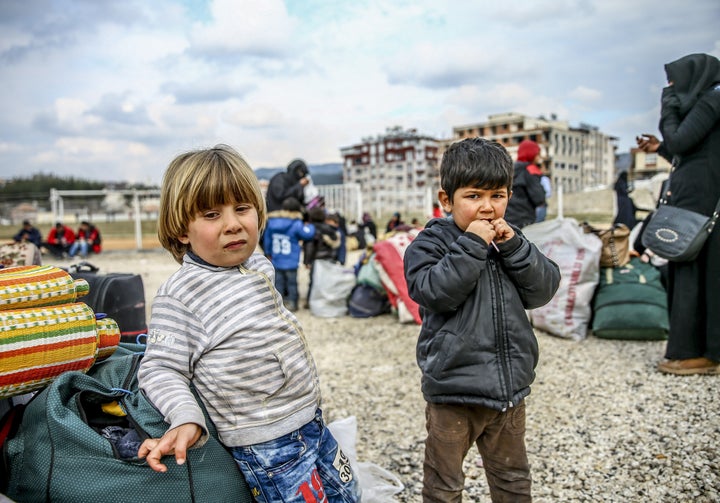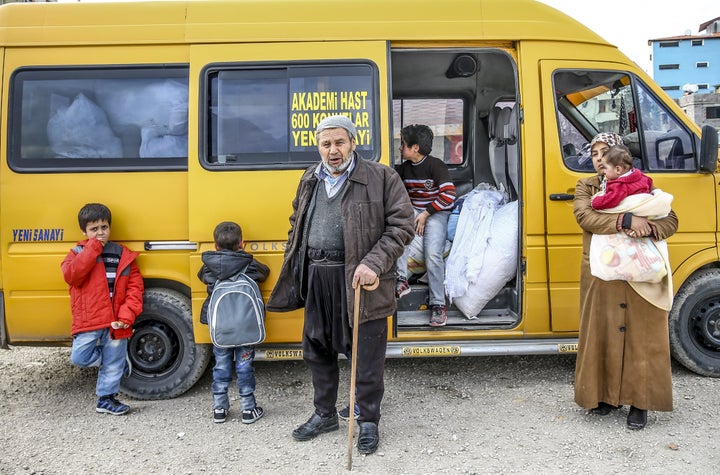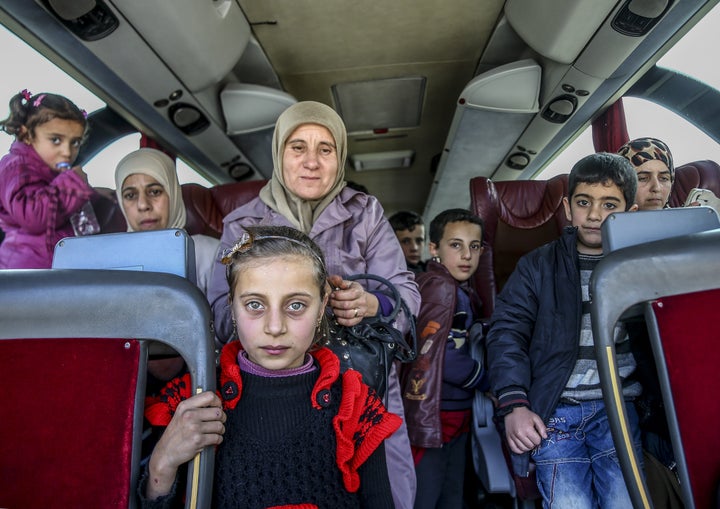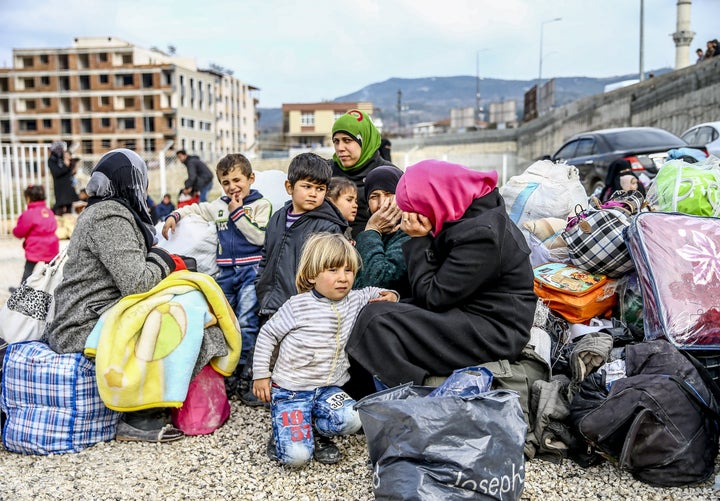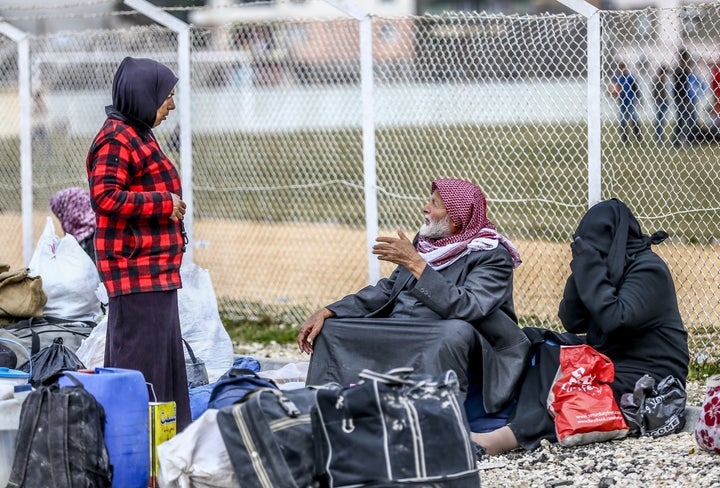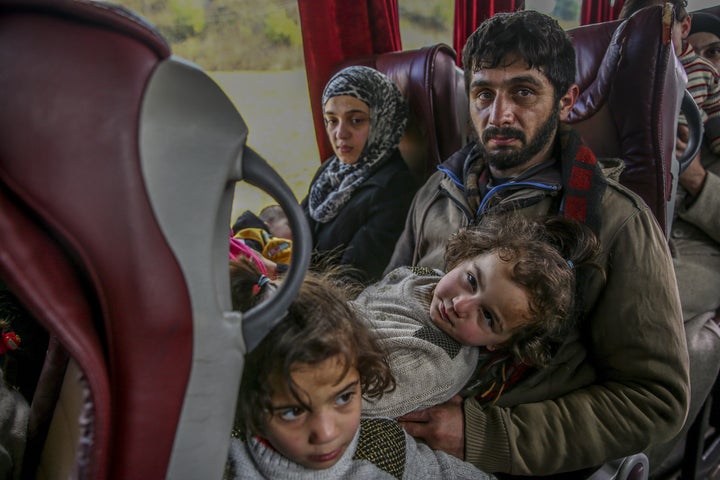 Calling all HuffPost superfans!
Sign up for membership to become a founding member and help shape HuffPost's next chapter