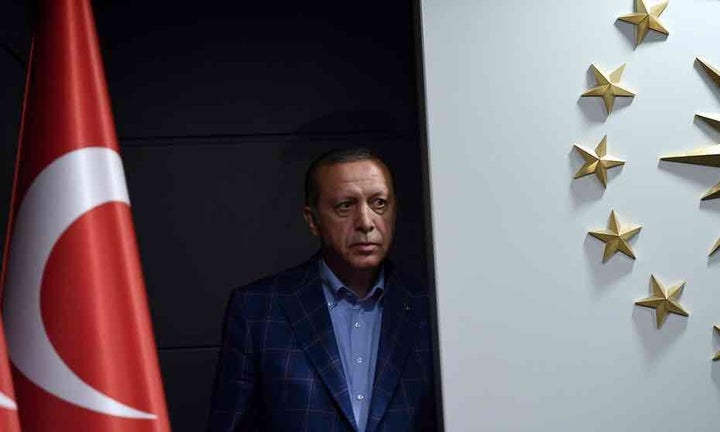 Turkey went to the polls Sunday to approve an "executive-style presidency," as well as extraordinary judicial powers and lifetime immunity for President Recep Tayyip Erdogan. On Monday the Organization for Security and Cooperation in Europe (OSCE) declared the results invalid. "In general, the referendum did not live up to Council of Europe standards," according to an OSCE press release. "The [Turkish] Electoral Board issued late change to rules which undermined safeguards, went against laws."
Nonetheless, some Arab states congratulated Mr. Erdogan on his win and not surprisingly, many Salafist Jihadist organizations were all smiles, including Hamas, Ahrar al-Sham, and Jaysh al-Islam. The United States and many Western countries refrained from congratulating Mr. Erdogan, pending the findings of the OSCE election observer team.
The polls resulted in 51.4 percent "YES" vote against 48.6 percent "NO" to approve the constitutional amendment package, an almost irreversible move for the future of Turkey and perhaps the region. Though the new executive-style presidency will go into effect after a new presidential election in 2019, Mr. Erdogan has been using these de facto powers since 2016.
The referendum has become one of the most controversial elections in Turkey's history. For starters, this referendum took place under the State of Emergency rule that was enacted after the July 15, 2016, coup attempt. Additionally, even before the coup, President Erdogan had started to smash the free media and freedom of speech in Turkey by confiscating, closing or simply silencing several media outlets and arresting hundreds of journalists.
On election day, accusations of fraud happened early and often. The most serious allegation was that the Supreme Election Board (YSK) had accepted 1.5 million unauthorized, or "unstamped ballots" in contravention of the election law. The Supreme Election Board's web page, http://ysk.gov.tr, was down at the most critical junctions of the counting. At one point YSK reportedly stopped sending crediting results to the opposition CHP when there was a surge in "No" votes.
Let's not forget that some 500,000 Turkish citizens of Kurdish descent could not vote because of their internal displacement in the country as a result of people Turkey's harsh counter-terrorism campaigns in the south and east of Turkey in the beginning of 2016. People suspected of being coup supporters similarly were disqualified.
The idiosyncrasies of this referendum keep coming even after the results were announced. Immediately after Mr. Erdogan's public speech, his supporters gathered in Taksim Square in Istanbul shouting Allahu Akbar (God is the Greatest) and yelling "we will hang all traitors in this square." FOX TV Turkey, a sister channel of the American FOX TV, was threatened by a pro-Erdogan journalist, Cem Kucuk for raising allegations of fraud in the referendum. Kucuk claimed that FOX TV Turkey had committed a crime and should be prosecuted.
Imagine what the results would have been if it had been a fair and free campaign considering almost half the electorate voted "NO" Obviously, such a narrow margin under intense state oppressions and political conditions will be an international legitimacy problem for Mr. Erdogan.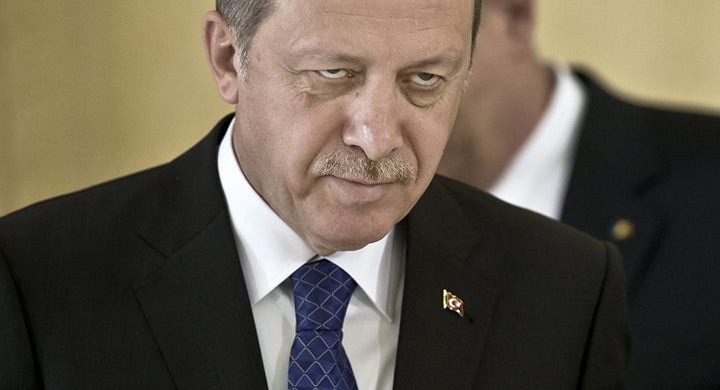 After the results were released, Mr. Erdogan slammed the opposition, stating that "the election has been concluded, get over it." Mr. Erdogan continued by saying that the government's first task is to bring back the death penalty. He also abruptly and the first time in the history called foreign governments to recognize the results.
Erdogan once said that democracy, for him, is a bus for a journey. "Once I get to my stop, I will get off." Apparently, after seemingly-rigged elections, Mr. Erdogan has arrived at his last stop, and now he is getting off the democracy bus. However, obviously, the president cannot rule the country and sustain control while half of the country is opposing him unless he uses dictatorial powers to oppress the opposition.
These results will further polarize Turkey deeper than ever, and likely the oppressions will continue with increasing arrests, purges, tortures and kidnappings. Journalist Kucuk has already called for war during a TV interview stating that ''Yes has won but get ready for war.'' No voters will be under scrutiny and constant worry, fearing of their future inside Turkey, which would increase the likelihood and danger of civil unrest.
If Mr. Erdogan increases his tone and cruelty against the opposition, Turkey is clearly heading towards a civilian conflict, maybe a regional civil war with Turkish troops battling the PKK insurgents and Islamic State on two separate fronts. With the economy severely damaged, millions of tourists preferring other locations due to security concerns and Mr. Erdogan's hostile attitudes and statements towards Europe, stressful days are ahead for the citizens.
Turkey has become tremendously hostile towards the United States and the West and by all accounts has failed to uphold NATO values. Additionally, the government's recent intend to purchase of Russian S400 missile defense systems portends a distancing from the NATO, allowing speculation that NATO's partner in Southern Europe may soon be on the other side.
Ahmet S. Yayla, Ph.D., is an adjunct professor of Criminology, Law, and Society at George Mason University. He formerly served as Professor and the Chair of the Sociology Department at Harran University in Turkey. He also served as the chief of Counterterrorism and Operations Department of the Turkish National Police in Sanliurfa between 2010 and 2013. He is co-author of the newly released book, "ISIS Defectors: Inside Stories of the Terrorist Caliphate." Follow @ahmetsyayla
Popular in the Community