A man accused of killing his 17-year-old stepdaughter following a campaign on TikTok to hold him accountable has been acquitted of second-degree murder.
Michael Turney had been on trial in Maricopa County, Arizona, in the murder of Alissa Turney, who disappeared in 2001 and whose body was never found. The case received renewed attention in 2020 after her sister, Sarah Turney, began posting a series of TikToks in which she laid out why she thought her father was responsible and how authorities had failed to properly investigate.
On Monday, after testimony from Sarah Turney and other prosecution witnesses, a judge determined there was not enough evidence for the case to continue under Arizona's Rule 20. Michael Turney was acquitted, and he cannot be tried again.
"He's excited that he'll be able to get out of custody," defense attorney Jamie Jackson told reporters outside of the courthouse. "He is obviously still very concerned about the case and Alissa and trying to find who actually killed her."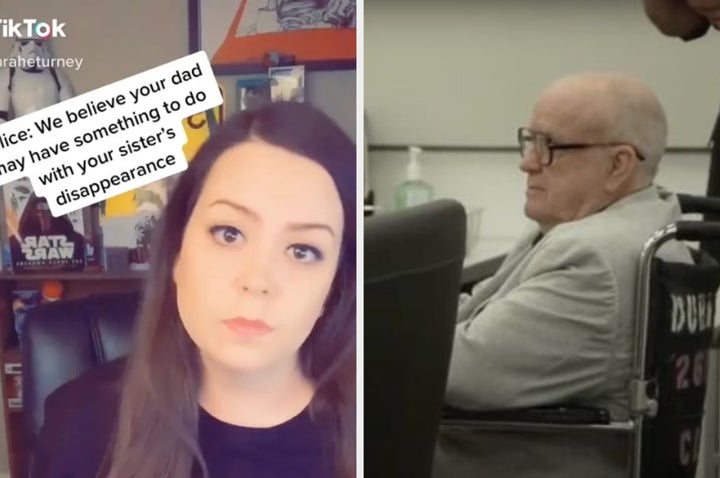 In August 2020, Michael Turney was indicted on second-degree murder charges. Police began investigating him for the alleged murder of Alissa in 2008 after they said her friends told authorities Turney had sexually assaulted her. (The judge did not allow the molestation accusations to be mentioned during the trial.)
When executing a search warrant at his house as part of their investigation, police found 26 pipe bombs, 19 assault rifles, two handmade silencers and cans of gasoline in a van. He later pleaded guilty to possessing the pipe bombs and was sentenced to 10 years in prison and released in 2017.
In July of that year, the spotlight was again on Michael Turney after Ottavia Zappala launched "Missing Alissa," a popular podcast examining the case. Sarah Turney launched her own podcast, "Voices for Justice," campaigning for her father's arrest, sharing details about her and her father's relationship with Alissa and even playing a recorded conversation with her father that she interpreted as him admitting he was guilty.
In a statement to HuffPost after the acquittal, Maricopa County Attorney Rachel Mitchell said, "On May 17, 2001, Paradise Valley High School Junior Alissa Turney poked her head into her boyfriend's woodshop class and said that her stepfather was taking her out of school early. This was the last time Alissa was heard from or seen by anyone. For more than 20 years, her family fought for justice and their perseverance is a testament to the love they had for Alissa. I am proud of the hard work by prosecutors and law enforcement on this case. While our office doesn't agree with the Judge's ruling today, we respect the decision of the court."
Support HuffPost
The Stakes Have Never Been Higher
Popular in the Community