For about three weeks after having hip replacement surgery in 2010, I felt I was doomed to a life as an Old Man. For the first time in 60 years, I briefly stopped feeling like a kid and looked at the face of aging.
Then, I got over it. Less than three years later, I climbed to the summit of Mount Kilimanjaro, the highest point in Africa, 19,340 feet. There are of course taller mountains, and ones that are harder to conquer. But this was a good one -- hard to get to, exhausting and utterly spectacular every (very cold) step of the way. (And the hip manufacturer paid for the trip. I had the other hip replaced in June of 2014, and when the knees and shoulders need replacing, put me first in line.)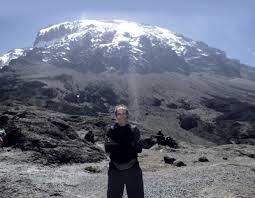 I had been in pretty good shape before the climb, a regular gym goer without being a fanatic; a touch football player every Sunday from September to the Super Bowl; always walking and hiking.
But now... I am determined to seek out new adventures for as long as my mind and my body parts hold out, or as long as they keep making new body parts.
This isn't a "bucket list." First, I think that's a goofy term. Second, and more importantly, I'm not interested in doing things that anyone over 40 or 50 or even 60 can do.
Skydiving is fine, I guess. But as long as there is gravity, anyone can do it. Going to the Oscars is nice, they tell me. But with enough money and a few good contacts, again, anyone can.
Some of my goals from this point on include:
• Learning a new language.
• Learning to play an instrument.
• Going back to school for something entirely different.
• Taking acting classes.
• Biking across country.
• Walking the length of the Qhapaq Nan trail in South America (one of the coolest under the radar places on earth).
• Spending months, a year, in a remote and/or dangerous country.
• And even climbing another really high mountain.
•Other ideas? I'd welcome suggestions.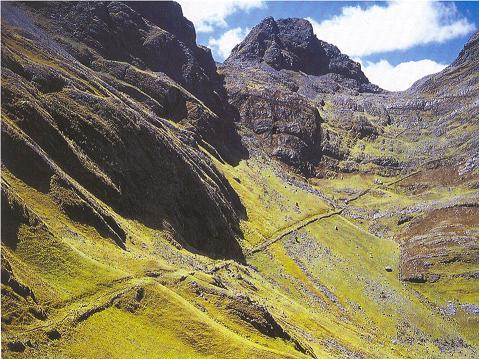 Lots of people my age are doing amazing things, and I realize the definition of aging is wildly different now than when my parents were 60.
And as I say, Kilimanjaro isn't the hardest mountain to climb, but it is hard, and half the people who try -- the vast majority of whom are a lot younger -- don't make it to the summit.
When we got to the top (with my older brother, also a hip replacement colleague) I can honestly say I have never been more tired, colder or filthier in my life. And I've been tired, cold and filthy.
Shivering in a tiny tent, forsaking hygiene, and walking straight uphill for hours and hours each day -- not to mention climbing over rocks and navigating ledges where one misstep will send you off a cliff -- changes your definition of adventure. At least it did mine. (We hardly did this alone -- my admiration for our guides and porters is limitless.)
Part of why I want to pursue these adventures is because I'm not supposed to at this point in my life. But a larger part is, I want to feel as alive as possible. Some ways to do that:
• Act young. I'm not big on acting one's age because I don't know what that means. I'm not suggesting baggy shorts for men or miniskirts for women. But act as though you're still young, and don't worry about -- maybe even enjoy -- that younger people think it's weird.
• Stay in the best shape possible. It's not that hard. Walk everywhere you can. Eat reasonably. Lift a weight now and then. Throw a ball. Take a Pilates class. Don't say there's not time to do it. What's there's not time for is watching Seinfeld reruns, moaning about your aches and pains and figuring out your AARP discounts.
• Look for new experiences wherever you can. They don't have to all be thrilling, but when you find yourself doing the same thing over and over, do something else. Quickly.
• Take reasonable risks. Don't be foolish. But even more so, don't be timid.
PHOTO GALLERY
10 Things You Must Do Before You're Too Old
REAL LIFE. REAL NEWS. REAL VOICES.
Help us tell more of the stories that matter from voices that too often remain unheard.