This article comes to us courtesy of InternationalLiving.com, the world's leading authority on how to live, work, invest, travel, and retire better overseas.
You never know where you may find Helene Kahn on any given day. But you can be sure she'll be somewhere in the heart of Mexico's Colonial Highlands, home to historic towns full of centuries-old homes, churches, cathedrals, and public buildings.
As a solo tour guide, she leads groups of visitors to see historic sites, locales of cultural significance, and natural wonders. Watching an indigenous artisan create textiles just as their ancestors did. Walking down narrow cobblestoned streets once traversed by elegant gentlemen on horseback.
It's a well-received approach that has kept her tour business, Helene Kahn Tours, thriving since 1992. And Helene has relished the job that lets her spread her love of Mexico.
"I like to expose people to authentic culture. The people I meet are my favorite part. I love seeing these places through their eyes," she says.
Her home base is the artistic town of San Miguel de Allende. A UNESCO World Heritage site, San Miguel has drawn expats attracted to the vibrant arts and culture scene since just after World War II. The historic centro is well-preserved and meticulously refurbished to historical standards, using a palette of shades of yellow, orange, and red exterior paint.
Other popular spots with her guests are the small colorful village of Dolores Hidalgo, famed for its ceramics, and the Santuario de Atotonilco, outside San Miguel, which is known as Mexico's Sistine Chapel. Her favorite destination is Lake Pátzcuaro, in the state of Michoacán. The lake is ringed by artisan villages specializing in woven reed goods, carved wooden masks, sombreros, pottery, and copper crafts.
"I feel restored when I go there. I've gotten to know some of the artisans. That's a chance for people to see real Mexico," says Helene.
Most of her clients are from the U.S. or Canada. January and February is tourist high season, when North Americans and Europeans are escaping winter cold.
"My clients in the winter are mainly retired people. And I get people on vacation in the summer," says Helene.
Fortunately, the cost of living is still quite low in San Miguel, despite its popularity with tourists and expats. The price of rent, utilities, and day-to-day expenses are still considerably lower than in the U.S.
Though busy, Helene still makes time for the things she enjoys.
"I love reading. When I had my dog, we did a lot of hiking, especially in El Charco del Ingenio [a large natural area and botanical gardens on the edge of San Miguel].
Sometimes I go horseback riding. I have a group of women friends--we see each other, we travel," says Helene.
Helene first came to San Miguel 25 years ago. Originally from Michigan, she lived and worked in San Diego before moving to San Miguel. "I like that people know me here. It's like a small town. It's a safe and healthy place, especially for single women," says Helene.
She was drawn in by Mexico's rich cultural traditions and history; it's what compelled her to stay, and it gave her the idea for the business that would become her life's work.
"One of the best things that I dearly love about Mexico is every day is an adventure. I never know when I'm on a tour what new thing will present itself... music in the streets, living statues, folk art exhibitions, decorated churches, and, of course, fiestas" says Helene.
"But the best thing about living here are the Mexican's themselves. They are gentle, warm, gracious, and will always try to help you out no matter the situation."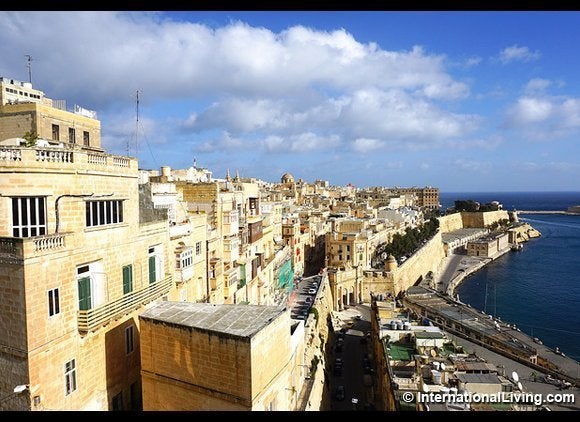 World's 10 Best Places to Retire in 2017