Sometimes all it takes is a story to let us know we're capable of turning our lives around. Perhaps we just need to get over that hump, or we're craving that tender nudge that pushes us in the right direction, even if it's headed uphill.
When I was going through ten years of trauma, I was in isolation. I bounced from surgery to surgery, and only spoke with family and doctors for years. At such a terrifyingly uncertain time, I needed to know that others were going through difficulties, yet somehow could emerge triumphantly -- not unscathed but perhaps emboldened. I needed to see that detours could birth beautiful new beginnings, and that blessings could blossom from "bad luck."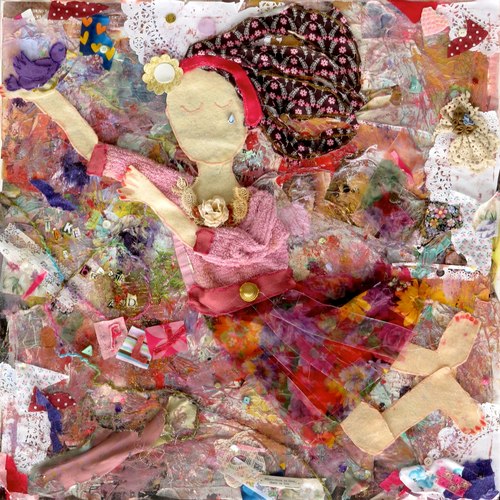 Patricia Lee is a woman I encountered along my detour who showed me these blessings. Patricia healed from three different cancers: Neuroblastoma, Uterine Tumor, and Stage 3C Breast Cancer. She was the 2005 Life Inspiration Award winner for the American Cancer Society in the state of Alabama, and is now the founder of the Stateside Job Center as well as United Cancer Survivors of America, Inc., a non-profit. Patricia calls the detours in her life a "blessing," passionately declaring a mission is to "serve Him by helping others."
That blessing ignited a strong desire to make a difference, leading her to create The Stateside Job Center, devoted to companies who hire individuals to work from home. In her own words, "These opportunities are open to anyone but especially great for military spouses or the disabled. These are real jobs. You will apply for them, have interviews over the phone or computer, and get hired or not based on your skills and past work experience." A Birmingham, Alabama native, Patricia is a mother of two grown children, Alex and Rob, who is also a musician that helps with fundraisers for her non-profit.
I discovered Patricia's website on a hard day, when I was in much need of inspiration and did a casual internet search for "inspiring survivors." In reaching out to Ms. Lee, she told me her compelling story:

"10 years ago I was diagnosed with Stage 3C Breast Cancer and had to undergo treatment. Those treatments left me with issues that were just not going to allow me to work a regular job. I began looking for some type of work I could do from home and after my due diligence of research, I found the perfect thing for me with a Virtual Call Center. Over the years, I became privy to many other opportunities and friends and family were always asking me about them. "
Patricia started the web site to create a single place to view all the various jobs and opportunities. "I am constantly adding companies to the web site so the opportunities continue to grow. I've been helping others find remote work since 2008. It is very rewarding when someone tells me their new work from home job helped them to stay home with a sick or disabled child or elderly parent. Helping other is what this is all about and that's what we try to do."
In contacting Patricia, I started to find answers to a question that has driven my own healing process: How do we create a community that supports every individual in their own process of healing? How can we create a compassionate community where anyone, regardless of ability, background or circumstances can live fully, passionately and productively?
To heal from my own traumas, I didn't want to feel like a patient. You can call it bad luck that I endured six of the past ten years unable to eat or drink, my "planned" life was put on hold and thenforever changed, and I endured pain, disappointment, changes and losses that I never anticipated at 18. I call it an opportunity. Always being quite crafty as an artist and performer, I made my own luck. I decided that my life was too full before this to suddenly resign to being a "patient" or a "victim" for the rest of my life. I took a risk, and decided to live life as if I was healthy - and by thinking it, I became it. Although my mother and everyone else questioned whether it was too soon to mount three of my own art shows, star in musicals, teach nursery school, learn karate, start my own chocolate business, and remain as vital internally as I once felt on the inside and outside, I went past my fear and nerves. I took a risk based on the passion I still felt singing out from my heart, expected the best, and was grateful for whatever I received in return.
Patricia and I spoke the same language. Our shared desire to "fake it until we made it" is what allowed the blessings of our "detours" to materialize. For Lee, this became the Stateside Job Center. Founded on the belief that everyone is capable having a role in society, being a "victim" is no longer an option. As she says, "It is no longer an excuse to not have a job if you don't have transportation."
If setting up the Stateside Job Center wasn't enough, she also founded a nationwide nonprofit, United Cancer Survivors of America, Inc, which provides college scholarships for senior high school students who have had a parent to fight the battle of cancer and survived some time during that student's four years of high school. Students are not required to write essays but rather are nominated by one of their high school teachers or coach. It was my desire to make these students feel special and be rewarded for their courage and being an inspiration to others, as they faced adversity. I saw my own children go through it and I was quiet impressed." UCSA has been providing scholarships since March 2005, and are open to all 50 states. With two scholarships offered, Students Of Survivors and Athletes Kickin' Cancer, any extra funds are given back to the cancer surviving parent of the student.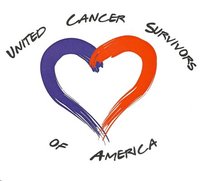 For Lee, giving back is the ultimate reward. "I started the nonprofit because of the impression my children made on me throughout my treatments but also, because of learning through other survivors with children there was real need. Ten years ago when I started the program there was not much in the way of financially helping survivors but that is starting to change."
And Patricia is making that change happen.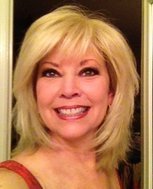 Meeting Patricia, I was reminded of the strength and resourcefulness I never knew I had within me, the resilience that can be fostered in us all, and for that little voice inside that has always told us, "Anything is possible."
Patricia's story is a detour traveled bravely, passionately, and selflessly. And the more stories of bravery we hear, the more empowered we are to transform our own detours into journeys that leave lasting imprints on our world.
Thanks Patricia, for creating meaningful pathways from your "detours," - or as you more accurately call them, blessings.
Related