WASHINGTON -- Sean Kittrell has been a federal prosecutor for more than two decades. He packs a gun in Charleston, South Carolina, where he's known as a "traditional, old-school, tough-as-nails violent crime and drug prosecutor," according to Deputy Attorney General Sally Yates, a top Justice Department official in Washington.
"I have spent a lifetime putting people in prison,"Kittrell wrote in a recent email. "That is what we are trained to do. I spent my career, in different jobs, using that tool."
But Kittrell is doing something a little different these days. Awhile back, his boss, U.S. Attorney Bill Nettles -- the top federal prosecutor in South Carolina -- had an idea that Yates described in a recent speech as "a little crazy." Nettles put Kittrell in charge of his office's involvement in Turning Leaf Project, a program that offers the incarcerated an alternative to prison.
Kittrell, who was a state prosecutor before joining the Justice Department, was skeptical. "He initially would sort of laugh at me and say, 'Okay, I'll do your hug-a-thug program,'" Nettles said in an interview. "He initially did it because I asked him to. He now does it because he believes that it is a way to make communities safer."
Amy Barch, who runs Turning Leaf, said Kittrell had a reputation as a hard-nosed prosecutor.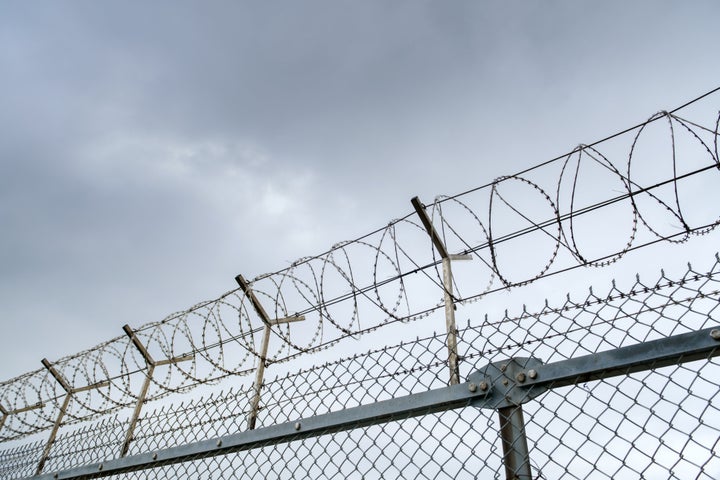 "My students, my folks in jail, are always saying that. They laugh like, Sean's not a 'hug a thug.' He'll put you away for a long time," Barch said.
Kittrell said there's a reason for his tough approach -- and his initial skepticism toward the program. Most of the defendants he prosecutes have extensive rap sheets. "There's about a 90 percent recidivism rate for the individuals I deal with," Kittrell told The Huffington Post.
But by the time he met Yates, Kittrell had "thrown himself into the program and spoke with the zeal of a convert," she said. Referring to Kittrell by the pseudonym "Walter," Yates highlighted his story during a speech at Columbia Law School last week in which she said the "status quo needs to change" and called for new and better approaches to criminal justice. "We need to be willing to step back, look at how we've managed criminal justice in the past and be willing to adjust our way of thinking," Yates said.
"Sean is a lifelong prosecutor," Nettles told The Huffington Post. "I just felt if these types of programs were going to outlast my tenure, that I needed to get the types of prosecutors that other prosecutors in the office recognized was a hardcore, no-nonsense career prosecutor. If I could get him onboard, than the odds at extending programs like this beyond my tenure were increased greatly."
Kittrell said his work as a prosecutor is motivated by a "desire to do good for the community" and to help prevent people from being victimized. But as a prosecutor, his options have traditionally been limited.
"I've been doing this for a good number of years, and the only tool we ever had is just putting people in prison," Kittrell said. "There's really not much else you can do. So this is a great experiment to see what else can we try, what else is out there, what other tools are available for all of us in the system to use."
Kittrell said he's been surprised that Turning Leaf has worked for some individuals with extensive criminal histories. While the program has only had a limited number of participants on the federal level -- all of the funding for the program has come from state and local sources -- it has been successful. Some participants have been hired as municipal workers, giving them steady income and benefits.
"It's not quite the same as having a bunch of flash cash, but over time you realize, in the long run, you're not going to end up dying in prison or on the street, so you probably have a much greater rate of success," Kittrell said. He said he was "fairly cynical, having done this for many years," but was glad to see that individuals with long sentences who participated in the program "actually turned out alright." If incarceration is the only tool, it could be used as "a bludgeon" Kittrell said, while other tools could help ensure individualized justice.
Barch had worked on prisoner re-entry before she moved to Charleston from Washington, D.C., in 2010. When she began volunteering in jail and re-entry work in the area, she found a lack of services for the incarcerated, so she started an education program called Impact of Crime that eventually morphed into Turning Leaf.
The program emphasizes getting the incarcerated to "think differently" through cognitive behavioral therapy -- essentially an attempt to get them rethink how they operate and change their behavior. Barch actually seeks out the people who have the highest risk of reoffending and splits the 200-hour program's time they spend in intervention: 100 hours behind bars, 100 hours on the outside. Barch works only with men, and the vast majority of her clients are African-American, primarily between the ages of 25 and 40. Many are facing charges involving drugs or property crimes.
Unlike pre-trial programs that aim to divert low-level offenders from court systems, many of Turning Leaf's clients have already been convicted and have either been given a suspended sentence or their sentencing is on hold. Federal defendants in the program have a long prison sentence hanging over their heads until they demonstrate success.
Kittrell said he believes the therapy offered by Turning Leaf is one of the most effective components of the program. "Really, if you change the way they think, you change how they behave. That's true for all of us," he said. He said there's "not a lot out there" for individuals coming out of prison, who can have issues with employment, housing and transportation.
"The bottom line is that you can look around your community and see that the old way of doing things the same way all the time just isn't working. If you have individuals just cycling in and out of prison all the time, that doesn't seem to be very effective," Kittrell said. "So if you have some tools out there that enable you ensure that they don't commit other crimes and cause other victims, and you help that community get better, you're more likely to use them."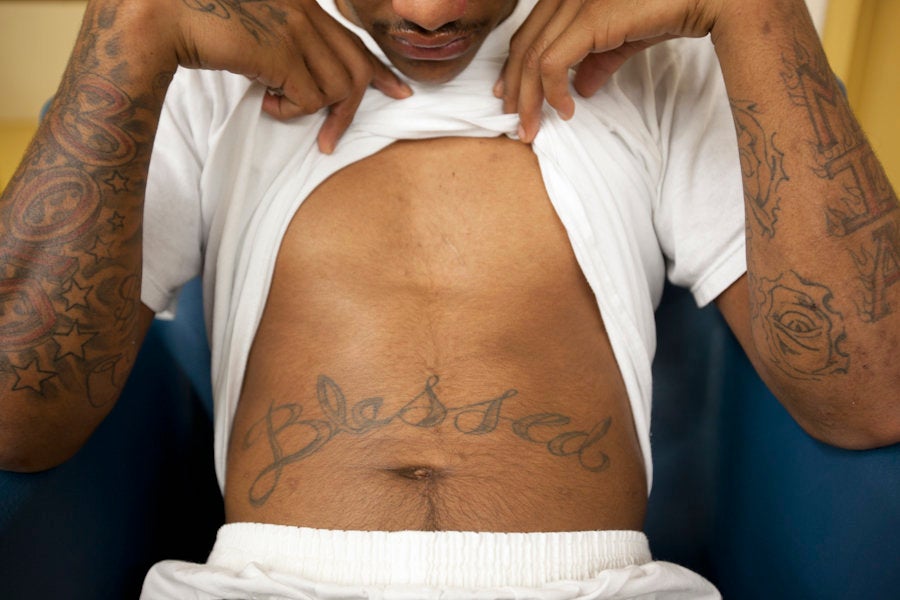 "Juvenile In Justice" Photographic Series
Support HuffPost
The Stakes Have Never Been Higher
Popular in the Community