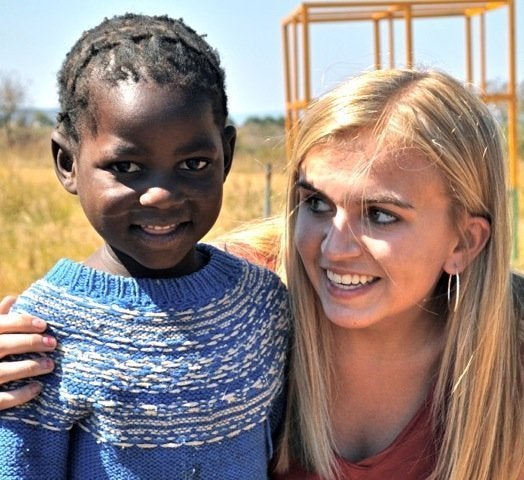 This is part of our new series "Gen: Change," in partnership with Youth Service America, featuring stories from the 25 most influential and powerful young people in the world. Click here to read more about Kendall and her amazing story.
The images on the television screen shook my fifth-grade reality. As I sat watching an Oprah Winfrey show highlighting the plight of African orphans with AIDS, I began to imagine myself, 11-year-old Kendall Ciesemier, alone, living in a mud hut, caring for my younger siblings and grieving the death of my parents. Having experienced struggle in my own life, their pain resonated with me and I was in awe of what appeared to be their unwavering hope.
That night, I knew I had seen the opportunity I was waiting for -- my chance to give my life more purpose than the chronic liver disease I had grown up fighting against. I went online after the show and found World Visions's orphan sponsorship program and I met Benite, an eight-year-old girl from Mauritania who needed my help. Months after sponsoring Benite with $360 of my own money, I received a letter from her about starting school for the first time. Witnessing the newfound hope in her life led me to believe that with a little help, I could change many more lives.

That summer, as I underwent two liver transplants, I asked that in lieu of gifts, friends and family donate money to help more children like Benite. With their generosity, I sponsored the village of Musele, Zambia. By the end of the summer, I had raised over $15,000 as kids from across the country, hearing of my effort, started their own fundraisers. As a result of this snowball effect, I decided to officially organize my effort, calling it "Kids Caring 4 Kids," and January 2005, Kids Caring 4 Kids (KC4K) became a 501(c)3 not-for-profit organization. The mission of KC4K is to inspire youth in the United States to care for those in need, activating empathy within their hearts, and empowering them to make a difference in the world by connecting them with the needs of their peers in Africa. Through participating in national fundraising campaigns, youth in the United States directly help provide basic human needs: education, food, clean water, shelter, transportation and hygiene for children in Africa.

To that end, I have spent the last eight years working to educate and motivate American youth. I have spoken to schools, youth groups and service organizations, challenging them to get involved in order to make a difference in another child's life. Kids across the country have answered the challenge, holding KC4K fundraisers as diverse as penny wars, basketball tournaments and karaoke contests to raise funds to support the effort.
Since then KC4K has grown to support eight different projects in Africa. We have built a dormitory and two orphan centers, and provided 400 specially-built bikes, school supplies, medical care, indoor plumbing, healthy meals and boreholes. We have helped nearly 7,000 people in Africa by inspiring over 7,000 American kids to raise nearly $1 million and we have even attracted the attention of Oprah and President Clinton.
The story of Kids Caring 4 Kids is not just my story. This effort is the story of youth finding their voice, their strength and their power in service. At an age where teenagers fight daily for acceptance and enough courage to walk the school halls, volunteering time for others provides a feeling of pride that is better than a good hair day or an "A" on a test. Giving back fulfills a need that resides deep within us all, a sense of purpose. We need not wait to find approval from others. As youth, we can empower ourselves through giving. As Martin Luther King once said, "Everyone can be great because everyone can serve." I believe that service is our power against combating issues like bullying, teenage suicide and depression because when we make a difference in the lives of others, we believe in ourselves.

When I take the time to reflect, I realize the true significance that KC4K has had in my life. Never could I imagine that my one heart action would result in what KC4K is today. I feel so blessed to have the opportunity to "cash in" my sympathy currency -- the result of having a chronic liver disease -- for real change. My deep dark childhood secret -- the scars that stretched the lengths of my abnormally round belly -- could be exchanged for something much greater. I did not have to live with the label of "Kendall the sick girl," but instead a new definition: "Kendall the girl who wants to help others." I am incredibly grateful for Kids Caring 4 Kids as it has given me a tremendous purpose to live, a purpose beyond myself. Service is my power.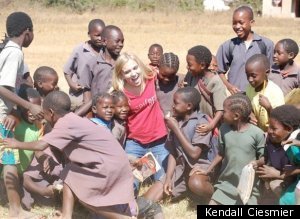 Support HuffPost
The Stakes Have Never Been Higher
Related
Popular in the Community