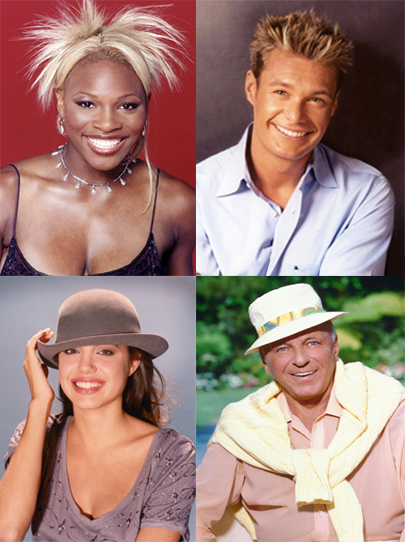 Question: What do Angelina Jolie, Ryan Seacrest, Frank Sinatra, Serena Williams and I have in common? Answer: We have all been photographed by Harry Langdon, the Hollywood celebrity photographer. It's much easier to make a list of celebrities whom Langdon hasn't photographed than it is to make a list of those whom he has photographed in the past 50 years. For decades, in Hollywood, having a Harry Langdon headshot has been synonymous with success. It was not just because he was the most expensive photographer in Hollywood; it was because being able to afford him did not guarantee access to him.
"Photographing a person is a very intimate experience," said Langdon, who, despite being 79 years old and white, is sought out by rappers like Sean Puffy Combs and bad girls Missy Elliot and Eve. "I believe that there is an energy in a photo session, and if it's a positive energy, amazing things can happen. If you can look at a person lovingly and honestly and gain their trust, the circumstances are irrelevant. The best picture for me is one in which the person lets you see a bit of his or her spirit. It gives the picture a different edge."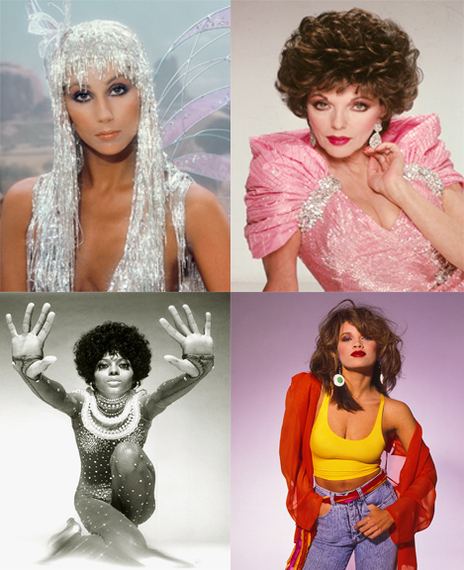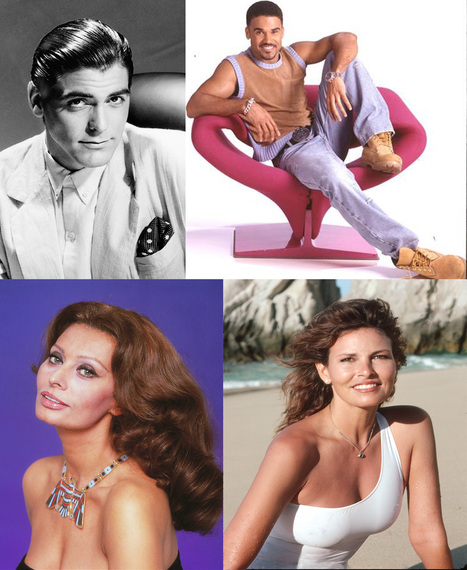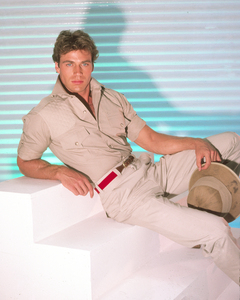 That different edge is why women like Halle Berry, Vanessa Williams, Sophia Lauren and Raquel Welch swear by him. It is the same reason the Reagan White House, Diana Ross, Cher, Joan Collins, Lee Iacocca and the Osmond family came looking for him. Those who understand the importance of visual perception in the human brain know it is vital to go to Harry Langdon -- or someone like him.
"There are a lot of great photographers," Langdon says modestly. Immodestly I'll admit that I know because I have been photographed by many of them, but Langdon is special. Just saying. The problem is getting to Harry Langdon, especially now, when he is even more selective in choosing subjects. "Everyone has something that is exceptional about them," he says. "Even if they are exceptionally evil, I tap into that, and soon enough I learn why they are that way." He adds, "A photo session is a journey."
Langdon's Journey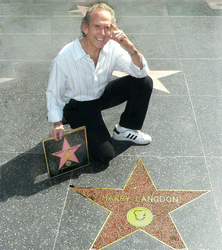 Harry Langdon Sr. was a silent-film star, so Harry Jr.'s life began in the lap of old Hollywood's decadent luxury. Then, on the day of his 10th birthday, fate blew out the candles on that life when his father suddenly died. The world as he knew it went up in a puff of smoke. Harry became a socially awkward, troubled adolescent who dropped out of school in the 10th grade.
"One of the things I love about being a photographer is that I can talk to my clients when the session starts and the studio crew and the entourages are gone, and it's just me and them," he says. "I find out about them. I ask them questions I would be too afraid to ask them at a party. Sometimes they need my help. For example, President Reagan did not know what to do. I remembered being at a Christmas party with him a week prior to our shooting, and he lit the Christmas tree and was so fatherly. I said, 'Mr. President, you are a dad, and you are kind. Look right into the camera and remind me of that."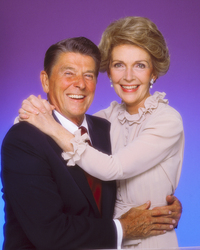 Then Harry told me a story about Nancy and Ron Reagan that was so moving that it changed my negative opinion of them. Our iconic figures' unique qualities get our attention, but it is their generic human qualities that keep it. Langdon is the master at revealing the humanness in celebrity subjects.
Other Things Langdon Helped Change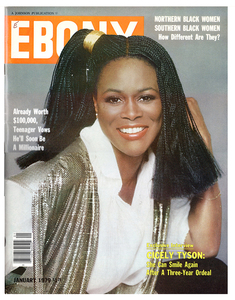 Before the 1980s, if a black woman had a great glamor shot, it was more often in spite of the photographer than because of him or her, because the doors to Hollywood's elite photographers were virtually closed to black celebrities. Most celebrity photographers were not well versed in lighting blacks glamorously, and they were not interested in learning. Hence, black magazines were reluctant to use elite white photographers because of this. Cicely Tyson, Harry Langdon and Ebony changed that when Langdon agreed to photograph Tyson for the cover of Ebony in 1979. Since then, Harry has done hundreds of magazine, album, and CD covers and photos of black celebrities. While that is inspiring, it is not nearly as powerful as what occurred with Halle Berry.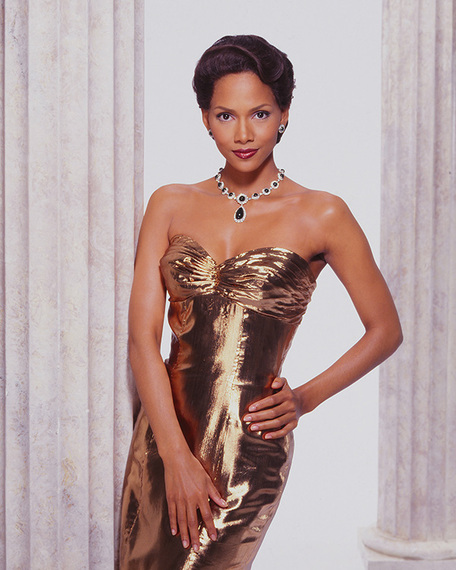 "When Ebony chose to me to photograph Halle Berry as Dorothy Dandridge, they did not know I had fallen in love with Dandridge back in 1959," confesses Langdon. "After 15 minutes of perfect poses, I thought, 'I'm not getting Dorothy. I remember Dorothy's pleading for mercy, the thirst for tolerance, the crying and the anger that she exuded on screen -- and off.' I moved very close to Halle and said in a near whisper, 'What is missing is the passion and anger seething inside of Dorothy. She was beautiful, but she was not happy. Surely you must understand that.' She certainly did. The next few moments were some of the most extraordinary moments in front of any camera ever. The congress of beauty, rage, power and remorse that convened on Halle's face and culminated with her in tears was the essence of the Dorothy Dandridge I had known, and one of the great highlights of my career."
He says, "Yes, I have been called upon to photograph many great stars. You ask what's my secret. There is no secret. Not everyone has the power of Sinatra, Halle Berry or Angelina Jolie. However, when you are in front of my camera, for that moment, in that place, you are the greatest star in the world to me. That is what I photograph, the greatest star in the world, at that time and that place."
Thank you for that, Harry Langdon, because since the ancients, humans have always used pictures to preserve the icons of the times, because great pictures and memories do not have to leave, whereas great people do.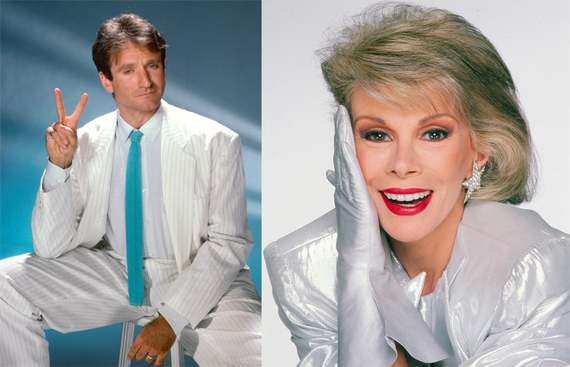 Click here to see "The 30 Most Influential Neuroscientists Alive."
Click hereto visit me at Free Speech Central.
Click here to visit UCLA's Center for the Neurobiology of Stress' Obesity Program.
Click here to visit me at UCLA's Center for the Neurobiology of Stress.
Click here to visit Obesely Speaking, my blog on PsychologyToday.com.
Click here to receive notices of new Obesely Speaking posts via email.
Click here to visit the Billi Gordon fan page on Facebook.
Click here for something surprising.
Click here to visit my official site.
Click here to visit my Google Plus page.
Calling all HuffPost superfans!
Sign up for membership to become a founding member and help shape HuffPost's next chapter