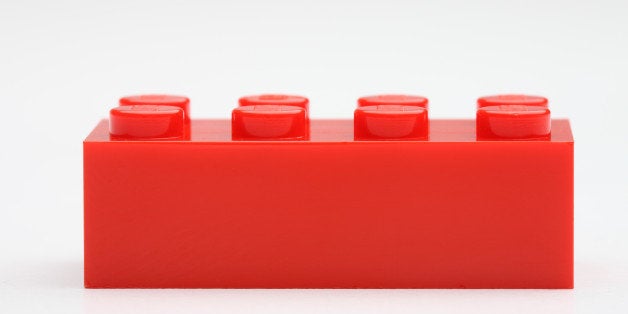 Atteridgeville is a township located on the periphery of Pretoria, not far to the north-east of Johannesburg. The world's attention was briefly focused on Atteridgeville nearly 30 years ago when students boycotted schools in protest about inferior education standards.
The Atteridgeville I know deserves the world's attention once again. In particular it deserves the attention of educators, policymakers and, of course, parents for the advances it is making in the area of quality learning. A selection of kindergarten and school teachers in Atteridgeville have turned traditional learning on its head by introducing learning through play and are producing unexpected results which unequivocally demonstrate that we must re-examine our teaching and assessment methods as a matter of urgency.
These changes have been made under the umbrella of a project that the LEGO Foundation supports in Atteridgeville, which is run in collaboration with these teachers. The most succinct way to describe this project is to say it succeeds because it introduces play into learning. Its guided play scenarios develop creativity and new ways of thinking. The project reaches about 40,000 children between the ages of four and 11.
The teachers who take part in this project tell how school attendance is now higher and report they have stronger motivation to teach. They report lower student turnover and in many cases significant improvement in academic achievements. Students have developed stronger skills through the project's hands-on philosophy. Parents want their older children in school sent back to the kindergartens where the project runs. And private schools want to see the same program that Atteridgeville has implemented in their schools.
Without question, this play has a profound effect on the children and even the families of Atteridgeville. So, just what kind of magic is at work here?
In creating an atmosphere where children feel in control of their learning process, where children are encouraged, and not compared to the child playing next to them, we have found a charmed formula under which children's creativity and ability to learn blossoms.
At the LEGO Foundation, we've seen time and time again that children learn best if they can remain playful and at ease. Introducing play into the learning environment helps to ensure that. In fact, this kind of playful learning that our project in Atteridgeville focuses on shapes a child's brain development, its ability to learn and even its behavior to a certain degree. In Atteridgeville we've found guided play scenarios ensure children don't lose this fearlessness and that they do continue to create and to try, try and try again. We argue that teachers must make children feel in control of their learning process and be "agents" of their own education not "pawns." As increased intrinsic motivation and creativity take up more space in the classroom, pressure and coercion are squeezed out.
But, teachers and educational systems, driven to improve children's performance on standardized tests, are increasingly pressured to deliver knowledge, rather than fuel learning. This leads to a culture where children are often rewarded for and evaluated on their answers, and we've missed the importance of understanding and strengthening the process of how children learn. We know that schools want to -- and think hard about how to -- incorporate creativity in their efforts to educate our children the best way possible. What we see is that they lack support in the shape of tools, know-how and time to do this. Policymakers, bureaucrats and their governments need to reconsider the status quo.
They don't have to go far to find the evidence stacking up against their current system -- just to Atteridgeville, a township in South Africa now with a rich learning culture that is paying dividends for its children and their future.
REAL LIFE. REAL NEWS. REAL VOICES.
Help us tell more of the stories that matter from voices that too often remain unheard.