The 25-year-old turtle ultimately suffered from blood poisoning from the estimated 11 pounds of metal that had been tossed into her pool over the years for good luck, veterinarians said.
"She at least had the chance to swim freely and eat happily before she passed," Dr. Nantarika Chansue, who led the team that removed 915 coins on March 6, told The Associated Press.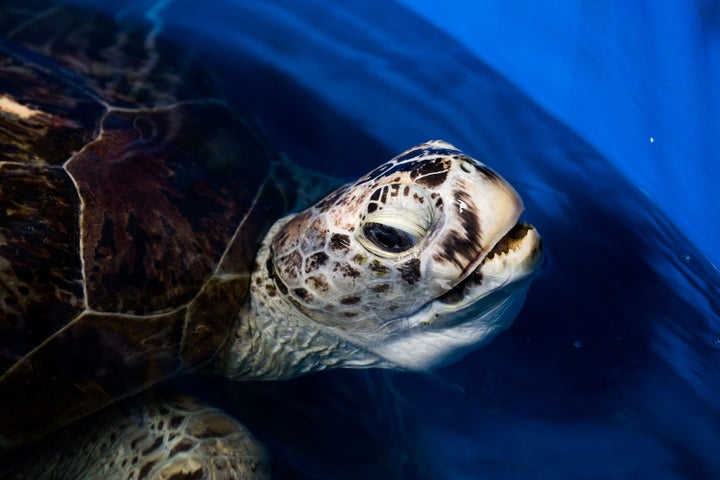 The turtle named Omsin, which means "bank" or "piggy bank" in Thai, was brought to vets earlier this month after it was found struggling to swim by sailors near the town of Sri Racha. Throwing coins on the back of turtles is an old Thai superstition that's believed to give the person longevity, according to the AP.
Vets said they expected her to take about a month to recover from the surgery before undergoing physical therapy. But on Sunday, she was rushed into intensive care when found to be breathing too slowly. During an emergency operation on Monday, she fell into a coma that she didn't wake up from, Reuters reported.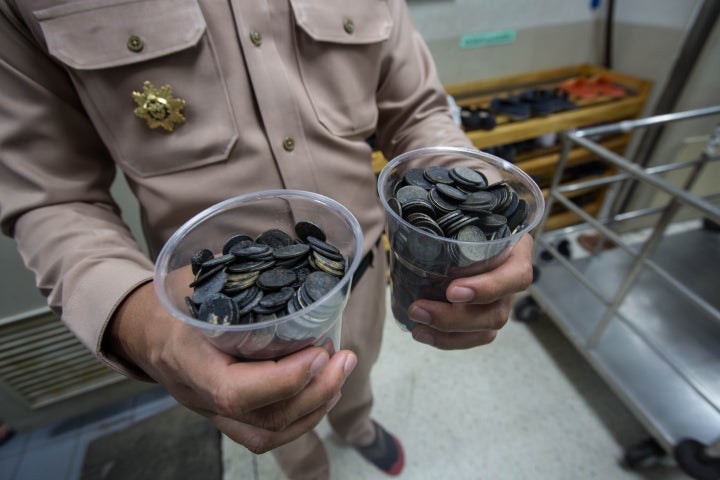 "At 10:10 a.m. she went with peace," Chansue later told reporters, according to Agence France-Presse. "She is my friend, teacher, and patient."
Chansue hopes the turtle's loss will serve as a wake-up call to end the superstitious practice.
Popular in the Community