 A disabled turtle pulled from a Japanese fisherman's net several years ago has been given a new lease on life with the development of high-tech, prosthetic flippers.
The Agence France-Presse reports that Yu Chan, a female loggerhead turtle, made her public debut in the new flippers -- her 27th pair -- in front of an enthusiastic crowd at the Suma Aqualife Park in western Japan.
Scroll down to see photos of Yu Chan swimming with her new limbs.
The approximately 25-year-old turtle's road to recovery has not been an easy one. Yu was pulled from the sea in 2008, after she became tangled in fishing nets in the Kii Channel, according to National Geographic.
Despite strong backing, the team working to create new flippers for the loggerhead had many challenges to overcome. "[T]urtles have fragile bones, and their limbs must be flexible for land or sea travel," reported Nature News Blog in 2009.
Four years later, Yu's devoted caregivers may have finally found a working solution.
Whereas earlier versions of the prosthetics were "squeezed into the stumps" and were apparently painful when worn, according to the AFP, Yu Chan's new flippers are attached to a soft vest that slips over her head.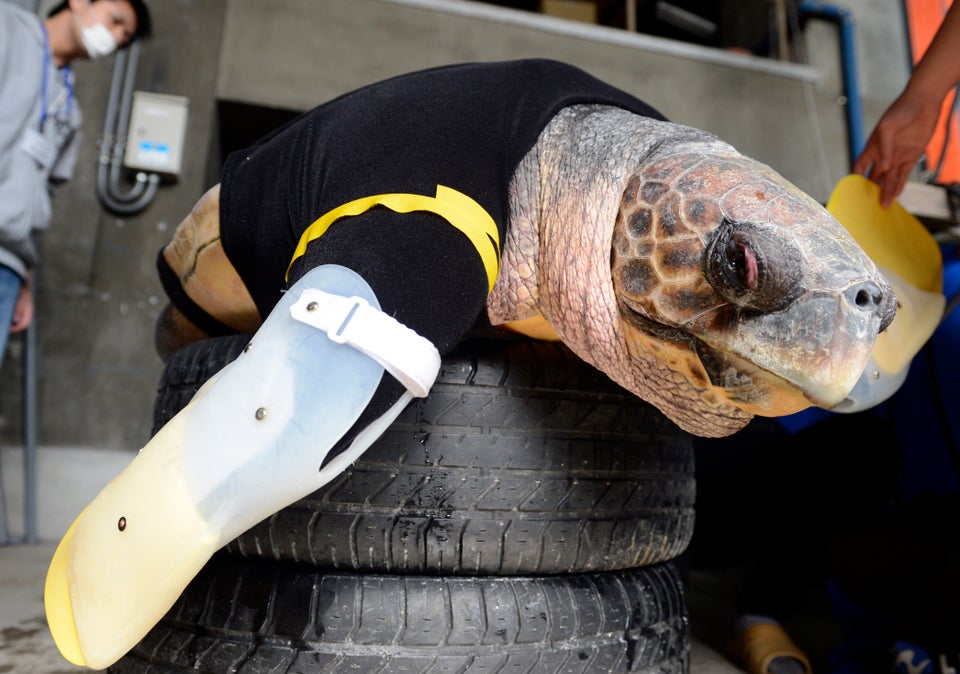 Turtle Gets Prosthetic Legs
Popular in the Community