An endangered green sea turtle named "bank" now has a little less jingle in her step, and that's a really good thing.
Surgeons in Thailand removed 915 coins from the 25-year-old turtle's stomach on Monday. Tourists had reportedly thrown the money into her pool for luck.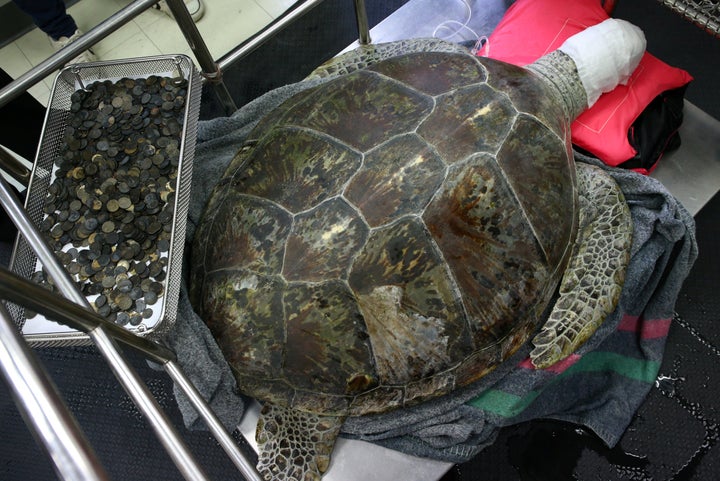 The 130-pound animal named Omsin, which is said to mean "bank" or "piggy bank" in Thai, underwent a seven-hour operation at Chulalongkorn University in Bangkok. By the time it was over, veterinarians had removed approximately 11 pounds of coins, many of which were corroded, Reuters reported.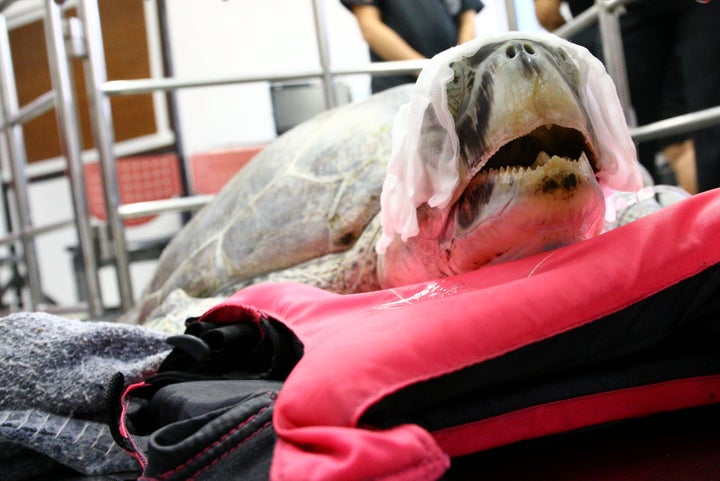 "We think it will take about a month to ensure she will fully recover," Nantarika Chansue, of the university's veterinary science faculty, told Reuters. After that, Omsin will undergo six months of physical therapy.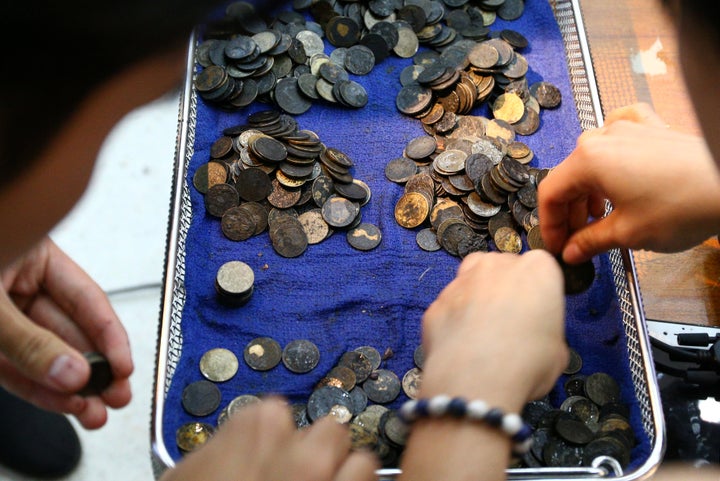 A 3D scan of the animal uncovered the mass of coins, as well as two fish hooks that were also removed.
Many people in Thailand believe that tossing coins on turtles will bring them longevity, according to the AP. But this practice almost cut Omsin's life by at least two-thirds. Sea turtles can live 80 to 100 years, according to the National Wildlife Foundation.
Chansue didn't shy away from expressing her anger over what happened to the sea creature.
"I felt angry that humans, whether or not they meant to do it or if they did it without thinking, had caused harm to this turtle," she said, according to the AP.
Support HuffPost
The Stakes Have Never Been Higher
Before You Go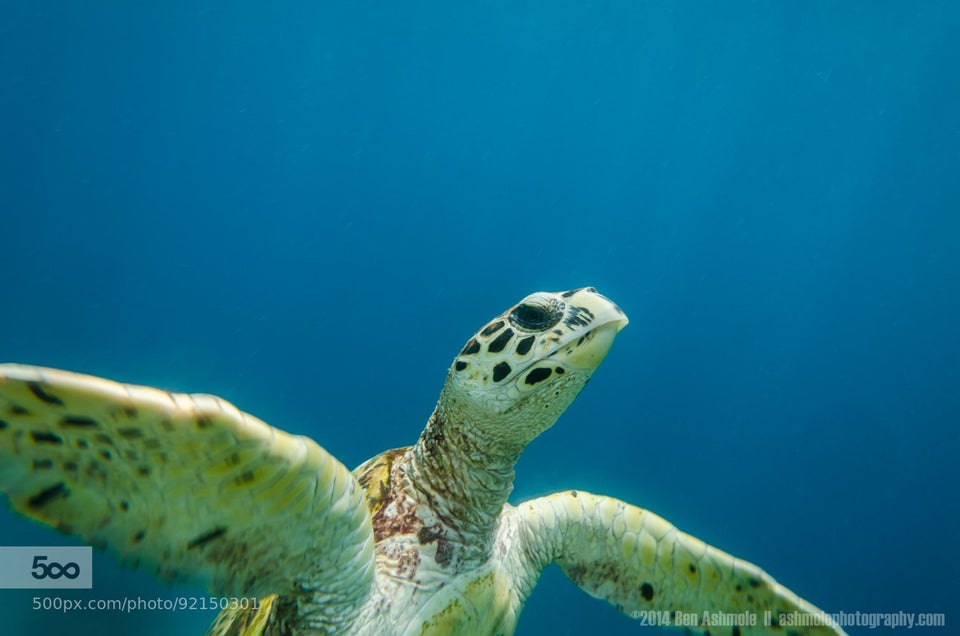 Radical Sea Turtles
Popular in the Community