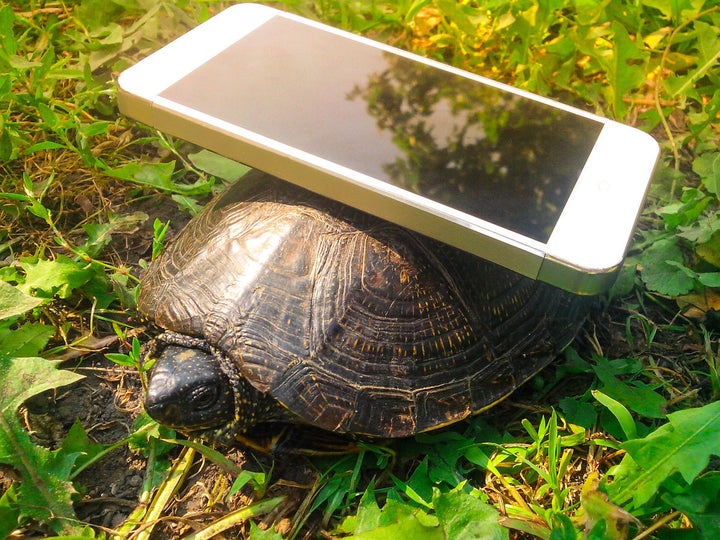 If you get a call from a turtle, don't be alarmed.
First of all, turtles are delightful creatures, and you should be thrilled to have the privilege of speaking with one. And second, it's probably just a turtlecall.
Turtlecalls.com -- the work of comedian Brian Spaeth -- allows you to pay for a deep-voiced man to call your friends, relatives and enemies and pretend to be a turtle. For only $2, the turtle will call once and leave a message if the person doesn't pick up. For $10, he'll try three times before leaving a message, and for $20, you can schedule the time the call takes place.
It's not a prank call, the site says. Rather, "it is a friendship call and it is meant to make a smile happen and not an aggravated face."
The first turtle call was posted online in 2010, but the service has been on a hiatus since 2011. But the turtle calls are now back "for a limited time," according to the Turtlecall Facebook page.
Watch the very first turtle call below:
Get turtlecallin', and let us know how it turns out.
Calling all HuffPost superfans!
Sign up for membership to become a founding member and help shape HuffPost's next chapter