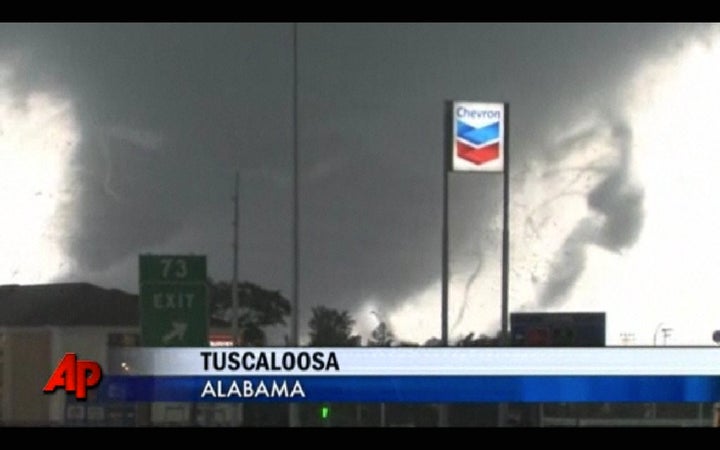 As severe storms continued to rip across the South, the death toll across 5 states rose to over 190 Thursday morning, the AP reports.
Alabama alone has confirmed 128 deaths as a result of the massive storms, which spawned countless tornadoes in multiple states.
The National Weather Service's Storm Prediction Center in Norman, Okla., said it received 137 tornado reports around the regions, including 66 in Alabama and 38 in Mississippi.
Tuscaloosa, Alabama -- a city of over 83,000 and home to University of Alabama -- was one of the hardest hit areas in the state. The mayor said that the city's police and emergency services were devastated, and has reported at least 15 deaths, with over 100 people in a single hospital as a result of the storms.
The shocking video below shows a massive tornado as it pummels through Tuscaloosa.
CLICK HERE to see how you can help relief efforts across the South.
Popular in the Community