It's not a coincidence that several homeless people in Tucson, Arizona, have chosen a highly trafficked park downtown to stake their territory.
To them, Tucson could become much more hospitable toward its most vulnerable residents, and they want everyone to know it.
They're sleeping in makeshift "dream pods" -- movable structures made out of wood, among other materials -- that can hold one or two people, KGUN 9 News reported. With messages like, "Do to others as you would have them do to you," written on their exteriors, the pods are intended to comment on how the homeless have been treated in the Arizona community.
Jon McLane, a homeless advocate, said the Veinte de Agosto Park is a great spot to let people know that "the City of Tucson doesn't have any couples shelters whatsoever," he told KGUN 9, which means partners must separate to access safe and secure shelter. According to Arizona Daily Star, McLane -- who has been advocating against what he considers mistreatment of the homeless since October 2013 -- said all the dream pods have couples living inside of them, except for his own.
A 2014 report by the Tucson Pima Collaboration to End Homelessness found that Tucson was home to 2,110 homeless individuals. Although that number showed a slight dip from the previous year, advocates say regulations governing the annual survey underestimated how many people are living without stable shelter.
Last year, police tried preventing homeless people from sleeping in Veinte de Agosto Park, but McLane and a fellow activist argued that doing so violated the First Amendment right to protest of those staying there. The city accepted the argument, Arizona Daily Star reported, and allowed homeless individuals to sleep on the sidewalk -- so long as they kept at least 5 feet unobstructed and had no more than a blanket, bedroll and beverage.
City Attorney Mike Rankin told the outlet they're hoping to work out a solution that protects the homeless individuals' rights, but also leaves the space open for other public activity to take place.
Related
Before You Go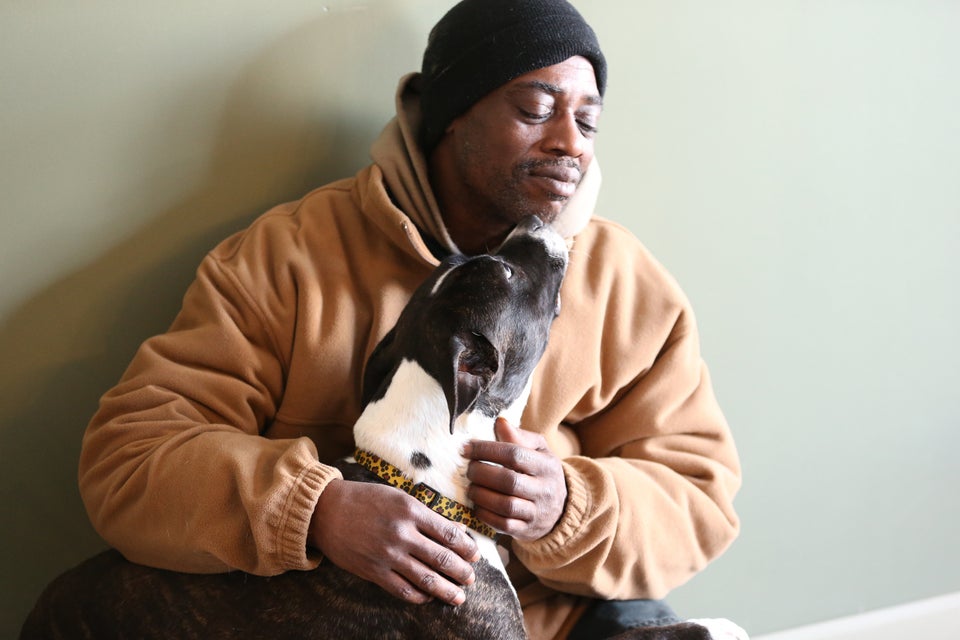 Homeless Man Refused To Abandon His Dog
Popular in the Community