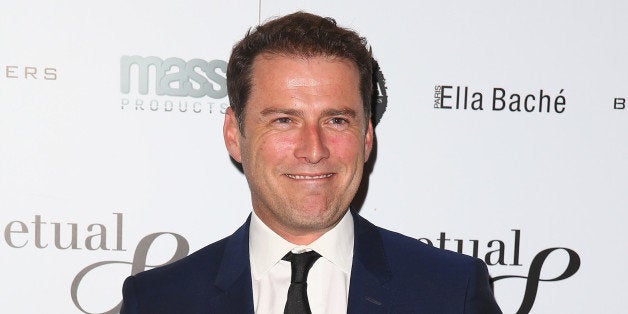 Australian newscaster Karl Stefanovic wore the same suit every day for a year to draw attention to an all too common form of sexism.
Co-host of the Australian morning news show "Today," Stefanovic became frustrated with the unsolicited fashion advice and appearance-based criticisms viewers regularly offered his female co-presenter, Lisa Wilkinson. He then decided to conduct an experiment. He wore the same blue suit on air every day for a year, and, as the TV personality revealed to Fairfax Media, absolutely nobody said a thing:
No one has noticed; no one gives a shit. But women, they wear the wrong colour and they get pulled up. They say the wrong thing and there's thousands of tweets written about them. Women are judged much more harshly and keenly for what they do, what they say and what they wear.

I've worn the same suit on air for a year –- except for a couple of times because of circumstance –- to make a point. I'm judged on my interviews, my appalling sense of humour – on how I do my job, basically. Whereas women are quite often judged on what they're wearing or how their hair is ... that's [what I wanted to test].
According to Debora Spar, President of Barnard College and author of "Wonder Women: Sex, Power, and the Quest for Perfection," such scrutiny of appearance is a reality for many women today.
"We are sadly still living in an era in which women's looks are just much more subject to constant appraisal than is the case for men," she told The Huffington Post last year. "Hillary Clinton and Sarah Palin and nearly every woman who has run for office wind up having their clothing and their hairstyles receive way more attention than they really should."
Related
Popular in the Community