 Busy parents have become master multitaskers. But as making dinner, cleaning the house and doing laundry are all underway, the TV is often on in the background, which could be a disservice to your kids, experts say.
A study conducted by Indiana University found that TV viewing can alter children's self esteem. White girls and black boys and girls tend to feel worse about themselves after viewing various forms of electronic media. However, white boys are in luck, TV viewing actually increases their self confidence.
The study surveyed 400 black and white preadolescents in the Midwest over one year. Professors Nicole Martins and Kristen Harrison focused on the correlation between total time spent watching TV and self esteem, rather than the impact of certain types of programming. They found watching more TV negatively affected self esteem for all children, except white males.
"Regardless of what show you're watching, if you're a white male, things in life are pretty good for you," Martins said in a release. "You tend to be in positions of power, you have prestigious occupations, high education, glamorous houses, a beautiful wife, with very little portrayals of how hard you worked to get there."
But other groups of children were subject to endless stereotypes. According to the study, female children are hard-pressed to find a diversity of roles for women on television. Black boys are no better off. Their TV brothers are often portrayed as criminals or lacking intelligence.
Black children in the study on average watched 10 more hours of TV per week than their white counterparts.
But don't banish the TV just yet. Parents can help counter these negative effects by choosing programming that reflects positive values and refrains from promoting stereotypes, said Sierra Filucci, TV and DVD editor at Common Sense Media.
"The images that our kids see through media and the news and images they see in video games informs their sense of what's normal," she said. "I think it's important that we have our kids be savvy media critics and consumers and that we insert our own comments about media as often as we possibly can."
Filucci encourages parents to watch TV with their children in order to start a dialogue and to help children interpret the images and messages they see on the small screen. She says parents should choose programs that promote diversity, such as "Handy Manny," "Doc McStuffins" and "A.N.T. Farm." She also suggests adhering to the Academy of Pediatrics reccomendation of no screen time for children under 2 years old and to monitor the amount of TV older children watch per day.
"It's about balance, where kids are playing in the real world, doing sports, interacting with their parents and the community," Filucci said. "Parents are the best resource for kids and they're the ones that can have the biggest effect on kids self esteem."
As an alternative to TV, Martha Cornog, book reviewer for the School Library Journal, suggest these graphic novels with African-American characters. A few of our picks are below. For the full list click here.
Before You Go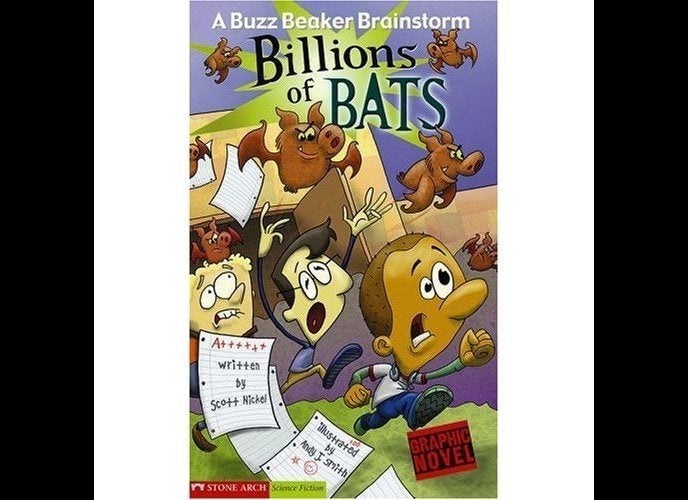 Graphic Novels with African American Characters
Popular in the Community