A documentary TV crew's search for exotic animals off Australia's coast took an astonishing turn when they discovered an island castaway instead.
The potentially life-saving discovery was captured on camera by Animal Planet's "River Monsters" as the crew, including host Jeremy Wade, filmed off the Northern Territory in November.
"He had said his last prayer," director Stephen Shearman told Inside Edition of the man. "He was prepared to die and meet his maker."
The remarkable rescue was revealed last week on the show's episode, "Death Down Under." Shearman said they were approaching the largely uninhabited island when they caught sight of something unusual on shore.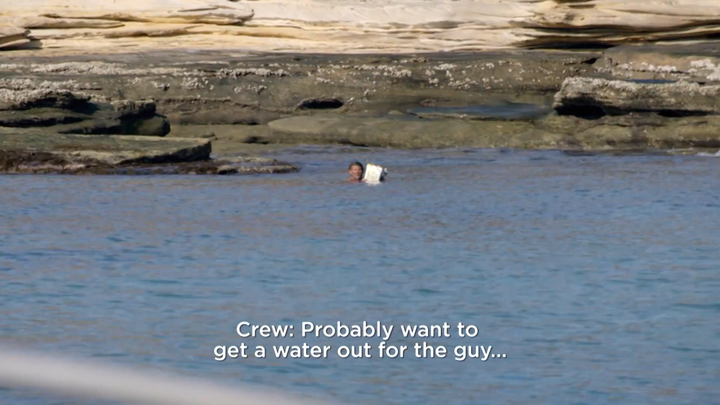 "We, first of all, saw a cooler on the rocks, and then one of us spotted, there's somebody there," Wade said while watching the recovery mission from a boat. "He immediately came down to the water and he was yelling out, 'Give me something to drink, give me something to drink.'"
Shearman said they had just been joking about finding actor Tom Hanks wandering the island -- in a reference to the film "Cast Away" -- when the man appeared.
"This guy with no clothes was running out of the cave, waving his arms out," he recounted.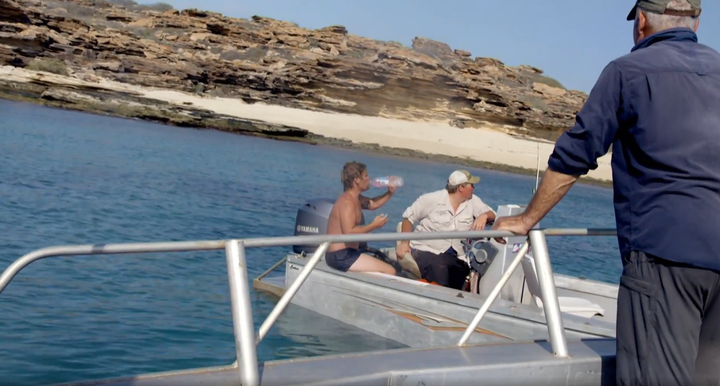 Video taken from their boat shows the man in the water and appearing as though he's trying to swim to them. It then cuts to him sitting on their boat and being handed a bottle of water.
The man, identified as a local hobby fisherman named Termini, said he got lost after leaving his boat while looking for oysters.
Shearman estimated that he had been stranded, without water or other supplies, for about 60 hours. During that time, he suffered heat stroke and resolved that he would die on the island.
According to Dr. Claude Piantadosi of Duke University, one can go 100 hours without drinking water when experiencing average outdoor temperatures.
"If it's cooler, you can go a little longer. If you are exposed to direct sunlight, it's less," he told NBC News.
The average daily temperature on the island, that time of the year, was said to be around 110 degrees. Termini was likely lucky to have been found when he was.
The man was taken back to civilization and given medical care. He's said to have since made a full recovery.
Before You Go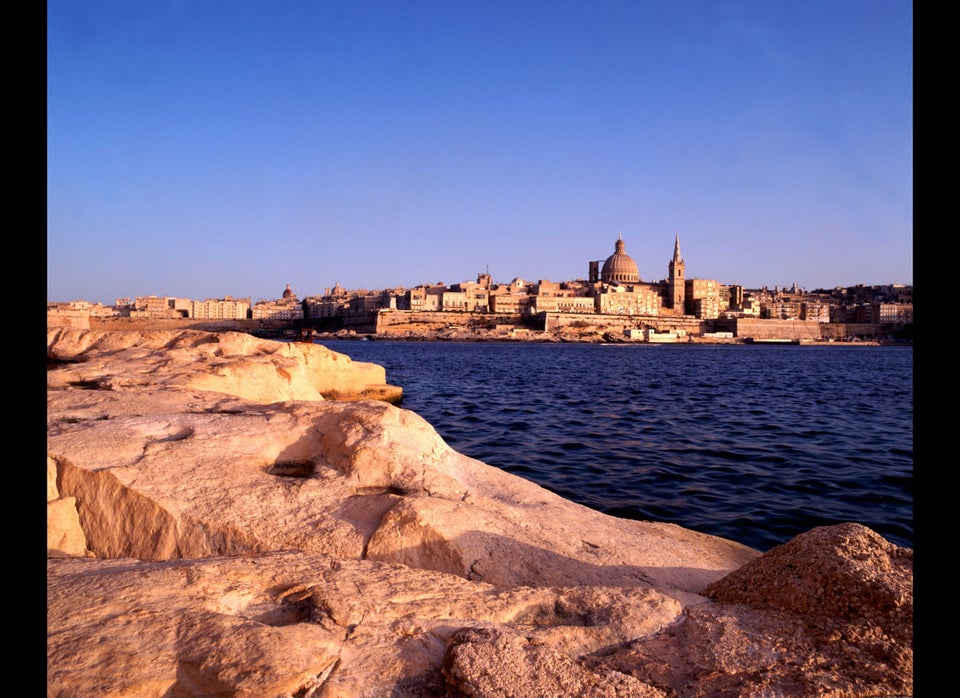 World's Best Islands
Popular in the Community