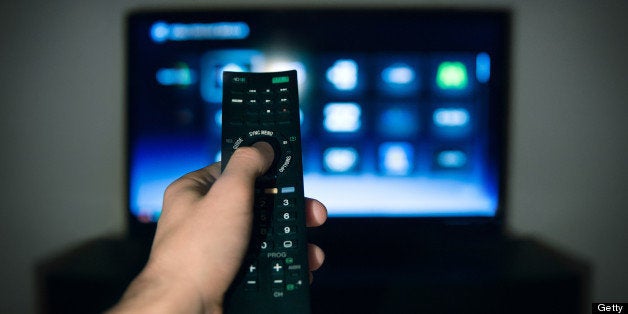 Adults in the United States will spend more than five hours each day on "nonvoice mobile activities," including Internet use on phones and tablets, and about four-and-a-half hours watching TV, according to the study, which looked at data from a variety of sources including academic publications and audience measurement outlets. The average American will spend almost an hour more on his or her phone this year compared to last year, according to the report.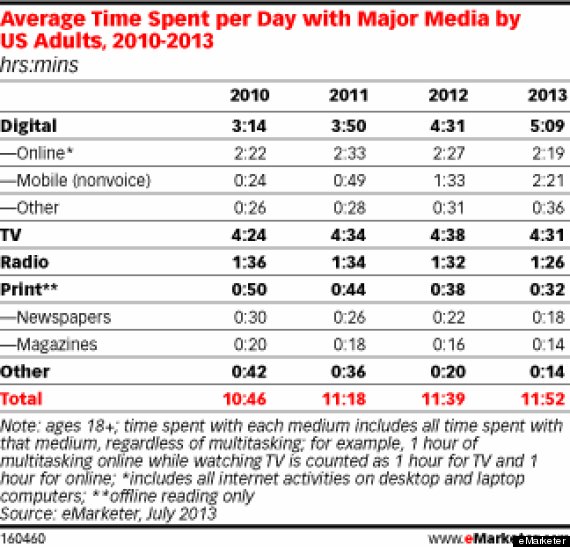 As much as we'd like to heap blame for the change on the poor offerings on television these days (not enough "Breaking Bad" too much "Real Housewives"), the reason behind the shift actually has more to do with Americans' increasing use of smart phones. While the average amount of time spent watching TV and on computers has not changed much over the years, people are spending more time online on their phones.
Just because people aren't watching more TV on their television sets over the years, that doesn't mean they aren't watching more TV online. Netflix gained 630,000 subscribers in the U.S. in just 3 months in 2013, bringing the online television and movie site to 29.8 million U.S. subscribers.
Related
Before You Go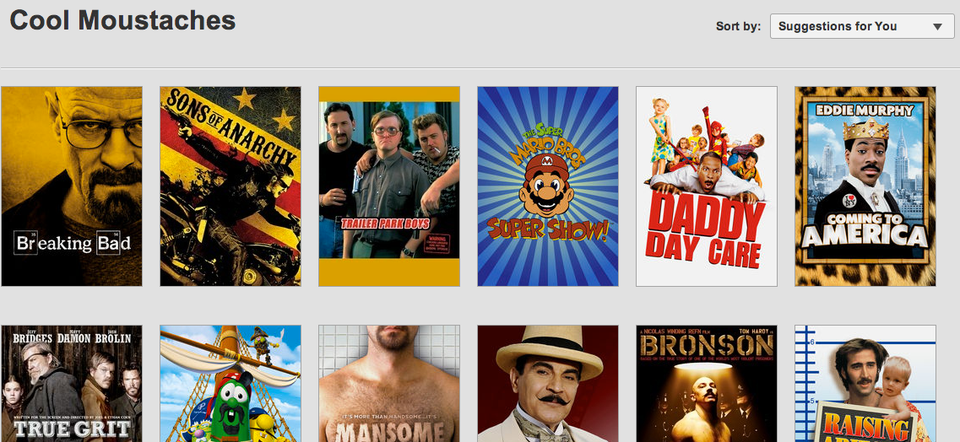 Weirdest Netflix Categories
Popular in the Community