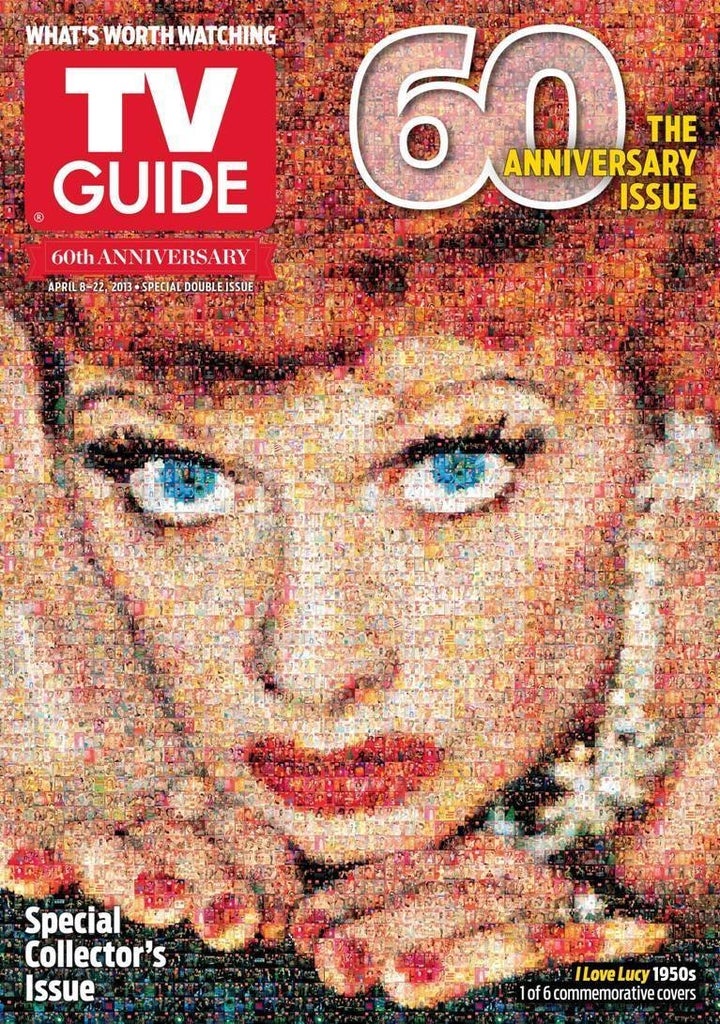 The covers include "I Love Lucy" for the '50s, "Star Trek" for the '60s, "The Mary Tyler Moore Show" for the '70s, "The Cosby Show" for the '80s, "The Simpsons" for the '90s, and "Lost" for the '00s. The Huffington Post has an exclusive first look at the six designs, which are formed from a mosaic of other covers from that decade and, as a challenge for fans, one of the covers in each mosaic has been flipped in a nod to artist Al Hirschfeld -- who created covers for the magazine in the past, and always hid his daughter's name in his works as an Easter Egg for fans.
Check out the designs below and see a full version of one cover to try to find the flipped cover using your zoom.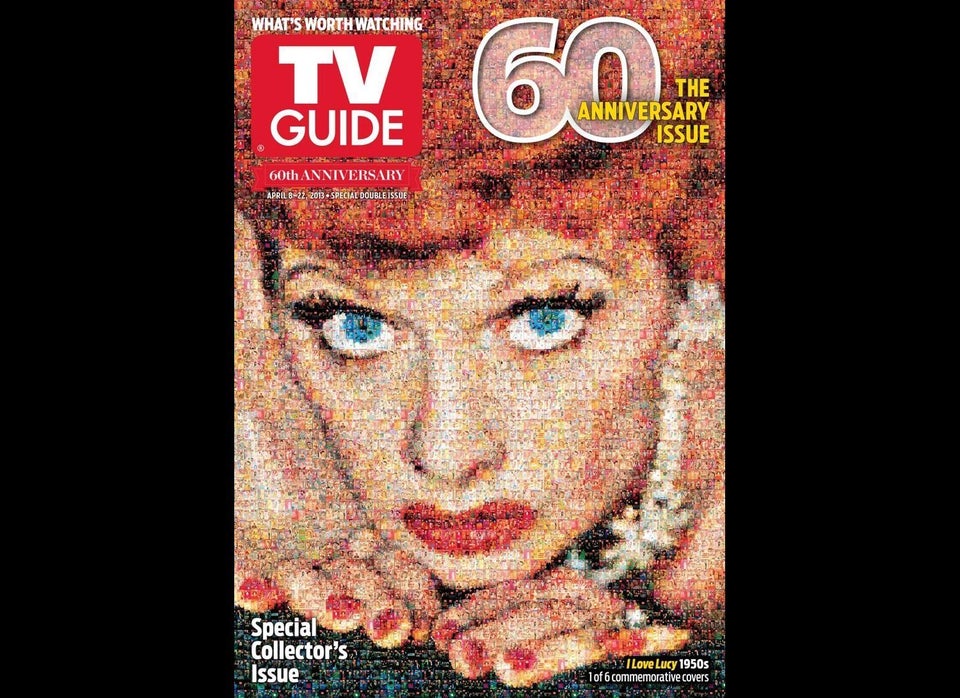 TV Guide 60th Anniversary Covers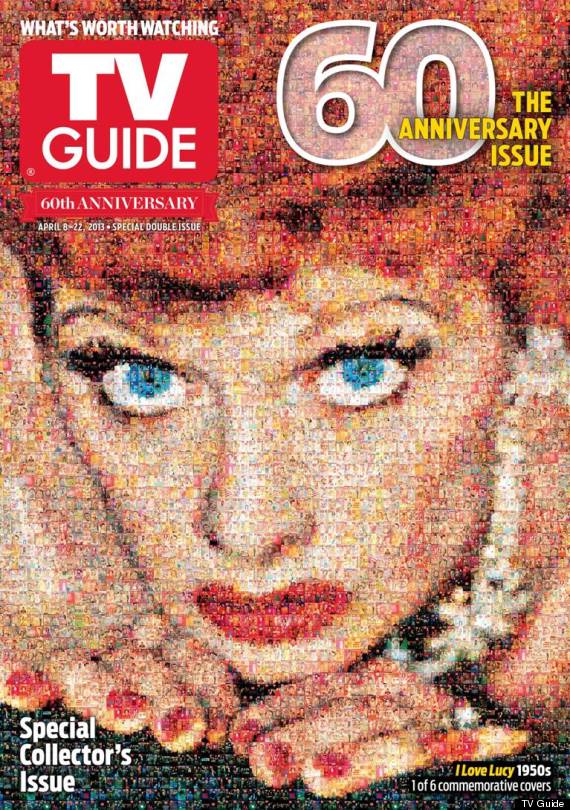 TV Guide Magazine's 60th Anniversary Special is on newsstands now.
Popular in the Community