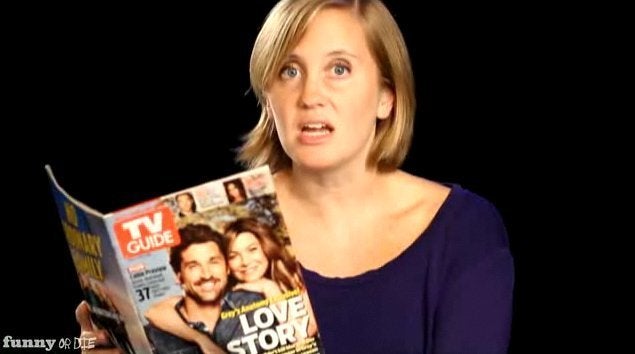 Watching television can be stressful. Constantly, networks are introducing us to characters and then toying with our hearts by putting them in conflict with one another! It's too much for the delicate sensibilities of many viewers. So thank goodness TV Guide has a letters section, where we can can express concern, delight or even confusion to the editors of the Television Magazine of Record.
Scott Chernoff and Alison Flierl take their love of these letters a step further with their web series "TV Guide Letter Theater," where they give dramatic readings and reenactments of their favorite real letters from the readers of TV Guide. In the latest episode, Steve Agee ("The Sarah Silverman Program," a bunch of podcasts) joins them in sparing no words about "The Good Wife." For instance, that Kalinda is ruthless, and very sexual. That's right -- they went there.
Even TV Guide supports these reenactments, so why shouldn't you?
Related
Popular in the Community