Sofia Vergara of "Modern Family" fame ties with Kaley Cuoco-Sweeting from "The Big Bang Theory" for first place -- each woman earned $28.5 million. Forbes' data comprises income earned between June 1, 2014 and June 1, 2015, and includes paychecks from actresses' television shows along with endorsement deals, appearance fees and the like.
Vergara is one of just three minority actresses on the list. Mindy Kaling, who stars in "The Mindy Project," took the eighth-place slot with $9 million, and Kerry Washington from "Scandal" took ninth with $7 million. They're the same three minority women who made Forbes' 2014 list, although Kaling and Washington enjoyed an earnings increase this year. Of 2013's top 15, only Vergara held a spot -- first, again.
This year's first-place actresses' earnings, however, are pretty comparable to the men's side, which Forbes released in August. Jim Parsons from "The Big Bang Theory" took home $29 million in the same 2014 to 2015 period -- just a teensy half mil more than Cuoco-Sweeting. But actors' earnings also decreased at a markedly slower rate: Their income did not dip below $20 million until the seventh-place slot. On the women's list, earnings drop immediately after Vergara and Cuoco-Sweeting. Third place is Vergara's "Modern Family" co-star Julie Bowen, earning $12 million. Lists from 2014 and 2013 show a similarly steep drop-off in actresses' income after first-place Vergara, whose salary also exceeded the top-paid actor's income both years.
In short, Sofia Vergara is (still) killing it, but she's something of an outlier. To reach a list of 15, Forbes' had to lower the earnings cutoff for women. The lowest amount a woman on the list earned was $5 million; the lowest a man in the Top 15 earned was $9.5 million.
These results, though, mirror a 2015 UCLA study on representation of women and minorities in media. Women were under-represented among broadcast comedy and drama TV leads in the 2012 to 2013 season by 2 to 1 -- less promising than the year before -- while minorities of both genders were underrepresented by 6 to 1. Among cable TV leads, women and minorities were underrepresented by a ratio of 2 to 1.
Looks like the industry still has some work ahead of it.
Clarification: A previous version of this story identified Vergara as a "non-white" actress, but it has been updated for clarity.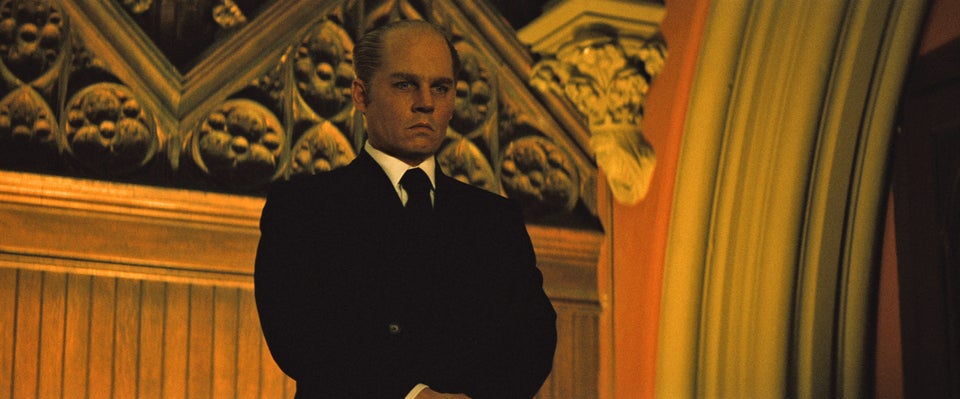 Fall Movie Preview 2015
Popular in the Community