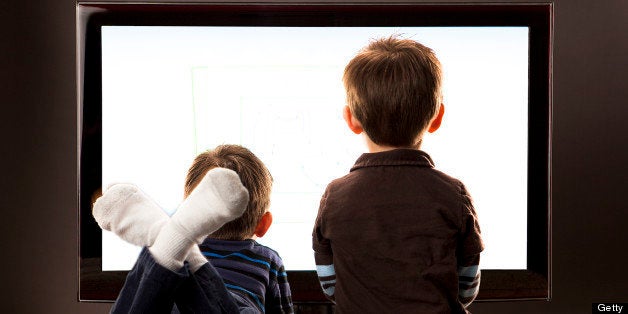 Many parents are diligent about babyproofing their homes, hiding cords and pointed objects and removing any sharp-edged furniture. But new figures on pediatric injuries suggest that many parents overlook a significant danger: falling TVs.
Between 1990 and 2011, more than 380,000 children were treated in U.S. emergency departments for television-related injuries -- roughly equal to one child every 30 minutes. Most of those injuries were caused by a falling television, and children under 5 years old constituted 64 percent of the patients treated.
In addition, although the overall rate of television-related injuries remained stable during the two decades, there was a significant jump in the rate of injuries stemming directly from falling TVs.
"I'm a pediatric emergency room physician and when I see injuries occur, the reaction usually is, 'I had no idea that this could happen to my child,'" said study researcher Dr. Gary Smith, president of the Child Injury Prevention Alliance. The figures were published online in the journal Pediatrics on Monday.
Head and neck injuries were the most common, followed by those of the legs. Nearly half of the falling TVs in these incidents toppled off a dresser or armoire, while another 31 percent fell from an entertainment center or TV stand.
Smith suggested that one reason for the jump in this type of accident may be the replacement of older TV sets with new flat-screen models. On the one hand, the old TV may be moved to another part of the house and balanced somewhere less safe, such as a bedroom bureau that's not designed to hold it. At the same time, the newer flat-panel TVs are lighter and may be more easily tipped over than the older cathode-ray sets.
The goal of the new report is not to frighten parents, but to draw attention to the importance of television safety and to prompt manufacturers to reconsider their performance standards for stability, Smith said.
In 2009 -- following the release of a report on the number of injuries due to furniture toppling onto children and teens -- the industry's voluntary safety standard for chests, armoires and dressers was changed to require that new furniture be sold along with an anti-tip device or anchor. "Extending this type of requirement to TVs ... would be an important step in decreasing the number of injuries," the authors of the new study write.
For now, parents can purchase safety anchors or anti-tip devices separately for TVs. They should also avoid putting remote controls, toys or other items that children may want on top of a television, lest the kids climb on it and tip it over.
"These are 100 percent preventable injuries," said Smith. "We really need to do a better job."