A TV meteorologist in Mississippi ordered his newsroom to evacuate during a live newscast when the tornado reports coming in hit a little too close to home.
"This is a tornado ripping through the city of Tupelo as we speak and this could be deadly," said Matt Laubhan, chief meteorologist of NBC affiliate WTVA in Tupelo. "There's a damaging tornado... on the ground... right now. A significant tornado touchdown."
The video starts to break up, and for a moment it freezes.
"...NOW! Basement, NOW!" he calls to the staff of the newsroom as the feed comes back. "Let's go!"
Laubhan then flees the set and others can be heard doing the same.
WTVA sent out the same orders to its viewers via Twitter:
Shortly after, the station reported that everyone in the newsroom was safe:
Before You Go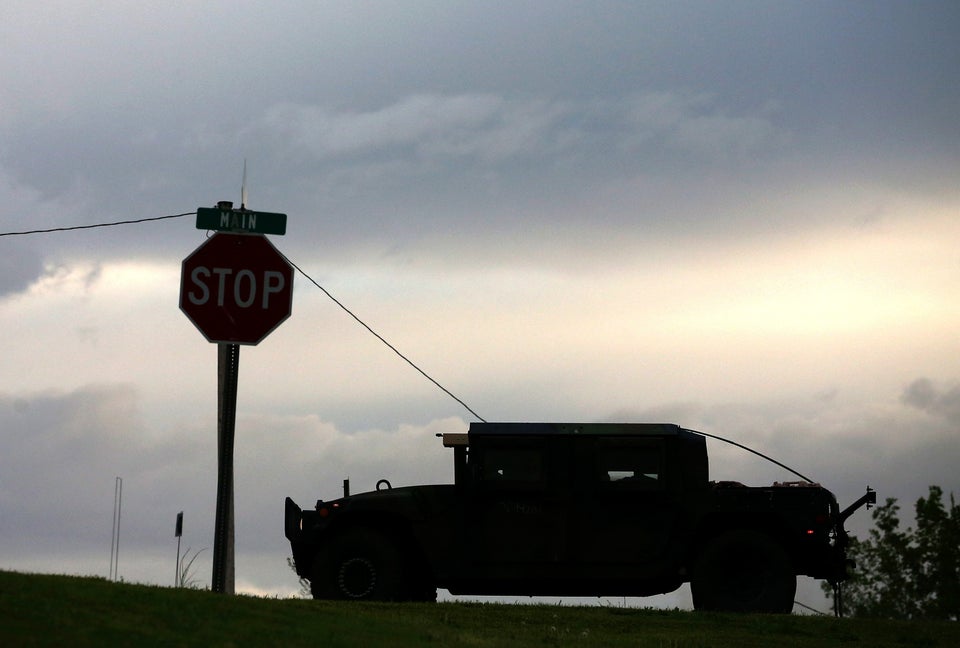 2014 Tornado Season
Popular in the Community