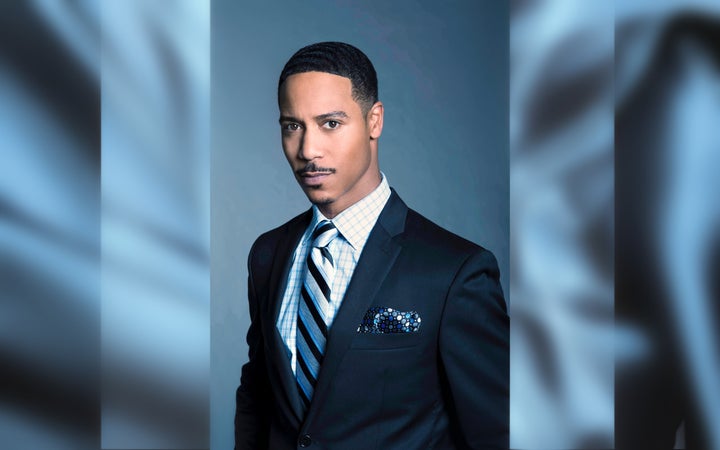 Brian White is one the most promising and gifted talents in Hollywood. And now he stars in the TV One original film Media, created and executive produced by broadcast icon Cathy Hughes, founder of Radio One and TV One, and production partner Susan Banks, along with writer Kevin Arkadie (New York Undercover) and producer Sheila Ducksworth of Ducksworth Productions (With This Ring), and directed by Craig Ross Jr. White plays the role of Michael Jones, son of media mogul Jackie Jones, a character inspired by Hughes and played by Penny Johnson-Jerald. Media also co-stars Gary Dourdan, Stephen Bishop, Pooch Hall, Blue Kimble, Chrystee Pharris, Finesse Mitchell, Denise Boutte, Jimmy Gonzales, Stelio Savante, Jullian Reeves de Ortiz, Jasmine Kaur and Diane Kirby.
Hughes was on the Atlanta film set daily to oversee every aspect of the production, including casting. Hughes handpicked Johnson-Jerald as well as many other roles in the production. White understands and appreciates Hughes' passion and feels that Media is another groundbreaking project for African Americans in television.
"I'm excited because in my lifetime, I've never seen anything like this," says White. "I cannot think of an example of African American wealth that was created and maintained by a family represented in film or television that did not come from putting points on a scoreboard or holding a microphone other than the Cosby Show. I've never seen representation of an entire family reaching billionaire status and maintaining and running a successful organization.
Of course, there were many great and significant achievements made by African Americans across multiple platforms and industries, including politics with President Barack Obama and the First Family in the White House for eight years. We celebrated Oprah Winfrey when she secured her OWN network, which has garnered awards for its television programming; and we supported Tyler Perry's number one status in entertainment for more than 20 years. Although there are other successful and critically-acclaimed African American programs on television and in film, none of these stories or characters depict the wealth represented in Media.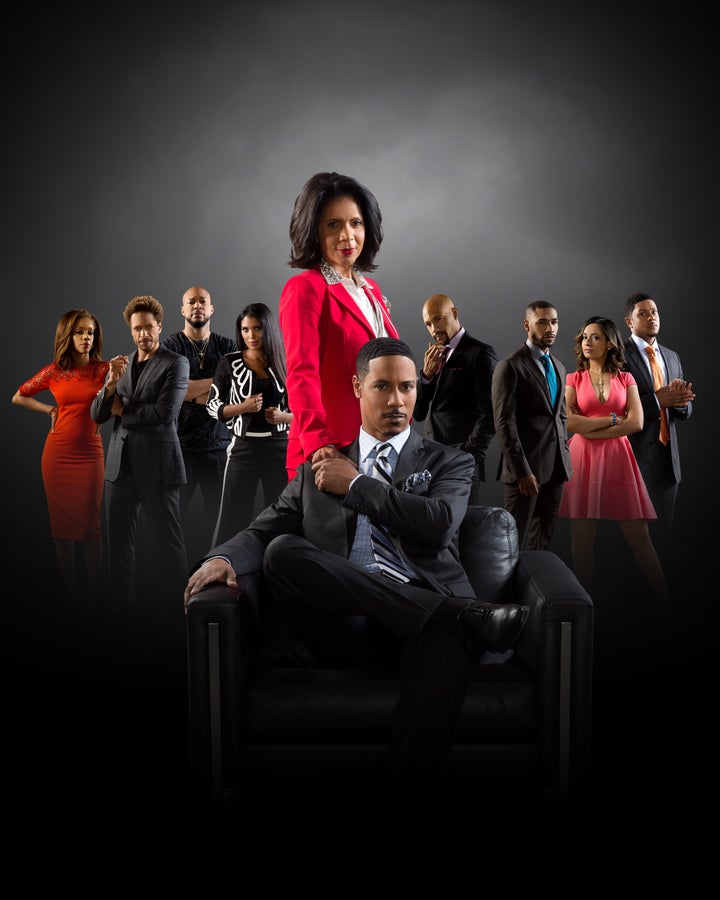 Recently, Hughes announced that Media will be adapted into a television series. With its potential to define a new direction of storytelling, White believes that Media has created a shift in the atmosphere and that Hughes is revitalizing that particular narrative. "If kids don't know better, they can't do better," says White. "Harriet Tubman's famous quote was, 'I could have saved a lot more slaves if they only knew that they were slaves.' Black folks have created and maintained wealth outside of sports and entertainment. The narrative has been destroyed and Cathy Hughes wants to make sure this generation knows how the Berry Gordys, the Earl Graves, the Bob Johnsons, the Oprah Winfreys, the Byron Allens, the Tyler Perrys create their wealth, so our young people can walk in those footprints and replicate that kind of success, where we create our glass ceiling. Cathy Hughes created that vision through Media, and I'm proud to be part of that narrative revolution."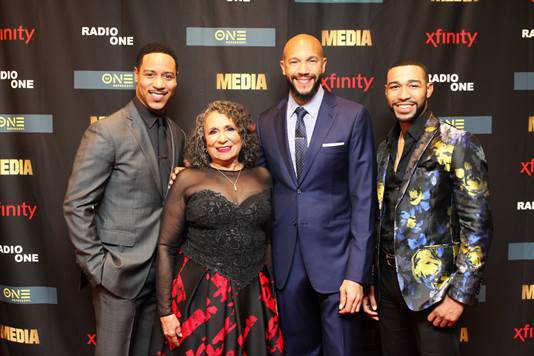 The son of former NBA Hall of Famer Jo Jo White of the Boston Celtics, White is also a former NFL player with the New England Patriots, a former NLL Lacrosse player with the Boston Blazers, a Dartmouth College graduate, and a former stockbroker, as well as an actor with more than 30 movies to his credit. He is currently featured in two movies, with two films to be released later in the year, along with a new role on a current television series. Still, White felt it was a unique honor and privilege to work closely with Hughes during the filming of Media. He refers to Hughes as "Boss Mama" and concurs that Johnson-Jerald embodies the spirit of Hughes.
There are a few parallels between White's character, Michael Jones, and White's real-life experiences. He is the oldest of six children born and raised by a single parent, Estelle Bowser, a financial advisor in Newton, Massachusetts. Mother Bowser had 100 percent say in who raised him. "My mother was raised by a single mom, my grandmother's husband passed early, and my grandmother was a business woman. She operated seventeen mortuaries, and my grandfather passed when they owned only five. I come from an example of black women doing it for themselves in a world of big business, in times when people said you couldn't. That narrative was handed down to me very early in my life."
Growing up with five younger sisters, who are now all college graduates, White says his mother, father, and step-mother made certain that he knew and spent quality time with his father and still has his bedroom at his father's house. Although White didn't live in a mansion like his character Jones, he identified with Michael's affluent lifestyle and how he was raised by a strong mom in a big family. "We all lean on each other, just like the Jones family," he says when he speaks of his sisters. "That's what families do, which is why I love Media. No person in any big family made it by themselves. My Dad is one of nine children, and all of the siblings are very close. When I was on tour with David E. Talbert and Je'Caryous Johnson's plays, and we would go to St. Louis, I had 150 family members in the audience. That's how my family is, and that's why I'm so excited about Media."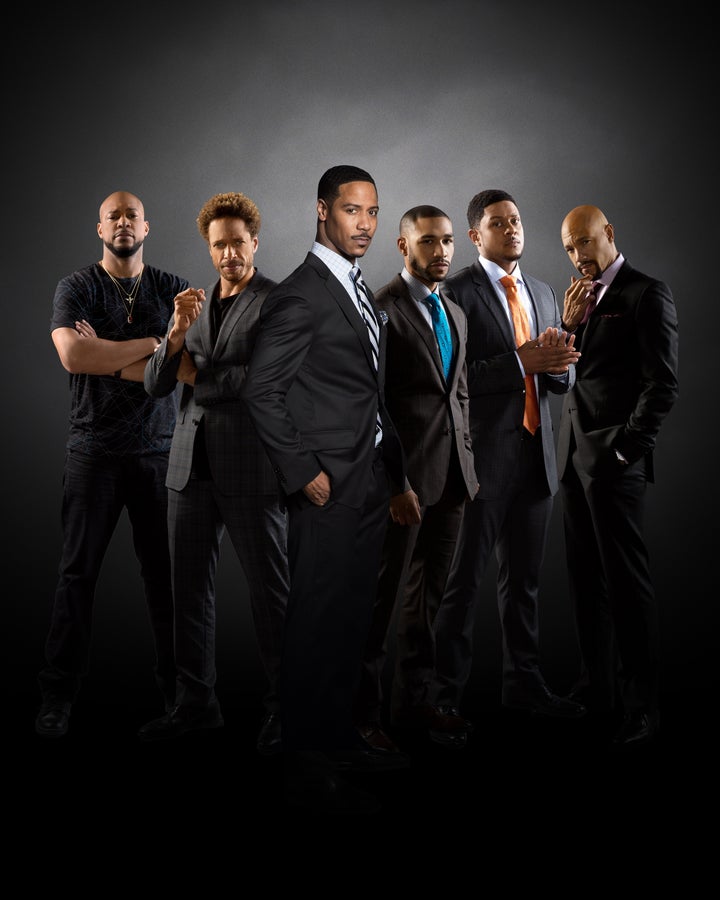 In Media, the character of Jackie Jones is a widow. "Jackie Jones had to roll up her sleeves and out-maneuver and out-politic and out-muscle all these men and other tycoons in a male-dominated business and male-dominated world," says White. "And that always happened in the black community. This is [Scandal character] Olivia Pope's inner circle of friends and what their families do behind the scenes if those friends were African-American. We've never seen that inner circle. We've seen glimpses into snippets of it. We never know what goes into maintaining and creating the families behind that kind of wealth and the struggles that they go through to be good people and survive and hold on to what they got and grow it. People need to know how that game is played."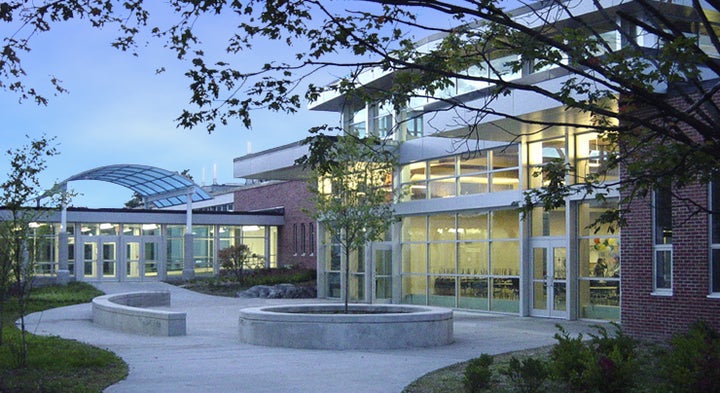 White was destined for greatness at an early age. White is a proud graduate of Newton South High School, which boasts graduates including actor John Krasinski, film director Eli Roth, "The Office" creators B.J. Novak and Jessica Chaffin, real estate tycoons and reality stars the Altman Brothers, and others.
From the time he got his first big break on the television series Moesha, White has been on an upward trajectory, fortunate to play diverse roles in both television and film, including notable characters in Scandal, Mistresses, The Family Stone, and Chicago Fire. Currently, he stars in Bob Johnson's Urban Movie Channel's No Regrets, which he produced, appearing opposite Monica Calhoun, Loretta Devine, Sharon Leal, Jackie Christie, Amin Joseph, and others. He also has two upcoming movies: Amateur, a Netflix Mandalay theatrical production that will be released in theaters this spring and co-stars Sharon Leal, Michael Rainey, Jr., and Josh Charles. The second movie, The Lift, is a dramatic thriller that he produced with Damon Dash and co-stars Claudia Jordan and Columbus Short. This summer, White makes his debut on Season 5 of Showtime's Ray Donovan, along with regular cast member Pooch Hall and others.
The best single piece of advice that White received and lives by is to make sure that you love what you do and that whatever you choose to do, that you do it for reasons bigger than self-gratification. "As an actor, my agenda is bigger than Michael Jones," he says. "It's in support of Cathy Hughes' agenda to educate black folks that have never known this narrative existed. By playing the role of Michael Jones, I get to fulfill a much bigger agenda. So, whether I work craft service on a set, or act as Michael Jones or as a writer on this production, or finance this production or held lights on this production, I'm still pushing the narrative forward, and that's empowering."
White's grace and self-discipline come from many years of being an athlete. He has also been surrounded by mentors who were positive role models and gave him sound advice. "I try to be a mentor and be accessible to this generation of young people," says White. "As a lifelong athlete, my coaches have inspired me. My mother is my number one role model and mentor, along with my Dad, M.L. Carr, my Uncle Sam, and my Uncle Ross, who taught me perspective, reverence, patience, and who taught me that the earnest effort always outdoes shortcuts because of the impression you leave with people along the way. The shortcut is a quick-fix, and life is a marathon, not a sprint."
Gwendolyn Quinn is an award-winning media consultant with a career spanning more than 25 years. She is a contributor to BlackEnterprise.com and BE Pulse (via Medium.com), Huffington Post and EURWEB.com. Quinn is also a contributor to Souls Revealed and Handle Your Entertainment Business.
Popular in the Community