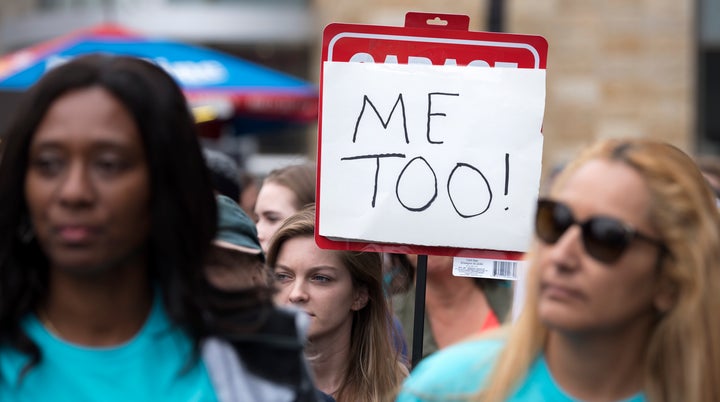 A five-part TV series about the #MeToo movement is in the works. 
The PBS series called "#MeToo, Now What?" focuses on the uprising against workplace sexual violence that has dominated the news for months. Zainab Salbi, a humanitarian and founder of Women for Women International, will host the series, which will feature 30-minute episodes that debut on Feb. 2, according to a press release.  
"In order for this conversation to create true cultural change, we must talk with the man on the street, in our lives, our colleagues and friends," Salbi said in the  release. "Equally, we need to have the conversation with the women in our lives to examine why, when we've seen sexual misconduct, we've often looked the other way when it didn't impact us directly."
The series will spotlight sexual harassment by featuring women and men of all ages. "#MeToo, Now What?" seeks to answer the important question: "How did we get here and how can we use this moment to effect positive and lasting change?" according to the press release. 
"Topics to be explored include the impact of popular culture on women in the workplace, how race and class factor into the discussion, the social costs of pay inequity and gender discrimination, how men can be engaged in this discussion, and, ultimately, how we begin to chart a path forward," the release said.
Calling all HuffPost superfans!
Sign up for membership to become a founding member and help shape HuffPost's next chapter