Your obsession with your favorite TV show is about to intensify.
During the Costume Designers Roundtable at the recent Vulture Festival, The Cut's senior editor Isabel Wilkinson hosted a group of costume designers who have worked on some iconic shows as of late. The panel included Lyn Paolo ("Scandal," "Shameless"), Tom Broecker ("Saturday Night Live," "House of Cards"), Jenn Rogien ("Girls," "Orange Is the New Black"), and Jenny Gering ("The Americans").
The designers discussed the interesting, behind-the-scenes world of costumes and their insights will totally change the way you watch your favorite shows.
1. There's an art behind the wardrobe on "Girls."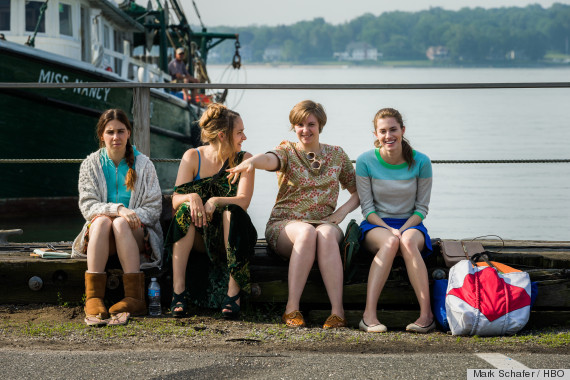 Rogen will often "pull multiple items over again" across episodes, which means that characters are repeat offenders when it comes to clothes. Although they probably don't wear the same pair of jeans four times a week like us, at least the cast of "Girls" come close to that.
Also, if there's a discussion regarding costumes on "Girls," Shoshanna definitely needs to be mentioned. Rogien explained Shoshanna's color changes throughout the show's seasons. During the first season, she wore more pastels and bright hues, which accentuated her bubbly personality. But, as Shosh finds herself caught up in a more complicated narrative in season three, Rogien "strengthened" her colors making sure that "green was green," so that hues were true to their darker, brooding forms.
2. The uniforms in "Orange Is The New Black" actually enhance character personalities.
Rogien also dresses another cast full of women in "Orange Is The New Black," where besides flashbacks, the characters are dressed in uniform.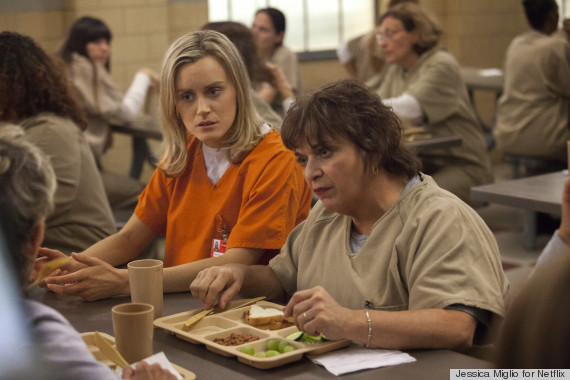 In the show, khaki wardrobes are used "to reinforce the institutionalization of prison inmates," Rogien explains. She adds that the lack of color really brings out the idea that these women are stripped of their livelihood from the outside -- while the orange outfits for new inmates make them stand out. The blank canvas of a khaki landscape allows nuanced ways for characters to "rule-break" through alterations and edgy hairstyles.
3. Olivia Pope doesn't always wear white.
Ask anyone who hasn't watched "Scandal" before and even they could tell you that Olivia Pope wears white. But, the truth is -- she doesn't wear it as much as people give her credit for. The show's costume designer Lyn Paolo discussed the conundrum amongst the show's audience.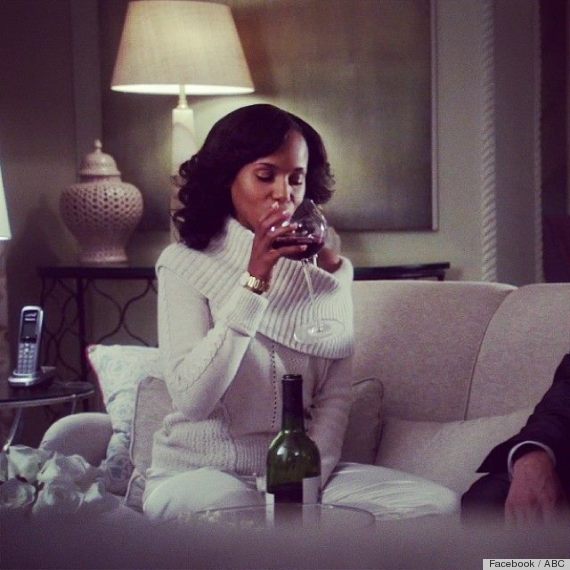 Paolo and the rest of the panelists explained that "white is not a television color," as it is "hard to light" and "sticks out" among a crowd of character outfits. Paolo says she's only dressed Olivia in the color a couple of times throughout this past season, noting that the gleaming nature of white on camera contributes to why people really remember those "clean slate" pieces compared to her usual gray palette.
On another note, Paolo mentioned that "silly little things" like texture and silhouettes "really tell the story." For example, Paolo focused on Abby Whelen -- who in the beginning of her time on the show wore "tight" and "rigid" clothing that fit into her life's happenings -- but as she fell into an intimate relationship, her attire became "lighter" with looser layers, as her exterior attitude began to unravel.
4. "House of Cards" is SO last season -- in fashion, that is.
Don't let Frank Underwood fool you, he's just trying to fit in like the rest of the government sector in Washington, D.C. Tom Broecker, the current costume designer of "Saturday Night Live," styled the first season of "HoC" and led the panel in a discussion on why the Underwoods dabble in designer attire from past fashion seasons.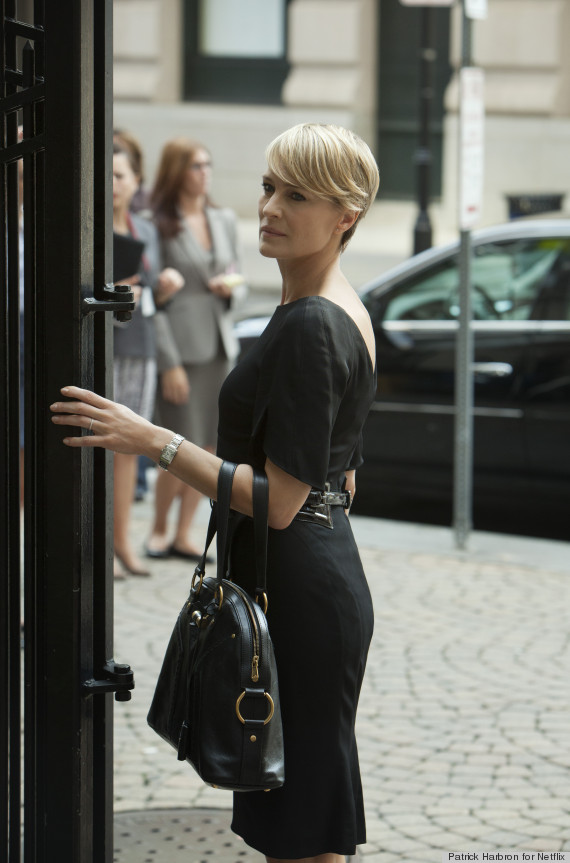 Broecker and the other panelists explain the way in which government officials dress to impress their constituents, not their counterparts. Constituents don't want to see their elected members spending money on frivolous items -- meaning that Frank and Claire don't want to stand out in the bureaucratic landscape they're trying to fit into. To curb the idea that they invest in unnecessary costs, Claire's YSL Muse bag is a couple of seasons behind, therefore it's cheaper and blends in with the dark, twisted D.C. style that the show depicts.
5. Comedy is one of hardest genres to dress for.
Yes, the outfits on "Saturday Night Live" can really get us laughing, but Broecker is on a serious mission to get them together. A typical week in live comedy is a whirlwind, according to the panelists. Broecker explains that he has about two days to round up the costumes for the cast and hosts -- which involves going to stores that range from vintage shops to Bergdorf's.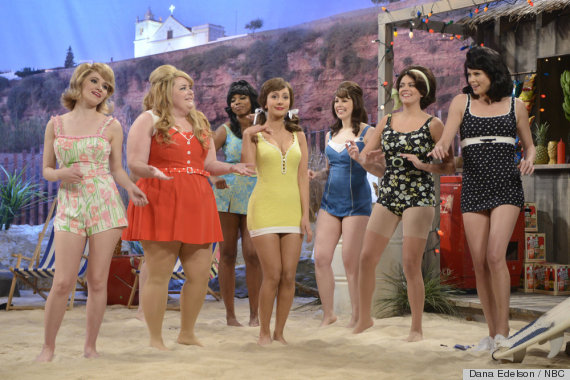 But, it's not all fun and games when rewrites happen as a scene can be changed from being set in the 1800s to the 1970s, causing last minute runs to update the wardrobe. And, since the show is live -- there's more pressure in making sure the cast has the right outfits, at the right time -- or they'll "end up on set naked," he joked.
Well, we certainly wouldn't want to be that person ...
Related
Before You Go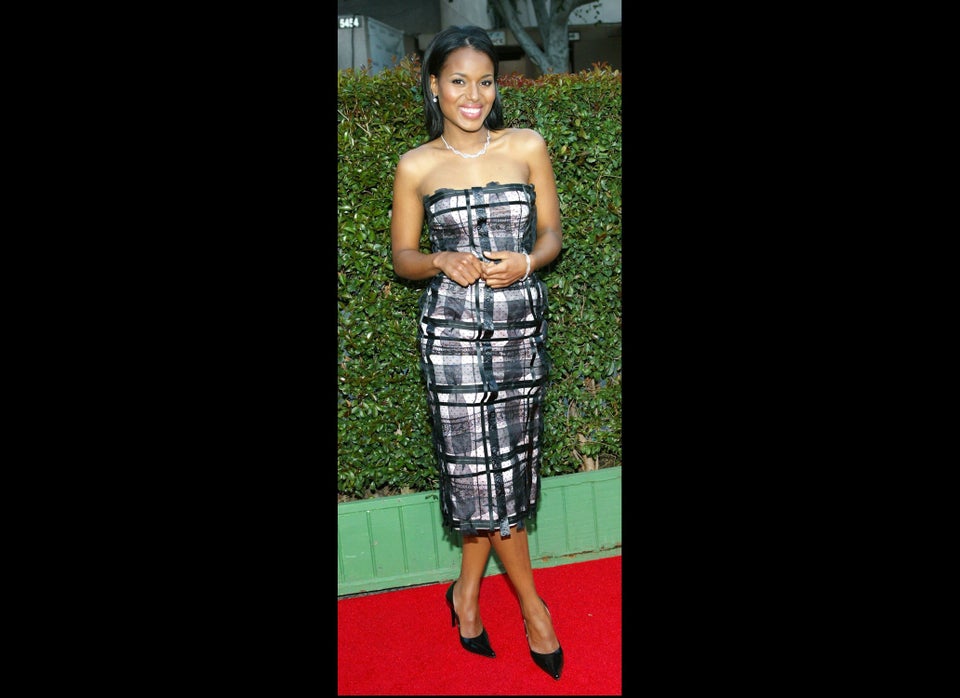 Kerry Washington's Style Evolution