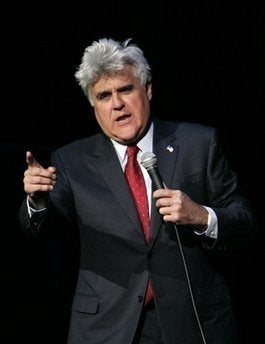 The new television season officially begins on Monday -- and it can't get here soon enough. Perhaps the excitement of all those new shows, some of them quite promising, will take my mind off the bad decisions and boneheaded moves by network executives, powerful show-runners and ego-crazed celebrities that have dominated the medium in recent days.
My growing dismay began last week with the announcement from Fox that Ellen DeGeneres will fill the judges' seat recently vacated by Paula Abdul on American Idol. Perhaps I should pin the cause of this distress on Abdul herself for deciding to leave the show that so grandly revived what had been a career on the slide and made her very wealthy in the process. Of course, Paula's self-created public persona is that of a foggy ditz, so it really wasn't out of character or all that surprising for her to do what she did. But how can the executives at Fox allow the producers of Idol to bring DeGeneres on board? It seems so wrong in so many ways. As we learned during Idol's problem-plagued eighth season -- which succeeded only because of its terrific contestants, a group collectively more talented than any since Season 4 -- the four-judge format simply does not work!
Since its start in 2002 as a humble summer series, Idol has been all about making stars out of unknowns, and that has held true for contestants, host and judges alike. (The American viewing public had never heard of Simon Cowell, Randy Jackson or Ryan Seacrest before Idol began.) Idol has never been and should never be a platform for a star of DeGeneres' magnitude. And then there is the matter of her qualifications. I am a big fan of Ellen. I think she has richly deserved every Emmy she has won for her daytime talk show. But when it comes to music and to Idol she's just another fan! What does she know about offering valuable advice to aspiring singers? I seriously do not want to hear her make jokes (or add humorous banter of any kind) after performances. That will get old wicked fast. Idol should have reverted to the three-judge format, with Cowell, Jackson and Kara DioGuardi remaining in place. DioGuardi deservedly received much harsh criticism for her wildly uneven contribution to the show last season, but as one-third of a relaxed trio (rather one-fourth of a harried quartet) perhaps she would have benefited from the breathing room and finally stepped up. For me, the arrival of Idol in January is the most exciting television event of the year. I hope Fox and friends haven't effed it up.
(On a side note, I caught the sold-out American Idols concert at the Harbor Yard Arena in Bridgeport, Conn., last week and was knocked out by the talent on stage. Michael Sarver, the first to go among the Top 10, has improved dramatically since he left the show and could have a fine career in country music. The immensely popular Danny Gokey was nothing short of spectacular and should have as successful a career as Carrie Underwood now that he has signed with a country label. Yes, he was that good. Idol winner Kris Allen was ill that evening and could not perform, though he did come out on stage to personally apologize. That made the performance by runner-up Adam Lambert the grand finale of the show. To say he didn't disappoint would be the mother of all understatements. Lambert was electrifying -- the energy he generated on stage could barely be contained in the venue, which seats 10,000. I can't imagine how Allen or anyone else could have followed him and not appeared diminished. Lambert is a super-nova. This guy knows what it takes to be an entertainer. Maybe Idol should have signed him as the fourth judge!)
Continuing with my mounting TV despair, count me among the masses that may forgive but will never forget the extremely bad behavior of Kanye West at last Sunday's MTV Video Music Awards. What an ass! I have twice interviewed Taylor Swift at the CMT Music Awards in Nashville and found her to be one of the friendliest, smartest and most articulate young performers I have met during my 25 years working in and around the entertainment business, so perhaps I am overly sensitive to West's wacked behavior. But what a terrible thing for him to do to a girl who has risen to the top of her profession by doing everything right, in front of millions of her young fans, not to mention his own. MTV isn't without fault here. I don't know if West was drunk when he bullied his way onto the stage, but I have seen the footage of him swilling cognac straight from the bottle on the red carpet before the event, in front of hundreds of cameras. Where were his handlers? Where was the network? Where was security? Why was that allowed at an event that is targeted as much to teenagers as any other demographic?
West's pitiful display of egregious disrespect for all (including himself) proved to be a blessing for MTV, because it enjoyed the highest ratings in five years for the VMAs and unprecedented post-Awards publicity; ABC, because its daytime talker The View had previously booked the sublime Swift for its live Tuesday telecast; and especially NBC, because its bold and brazen experiment in primetime reconstruction, The Jay Leno Show, launched the day after the VMAs with West as a previously confirmed guest. West had been booked solely to perform (with Jay-Z and Rihanna) but was understandably asked to sit for a jiffy-quick interview during the debut show's second half hour. Believe what you will about Jay Leno's unexpectedly high opening night numbers -- millions tuned in for no reason other than to see how West would comport himself less than twenty-four hours after his public disgrace. Unfortunately Leno flubbed what could have been another Hugh Grant opportunity, never once asking West the question to which everyone wanted an answer: Why the hell did you do it?
The low energy of the West interview segment fit right in with the astonishing lack of excitement that characterized Leno's first hour as a primetime entertainer, a big disappointment well documented by almost every TV critic of note. Unlike most of those reviewers I did watch Tonight with some regularity during his 17-year tenure and thought it was lively good fun. Comparatively, I found his Monday night premiere to be shockingly dull, beginning with the inexplicably subdued title sequence. Indeed, it was such a humor vacuum that even the always reliable Jerry Seinfeld couldn't deliver the funny. (The canned appearance by Oprah Winfrey via satellite was arguably the low point of the night.) It was about as much fun as watching someone moving a pile of sand from one side of a room to another, one grain at a time.
Someone suggested to me that Leno and his crew need time to get comfortable with their new gig. I replied that the new gig isn't all that different from the old, except for the uncomfortable looking blue chairs in which Leno now conducts his interviews, and that after a 17-year warm-up Leno and his producers should have been on their game right from the start, seeing as their arrival in primetime is supposed to change the course of television history and all.
Night two showed some signs of improvement, so maybe we should throw out the first pancake, as they say. Leno was a little looser and his monologue more up-to-the-minute, though he still looked somewhat lost on that giant new stage, which affords none of the critical intimacy of his old Tonight Show environs. It's as if he's working in a half empty warehouse. (What is it with NBC and jumbo studios? Conan O'Brien seems totally adrift in his ginormous new arena.) Tuesday's guest comic, Jim Norton, was not particularly funny, but his segment wasn't as difficult to sit through as Monday's mishap featuring Dan Finnerty at a car wash. Tom Cruise and Cameron Diaz were entertaining guests in their live remote from a movie set in Worcester, Mass.
But I'm still a long way from satisfied. Critics who complain that The Jay Leno Show is too much like The Tonight Show with Jay Leno are wrongheaded. The new Leno needs to be more like the old Tonight before O'Brien and his crew steamrolled over it.
I have saved the worst of the recent network bungles for last, in part because it has yet to happen. Friday will bring with it the end of Guiding Light, the longest-running scripted series in television history. From its humble beginnings as a radio serial in 1937 thru the dawn of the digital era, and without ever ceasing production, GL brought compelling entertainment to generations of families. It survived the Great Depression, the Second World War, the Korean War, the Cold War, the Cuban Missile Crisis, the Vietnam War, the assassination of a president, years of riots in our cities and calamitous protests on our campuses, Watergate, the resignation of a president, multiple recessions and energy crises and natural disasters, the Gulf War, 9/11 and the ongoing wars in Afghanistan and Iraq, among other national and international hardships and challenges. But this one of a kind broadcast entity couldn't survive the calamitous machinations of the current executive regimes at CBS and Procter & Gamble Productions. Working together, those well-compensated folks couldn't come up with a way to continue this precious and historic franchise -- not even via low-cost webisodes or basic cable movies.
Guiding Light wasn't just another soap opera. It was an American treasure, and it deserved much better. So did its millions of faithful fans.
To communicate with or to be contacted by the executives and/or companies mentioned in this column, link to the JackMyers Connection Hotline.
Popular in the Community