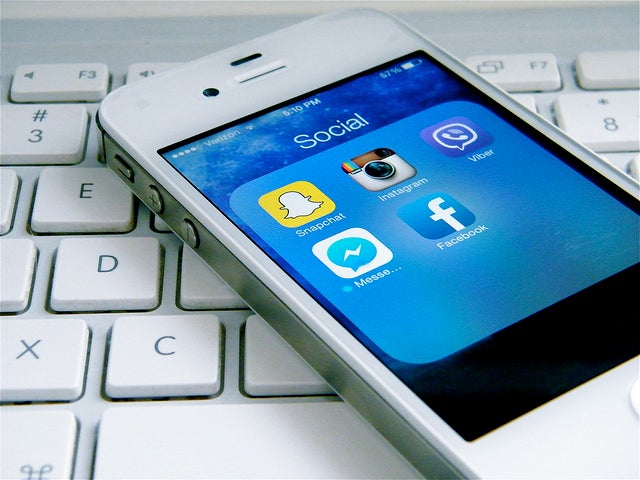 Ninety-five percent of Fortune 500 brands have declined in market share over the last two years. Let that sink in for a moment.
At this rate, chances are slim that the household brands you and your parents grew up on will still be dominating store shelves in the future.
Yet the reason why many notable names are losing their dominance isn't necessarily over common missteps like building inferior products or raising their prices too high.
One of the reasons for their loss of dominance could be because they are failuring to adapt to modern marketing techniques. To compete in 2017, a company can't market the way they did in 1997.
Gary Vaynerchuck, one of the most respected names in brand marketing and social media, recently spoke about this statistic and shared his thoughts as to why this is happening. He believes that many companies on the Fortune 500 list don't understand where their consumers' attentions really are.
Significant advertising dollars are going to traditional media like TV commercials, magazines, billboards and other places where consumer attention is no longer concentrated. Meanwhile, less than 20% of digital advertising dollars are spent on mobile social platforms.
Social media, particularly on mobile phones, has captured the eyes and ears of consumers in a way that no other digital medium has. Yet major Fortune 500 companies are still just dipping their toes in the water on the mobile apps of Facebook, Instagram, YouTube, Snapchat, Twitter and other platforms.
Why haven't the Fortune 500 companies made a major commitment to social media advertising?
On average, we look at our phones 47 times per day and spending time on social media is a big part of that.
According to a 2016 New York Times article, the average Facebook user spends about 50 minutes per day on social media platforms. Considering the countless other ways that consumers could be spending their time, that is a pretty staggering statistic.
Do you spend 50 minutes a day looking at TV commercials, magazines and billboards combined? Probably not.
The advertising dollars spent on digital media is just now gaining parity with TV spending despite the clear conversion and personalization data available from social media websites. As this becomes better understood, my guess is that marketing departments throughout all the major companies will start paying closer attention to how and where they deploy their advertising capital.
Then, as more advertising shifts to where consumers are spending time, the effectiveness of their dollars is likely to increase. And eventually, if done properly, growth in market share will follow.
Support HuffPost
The Stakes Have Never Been Higher
Related
Popular in the Community